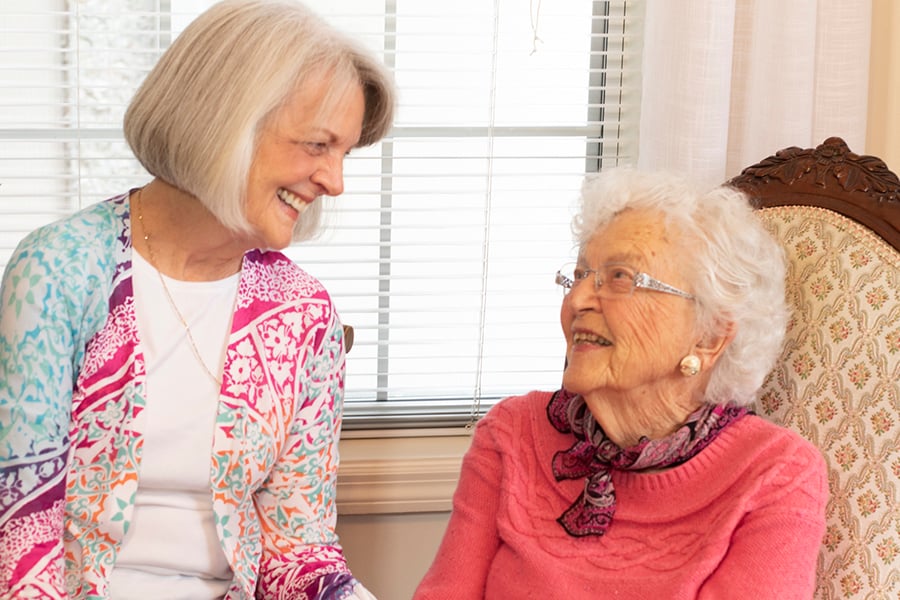 Mother's Day is one out of 365 days that we should be celebrating mothers. After all, they brought us into the world, provided us with love and support, and ultimately helped us become caring, successful, and happy adults.
We celebrate moms every day here at Magnolia Manor, but we also recognize the importance of Mother's Day. It's one day out of the year where all focus is on Mom! To make this year extra special for your mom, consider one of these gifts:
A Date
Trust us on this one, there are few things Mom would love more on Mother's Day (or any day) than to spend time with you! Our residents here at Magnolia Manor are thrilled when their kids and grandkids come to visit and celebrate. And while Mother's Day is a wonderful time, consider scheduling a "date" with Mom as part of your gift -- in addition to spending time together on Mother's Day.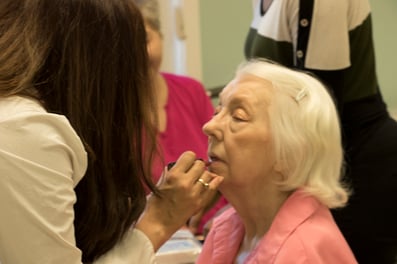 You may want to take Mom to a concert, a museum (if she's able to get around well enough), or simply to lunch at her favorite restaurant. Depending on the location, you may also want to bring along your kids, or other relatives to make it extra special for Mom.
Make it Mom's choice, and enjoy the time you're able to spend together. It is sure to be your mother's favorite present!
Digital Memories
As we get older, boxes and albums of photos can be hard to maintain, and many of us certainly lack the time to go through them often. Yet, old photographs can evoke wonderful memories of days gone by and heartfelt moments.
If Mom now resides in a senior living community like Magnolia Manor, she may not even have access to all of her old photographs. That's where you and your special gift come in!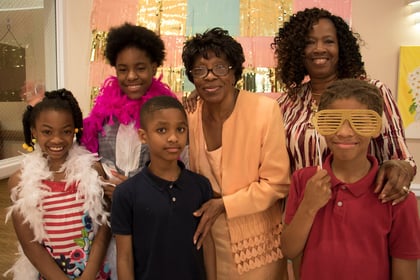 This year, consider digitizing all of Mom's old photos so that she can enjoy them any time. In fact, if you combine your digital photos with a "smart" device like Google Chromecast or Amazon Fire Stick (which both start under $50), you could even upload your photos and have the device automatically display them on the television, almost like a unique kind of wallpaper.
This can be a pretty big task, so while you can use a traditional scanner to digitize photographs, you may want to ask other relatives to help out. Smartphone scanner apps can also quicken the task, or you can outsource the digitization of Mom's photographs to a photo-scanning service.
That way, whenever Mom glances at the TV or walks by, she'll smile at the recollection of a special image.
Apple Watch
The Series 4 Apple Watch is the latest model, and its safety features for seniors are particularly impressive. Heart rate monitoring and especially fall detection are crucial highlights. In fact, an Apple Watch is credited with providing prompt care to an 80-year old woman in Germany who had fallen. The watch detected her fall and automatically contacted 112 (the German version of 911). The woman survived and received prompt medical care.

The Apple Watch also connects to an iPhone for calling (and can be used individually for calls if you purchase one with cellular capabilities). If your loved one struggles with a smartphone but enjoys frequent calls, an Apple Watch can simplify the process of making and receiving calls. Mom can simply "tell" Siri to call you, and can speak to you right through the watch!
At Magnolia Manor, your mom is a part of our family.
Across our eight (8) campuses in southern Georgia, we are committed to helping Mom enjoy her life by ensuring the physical, emotional, social, and spiritual needs of our residents. Call us today at 1-855-540-LIFE to learn more.