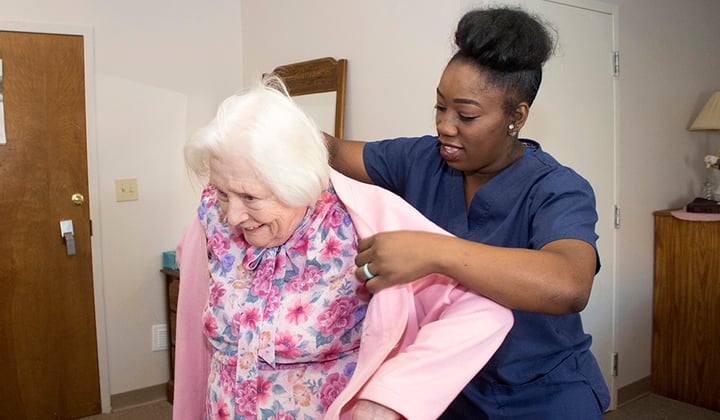 Oftentimes, older adults put off considering assisted living because they worry about losing their independence. After all, we all want to control our daily living as much as we can for as long as we can. At Magnolia Manor, we understand. So, while we provide assistance, we focus on living – using daily activities to enrich your body, mind, and spirit.
Assisted living is not a matter of what you will be losing, it's about what you will gain. At Magnolia Manor, we offer assisted living at 7 of our campuses.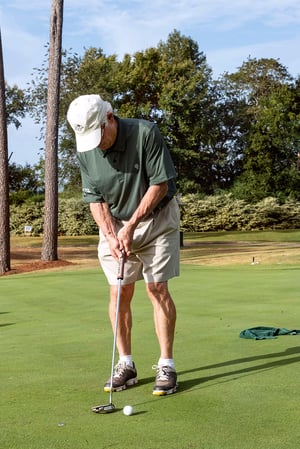 More freedom to do what you like
You actually gain more independence, because assisted living means you "lose" a long list of chores most people don't like doing anyway. Well, maybe you really do like to cook, but let's face it, it's more work than it used to be. And if you're now cooking only for yourself, that can take some of the fun out of it, too. Wouldn't you rather be seated in our dining room, visiting with friends and enjoying a truly yummy meal without lifting a finger?
If you didn't have to clean the house, do the laundry, fix that squeaky window, go to the store, mow the lawn . . . you could be doing something fun or learning something new instead. Here at Magnolia Manor, there is so much to do you can be as busy and involved as you want. Or you can kick back and relax in your own private apartment. Our communities offer a wide variety of amenities and activities, which typically include:
- Wellness centers for some serious exercise
- Walking trails
- Well-stocked lakes for fishing
- Beauty and barber shops
- A plethora of cultural, art, and social activities. (Our community in Moultrie has their own rhythm band!)
- Complimentary transportation to shopping, community events and special outings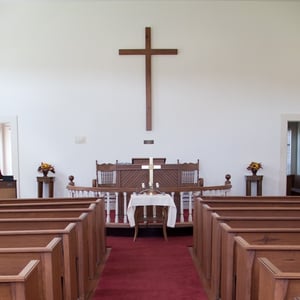 All our communities have on-site chapels with services and staff chaplains. We are faith-based, although our residents represent all faiths, and spiritual care is a big part of life at Magnolia Manor. Our goal is to help keep your mind and body busy and your spirit uplifted!
Even our settings speak to our residents' lifestyle preferences. Perhaps you like quiet serenity. Our Columbus community near the banks of the Chattahoochie, or our luxury apartments near the waterfront in St. Mary's, or the wooded setting of Richmond Hill may be for you. On the other hand, if you're more of an urbanite, our Macon community sits right in the center of the action.
Personalized assistance
One of the greatest benefits of assisted living is that you can get help with what you need, but continue to do other things on your own. Whether you need just a little bit of help or a bit more, our caring staff is there for you. All of our assisted living campuses offer help with personal care -- things like getting ready for your day, medication reminders, laundry or housekeeping. Some also offer additional assistance services as your needs change.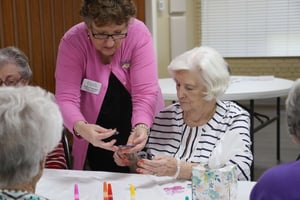 Maintaining maximum independence is always top of mind – for us as well as you. Most of our campuses offer a continuum of care, so if your needs change in the future, you may be able to receive memory care or skilled long-term nursing care without having to leave your community.
The real question is not what will you lose, it's what will you gain?
We invite you to contact us at 1-855-540-LIFE(5433). Schedule a visit to take a tour, meet some of our residents and staff, and taste our food. Let's talk about what you can gain with assisted living.