As America's senior population grows, we shouldn't be surprised to learn that the number of older adults with dementia is also increasing. In fact, according to the Alzheimer's Association, 10% of those 65 or older suffer from Alzheimer's. That's 5.8 million people in 2020, a number predicted to grow to 13.8 million by 2050. In Georgia, there were 130,000 diagnosed Alzheimer's patients in 2014, with that number expected to increase by 46.2% by 2025.
Clearly, the need for long-term housing that can provide assisted living and/or memory care is significant, and rising.
We're all "forgetful" at times. We can't find our keys. Or remember a certain word. Or recall someone's name. That's all perfectly normal. But dementia is not normal, it's a disease – several somewhat different diseases, actually. Alzheimer's is the best-known and most common, but there are other types of dementia. The one thing they have in common is that they erode memory and cognitive ability.
Dementia is a heart-breaking diagnosis that can be as worrisome and discomfiting for families as it is for patients themselves. No one wants to see an aging loved one's health deteriorate, but to see them losing their mental acuity feels so much harder. We can't see the problem, but we can surely see the results. We feel helpless.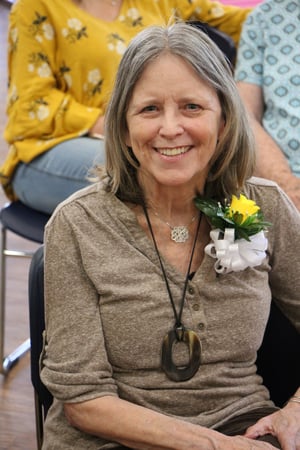 Not Your Grandpa's Nursing Home
Memory care has come such a long way! In the past, the only options were at-home care or, eventually, moving Grandpa to a stark, sterile nursing home where he could at least get medical care while his mind continued to fade away. Today, thanks to intense study, medical scientists and psychologists are now able to clearly identify key symptoms of dementia, along with triggers that exacerbate these symptoms and approaches to care that can help avoid those triggers.
Modern memory care is proactive, with specially-designed surroundings and personalized care programming that aims to enhance each resident's quality of life based on their specific mental and physical health needs. Most memory care units are associated with assisted living or skilled nursing communities, but there are also stand-alone memory care facilities. All are governed by state regulations, and the range and quality of care varies from one facility to another.
The State of Georgia defines "memory care unit" as "the specialized unit of an assisted living community or personal care home that either presents itself as providing memory care services or provides personal services in secured surroundings to persons with diagnoses of probable Alzheimer's disease or other dementia."
Memory care units provide the same types of personal help assisted living residents receive, but meals are always included and units are built to help residents remain safe (a large percentage of dementia patients tend to wander) and feel calm. Staff includes nurses and aides who are specifically trained to understand and work with dementia patients.
Magnolia Manor is a non-profit, faith-based organization that provides all types of senior living and care to residents of all faiths. Each of our nine campuses throughout South Georgia is distinctively different in setting and range of services offered; yet all reflect our dedication to delivering personalized, quality care in a family-like atmosphere. We offer memory care at three of our communities -- Americus, Buena Vista, and Columbus. One way not to feel helpless is to learn as much as you can about memory care options. That way, you can plan ahead and feel more confident about making the right choices for your beloved senior. In this guide, we'll help you do that. We'll explore what modern memory care is all about, what it's like to live in a memory-focused setting, what it costs, and how to choose a community that will bring positives into your Mom or Dad's daily living experience.
Understanding your options will bring you some peace during this difficult time for your family. That peace of mind will help you be a better caregiver now, and it will comfort you later on when the time comes for your loved one to move to a professional memory care community. Because we live by our faith here at Magnolia Manor, we have faith that you will make the right, most loving decision. But we also know you'll have lots of questions. We are always available to talk.