Modern assisted living is nothing like a nursing home! Assisted living has become the preferred option for aging seniors who would love to remain in their own homes but just can't swing it any more, due to increasing physical or medical needs. Health and safety come first, but no one wants to relinquish their independence and privacy. In assisted living, you don't necessarily have to.
As of 2017, the National Investment Center reports there were more than 6,300 professionally managed assisted living communities providing about 475,500 apartments in the US.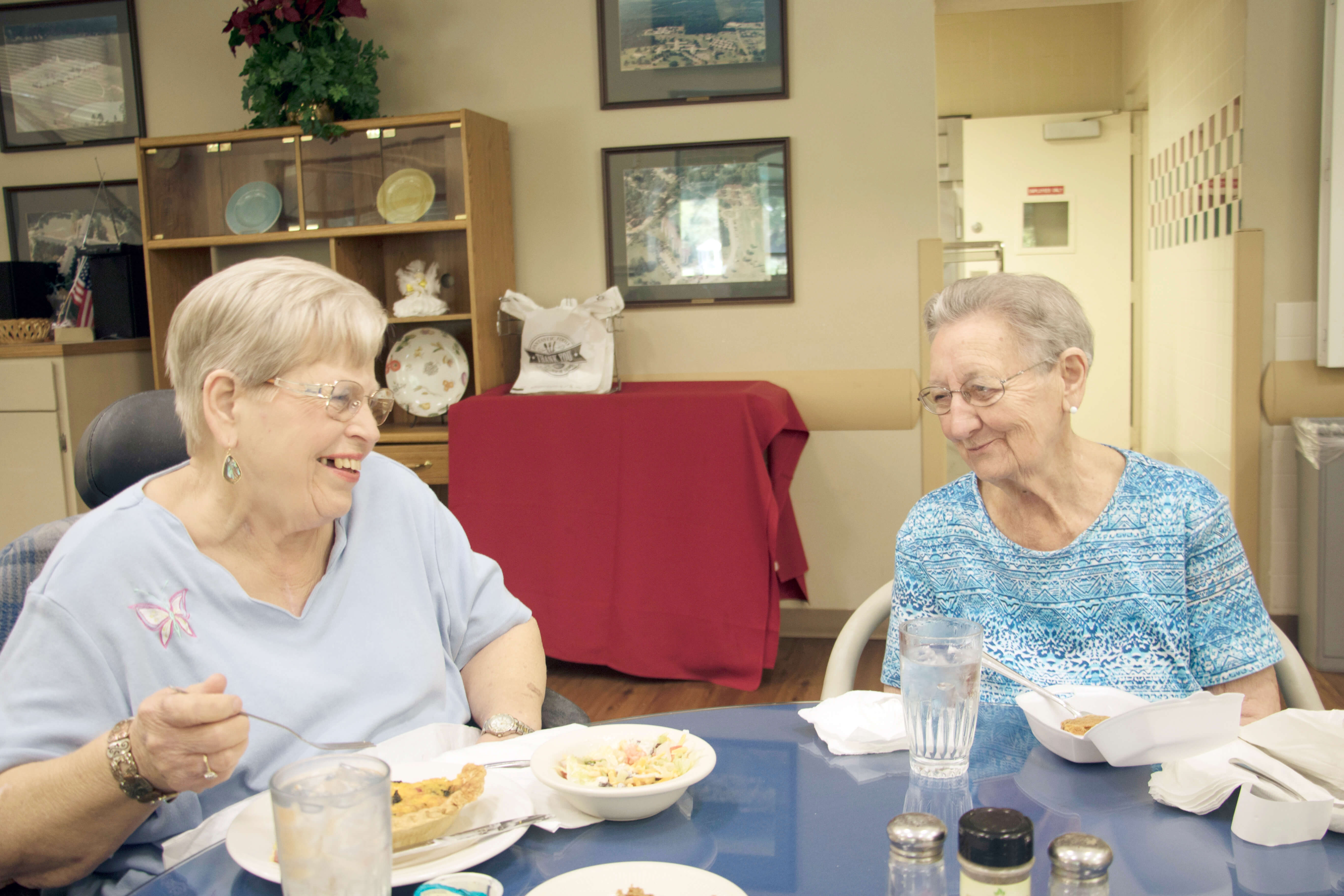 Assisted living serves seniors who are doing well overall but need just enough help with specific tasks to fill in the gaps, with a goal of maximum independence:
Changing times means changing lifestyles. Adult children often live farther away than in the past, and families seem to be busier than ever, making it impractical to care for aging parents.
Many more people live in smaller homes – apartments and condos, or single family homes with less square footage – leaving no room to take in aging relatives.
We're all feeling more independent now, regardless of age, and many seniors don't want to live with their adult children. They want their privacy, and they don't want to be a burden.
A couple of generations ago there was no such thing as formalized assisted living. When Mom or Dad got to the point where they couldn't manage on their own, they moved in with one of their adult children. The family provided whatever assistance was needed. If Mom or Dad became so ill or so mentally challenged with dementia that family care was no longer workable, they moved into a nursing home. More often than not, it was a cheerless place that offered medical care but little else.
For seniors with no family to take them in, the nursing home was often the only choice. Regardless of the reasons, nobody wanted to go there. Today, seniors have far more choices when it comes to where and how they live, including a continuum of specialized care options:
Independent Living
Catered Care
Personal Care
Assisted Living
Memory Care
Rehabilitation
Skilled Nursing
We've all moved from one home to another during our lives, and perhaps several times. It's never fun, especially if you're leaving a home and neighborhood where you've lived for many years, or where you have established deep relationships. Moving to assisted living can feel even more daunting. It is not only a change of address, it is an admission that you cannot do everything by yourself as you used to. It is a natural progression for the vast majority of seniors, but it can feel like a personal failing.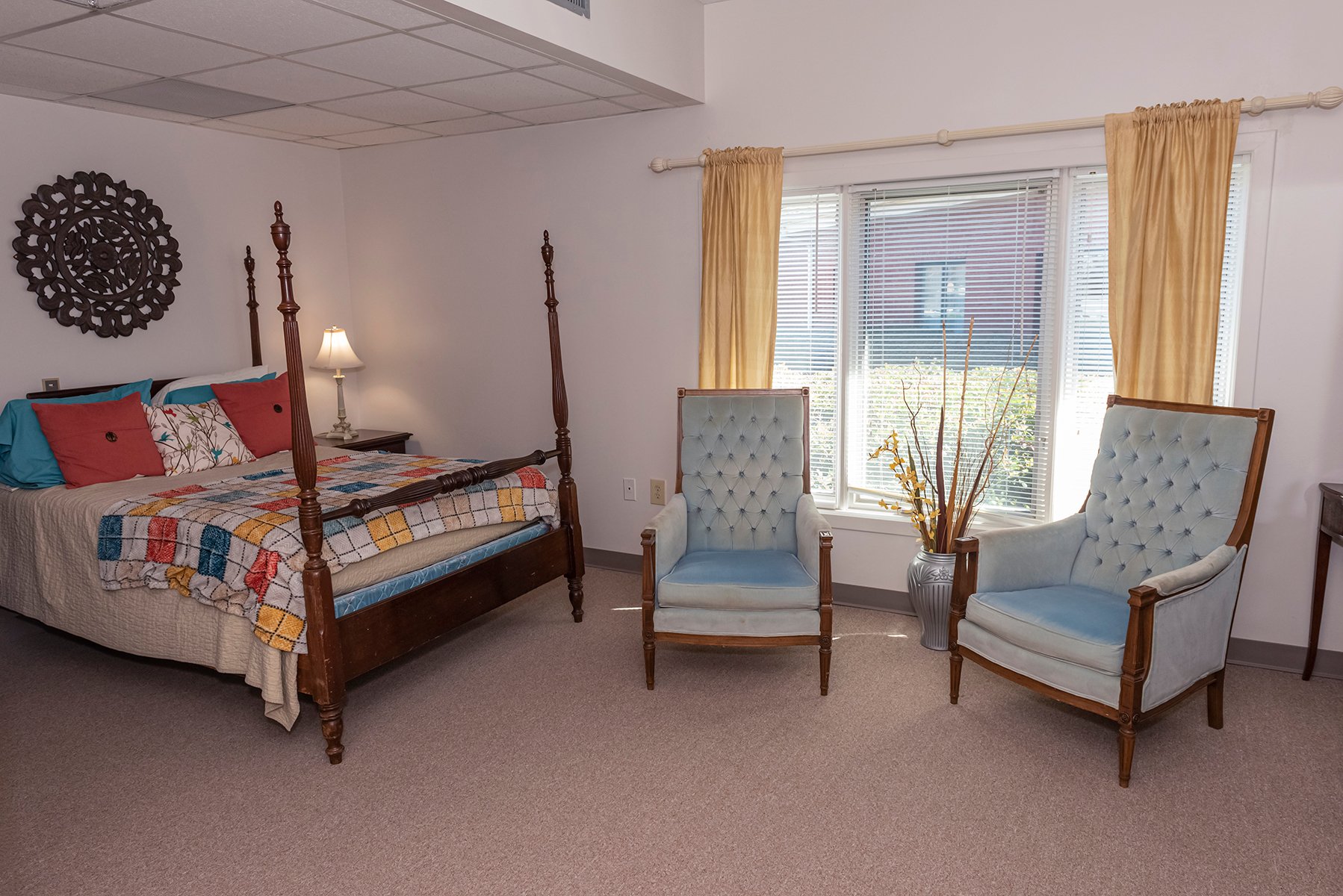 Assisted living accentuates the positive
Magnolia Manor is a faith-based, non-profit organization that provides a full spectrum of senior living and care options. We offer assisted living at 6 of our 9 campuses throughout Georgia – in Columbus, Macon, Moultrie, Richmond Hill, St. Marys, and St. Simons Island. St. Simons Island also offers catered care, which is a customizable option that supplements independent living. Our largest, original campus at Americus currently offers a "personal care" option for independent living residents, but soon this campus, too, will offer full assisted living services.
Each of our communities is different in its overall size, setting, and the range of care services and on-campus amenities that are available. The one thing that never varies is our dedication to serving residents of all faiths with an unwavering commitment to each person's physical, social, emotional and spiritual well-being.
Assisted living is about more than a place to sleep and getting the daily help you require. It's about the setting. The people. The amenities. The lifestyle. And that special something we call atmosphere. It's a place where you can kick back but also continue to stretch and grow. For residents at our Magnolia Manor campuses, assisted living is about community, life and living.
In this guide we'll explore what assisted living is all about. What are your housing options? What is everyday life like? How much does it cost? And how on Earth do you pick the right one? We'll give you a lot to think about and help you identify additional questions to ask. You'll have lots of questions, and we hope some helpful answers!
At Magnolia Manor, we have faith that you will find an assisted living home that feels just right for you. Change is inevitable, but by investigating your options thoroughly, you will come to discover that there is far more to love than regret about moving to an assisted living community. There will be a lot to think about, but we are always available to help answer your questions.