Get that picture out of your head! Today's nursing home is not the cringe-worthy "old people's home" from the past that felt more like a warehouse than a residence. You may still hear the term nursing home, or convalescent center, but a modern Skilled Nursing Facility is enlightened, designed to provide an uplifting daily experience for residents who require complex, frequent, or around-the-clock ongoing medical care.
This positive transformation is good news because: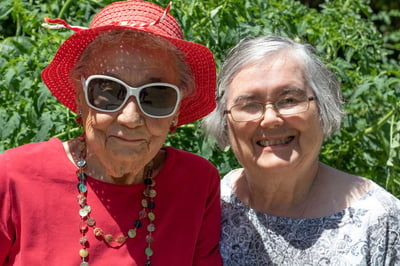 So, if you're looking into advanced senior care options for a loved one or you are looking into what's best for your own future, let's take a realistic look at what today's Skilled Nursing is all about.
As America's population ages, senior living accommodations of all types are increasingly in demand. There are communities that offer independent retirement living, assisted living, memory care, rehab services, and skilled nursing – often all or several levels of care.
Every state defines senior care facilities somewhat differently. In Georgia, definitions are as follows:
SNF (Skilled Nursing Facility)- certified nursing facility with a Medicare provider agreement
NF (Nursing Facility)- Medicaid nursing facility
SNF/NF Dual Cert- certified nursing facility for both Medicare and Medicaid
SNF/NF Distinct Part- the certified nursing facility is a distinct part of a rehabilitation center, hospital or another SNF or NF
Licensed only- licensed by Georgia but has no Medicare or Medicaid certification
In short, it's a place where residents, in some places still referred to as "patients," receive 24-hour medical treatment from licensed professionals such as RNs, LPNs, and certified nurse's assistants (CNAs).
In an Assisted Living community, you can get help with activities of daily living (ADLs) – functional things such as bathing and dressing, cooking or shopping, personal hygiene and using the bathroom. Staff can also dispense prescribed medications. In a Skilled Nursing environment, licensed staff can provide all types of medical care and monitoring as well as help with ADLs.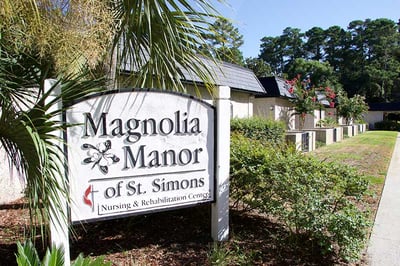 Magnolia Manor is a non-profit organization that serves seniors throughout Georgia with all levels of care. We are faith-based, but we welcome residents of all faiths into our communities, where we have two top priorities: outstanding personalized care and friendly, homey surroundings. Among our nine campuses, we offer Skilled Nursing at Americus, Columbus, Midway, and St. Simons Island.
With a one-in-three chance that your aging Mom or Dad (or you, yourself) will require Skilled Nursing services, it's smart to research the options now. The last thing you want is to make a difficult decision under pressure. Our team at Magnolia Manor is here to help whenever you have questions. We have also prepared this guide to help you get started.
As you read, you'll learn about Skilled Nursing services and facilities, what this kind of care costs, how to pay for it, and – most importantly – how to choose the setting that's just right for your situation. There is peace of mind to be found in knowing that you've made the right decision – that your loved one will be with caring medical professionals and staff who have your loved one's best interests at heart, just as you do.