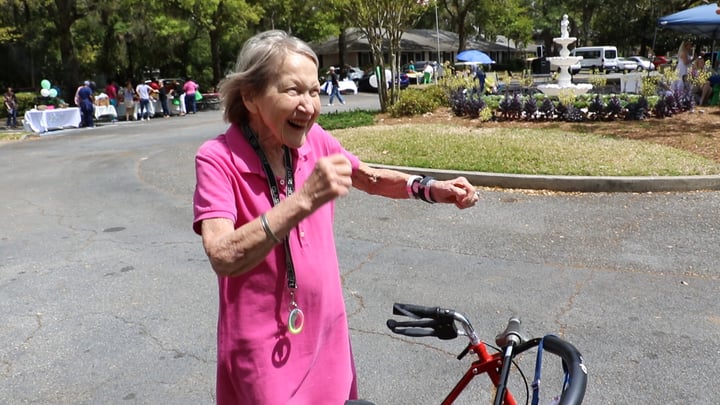 Catered Living. Just the name sounds inviting, doesn't it? And it is. You might say it's a specialty of the house here at Magnolia Manor because we offer this unique twist on Independent Senior Living at two of our campuses, Richmond Hill and St. Simons Island. With Catered Living, you can enjoy all the amenities of Independent Living plus a little more.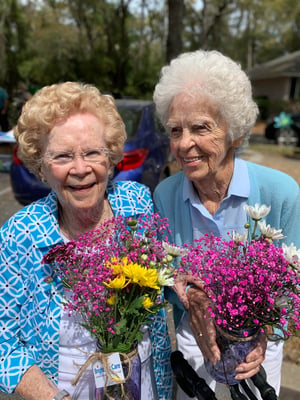 Catered Living gives you a hand so you can do what you love
Independent Living is all about active retirement. Who wants to spend their leisure years cooking, cleaning, and doing laundry – especially when there's a whole world of things to enjoy right outside your door?! Recreation, shopping, dining, and exploring the nearby town and surroundings, not to mention the plethora of things you can do without ever leaving your Magnolia Manor community.
When you add Catered Living services, you're more independent than ever! Getting help with activities such as housekeeping, linen services, or medication reminders can keep you independent longer, too. Catered Living provides the perfect transition for independent seniors who find they need a little extra help with these tasks. And some day when it's time to transition into fully Assisted Living, Magnolia Manor still has you covered, thanks to our range of full-service care.
Both our Richmond Hill and St. Simons Island communities include housing and services for Assisted Living as well as Independent Living and Catered Living. And St. Simons Island also offers Skilled Nursing.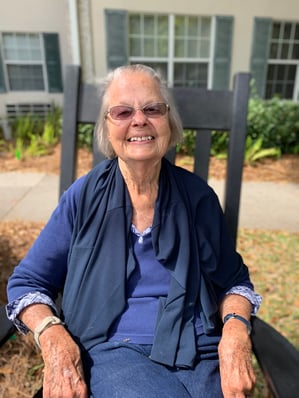 Living the catered life at Richmond Hill
Immerse yourself in Georgia's rich history in this active retirement community. From your home on campus, you can head out to visit the area's historic sites, spend some time in town, or enjoy a round of golf. (We provide scheduled transportation to Savannah, too.)
Back home you can enjoy the walking trails, fishing lake, the fitness center, therapy pool, library and media center, and a long list of organized activities and events. Let's not forget the fabulous food. Or the on-site chaplain and spiritual enrichment programs available to residents. And that's just the beginning.
Living the catered life on St. Simons Island
We like to say our residents at St. Simons Island are living the Golden Isles lifestyle. That could be you, living in one of our Catered Living suites, enjoying the broad range of services and amenities featured at this campus, and receiving a little extra assistance courtesy of our devoted staff.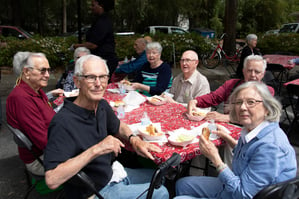 Regardless of where you live at Magnolia Manor, we treat residents like family because you are! We're committed to serving the whole you – mind, body, and spirit. Our loving and caring staff are always happy to help, and staff are on duty around the clock.
Let us cater to you!
Independent Living with just a little help from your friends -- that's Catered Living at Magnolia Manor. Sounds like the good life, doesn't it? Come see for yourself. Give us a call at 1-855-540-LIFE (5433) to schedule a tour of our campus at Richmond Hill or St. Simons Island (or both!). We'll look forward to showing you around and explaining in detail all the benefits you can enjoy as an Independent Senior or Catered Living resident at Magnolia Manor.