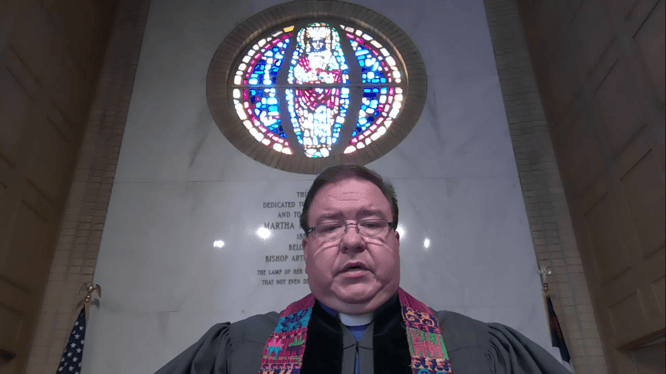 Here at Magnolia Manor we're working hard to keep our residents' spirits up during these trying COVID-19 times. Naturally that includes spiritual care as well as keeping minds and bodies engaged. After all, we are a faith-based community. Leading the way in this effort is John Walker, Senior Chaplain at our Americus campus and Vice President of Spiritual Care for all nine of our Magnolia Manor campuses.
"It's totally changed the structure of worship," he says.
Ministry in Isolation
Not surprisingly, Pastor Walker now spends much of his time helping residents deal with depression. "We're closed up, isolated. Residents feel like they're caged, and they want to get out." He has some advantage, in that he can come and then go home every day, but there are still many things he cannot do, so he has no trouble relating to residents' feelings.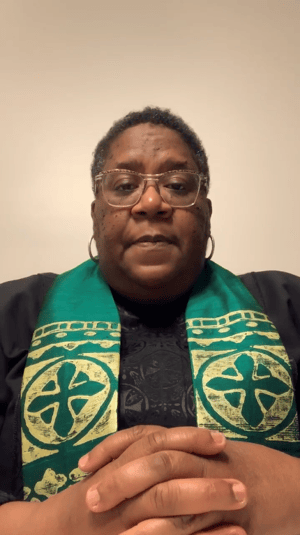 It Started with Hallway Sermons
Regular Sunday services are no longer possible, due to physical distancing requirements, so Pastor Walker instituted hallway sermons. Residents can gather one wing at a time by sitting in their own doorways to listen to Pastor Walker. He delivers the service and sermon with the aid of a microphone and speaker.
But not all Magnolia Manor residents can sit in a doorway, depending on their level of care, so Pastor Walker also video-records his weekly sermons and posts them to Facebook. That way, everyone has access to his spiritual support at any given time. One-third of Americus residents are independent, living in their own quarters. Many used to attend services at their own church off-campus, but now cannot do that. The Facebook posts enable them to stay connected spiritually, too.
Thought for the Day
In addition, Pastor Walker helps Independent Living residents stay connected via pre-recorded messages that aim to edify as well as soothe the spirit. His "Thought for the Day" -- musings about ways to cope with depression and the grief we all feel during the pandemic -- is delivered three times a week, sometimes with a hymn included. The printed text is placed on lunch trays for other residents so everyone can benefit from this additional avenue to process their feelings.
Bible Study
More recently he has also started small Bible Study groups -- just six people maximum, for distancing reasons. These groups are so popular that he now hosts groups twice a day, four days a week. And he is starting a new group at the Mattie Marshall Memory Care Center for those residents.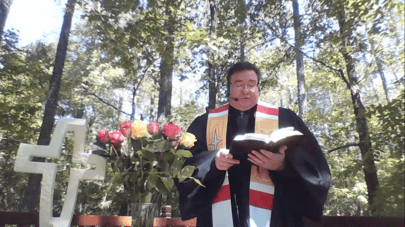 Camp Meetings
Now that summer is here, residents at Americus are able to attend outdoor services, held early before it gets too hot. It's a great chance to get outside in the fresh air and congregate in a more traditional sense, while still putting safety first. The services are patterned after those held at open-air tabernacle campgrounds so popular in the South.
One resident plays gathering music on her dulcimer to call residents to worship. "The residents just love that," notes Pastor Walker, adding that this particular resident is so humble her fellow residents had to actively recruit her to share her talent. Because everyone is so spread out and Pastor Walker's voice is muffled behind his face mask, he instead delivers his sermon by playing the audio portion of his latest Facebook video recording.
"I Love What I Do!"
You can hear the joy in his voice when he says, "We're learning new ways to do ministry." He expects many of the creative solutions that Magnolia Manor chaplains are using to provide pastoral care during COVID-19 will carry over because they have been so effective.
Magnolia Manor is committed to meeting the spiritual needs of our residents, despite the limitations in place due to COVID-19. If you have questions about senior living at Magnolia Manor, please give us a call at 855-540-LIFE (5433).