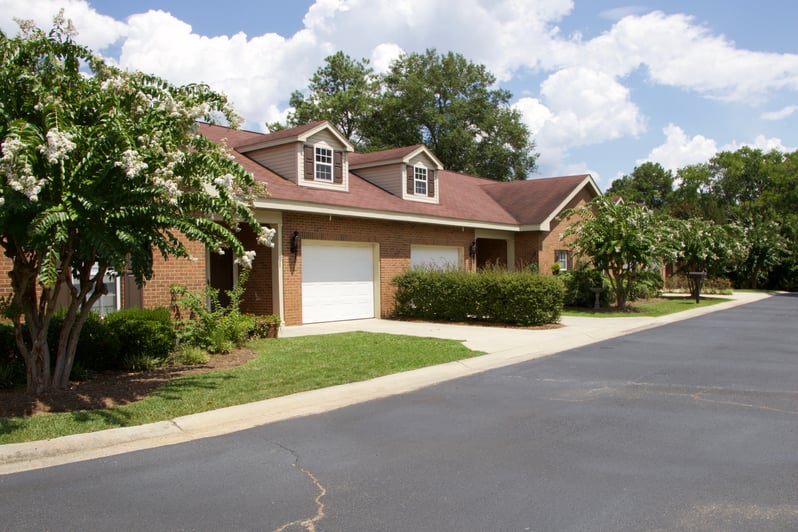 At Magnolia Manor, our focus is on living your best life. For many seniors, that still means independent living, and nothing says "independence" like choices. So, among our family of nine senior living communities, six offer independent living options. Each is unique in terms of location, setting and housing details, but all offer a wealth of opportunities to enrich the mind, body and spirit in a homey, caring environment.
Here's a snapshot of independent living apartments and villas at our Magnolia Manor campuses.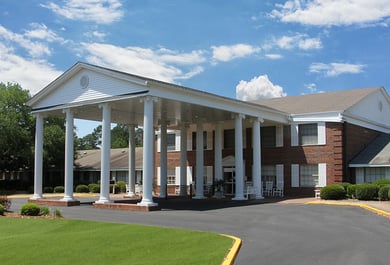 Americus, Georgia
Our largest retirement community, Magnolia Manor Americus offers the widest range of independent living residences:
Villas – these two-bedroom, two-bath units feature full kitchen, spacious living room, patio & garage, in two different floorplans.
Lake Cottages – large (1500 square feet), two-bedroom, two-bath units include full kitchen with all major appliances, a two-car garage, and underground sprinkler systems.
Edgewood Apartments – these 800 square foot one-bedroom units include kitchen appliances and washer/dryer as well as a patio and carport.
Garden Apartments – 548 square foot one-bedroom units come in two floorplans, each with its own private garden. These apartments are HUD-approved for our Supportive Housing program for income-eligible applicants.
Ministerial Cottages – with five different designs, these spacious two-bedroom, two-bath units include full kitchen, large living room, patio and garage.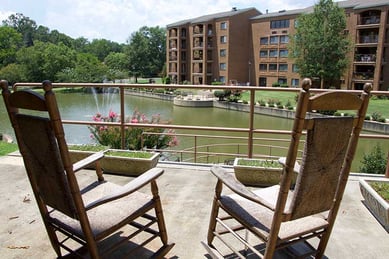 Macon, Georgia
We call this campus our "hidden delight" because it's tucked into the heart of Macon between Riverside and downtown. The campus itself even includes a small lake for quiet contemplation, a stroll, or a bit of fishing. Independent living apartments come with one or two bedrooms, kitchenette, living room and a patio or balcony. The independent living villas are grouped in duplex and quadplex design. Each villa has two bedrooms, two baths, full kitchen, living room, large porch, and private garage.
Moultrie, Georgia
It's easy to feel like family in this small community of just 48 apartments. And, though the campus is small, the independent living apartments are large. Whether one or two bedrooms, all have walk-in closets, bath, kitchen, living/dining room and a screened-in porch or balcony. Cable TV, maintenance and lawn care are all included.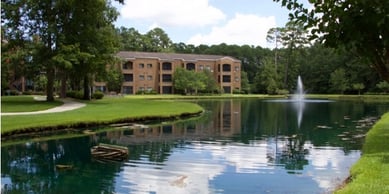 Richmond Hill, Georgia
Here in Georgia's low country, Magnolia Manor apartments offer nicely-sized both one and two bedroom floorplans. The setting is lovely and includes indoor and outdoor amenities from walking trails and fishing lakes to café, wellness center, and chapel. Independent senior residents can enjoy the serenity of our 40 wooded acres without missing out on any of the action here on campus or in the vibrant community of Richmond Hill.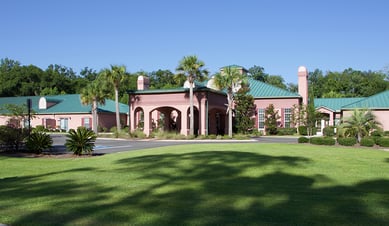 St. Marys, Georgia
The livin' is easy when you're an independent senior in one of Georgia's top 10 happiest cities. At least, it's easy when you live in a one or two bedroom apartment in Magnolia Manor. This small campus offers options with all the amenities you want and as much freedom as you like to enjoy life within our community and in town.
St. Simons Island, Georgia
This Magnolia Manor retirement community has it all, including a town-full of quaint shops and dining options and numerous nearby golf courses. Our independent living villas feature six different floorplans.
Independent Living at Magnolia Manor is as unique as you are
What does "active retirement living" mean to you? A comfy, compact apartment that makes an ideal home base? Spacious square footage with room for the grandkids to visit? At Magnolia Manor, we have apartments and villas for every senior lifestyle. But the only way to really understand what makes our communities so special is to see for yourself. Consider yourself invited to come for a tour. Call us at 1-855-540-LIFE (5433) to schedule, and we'll look forward to showing you around.