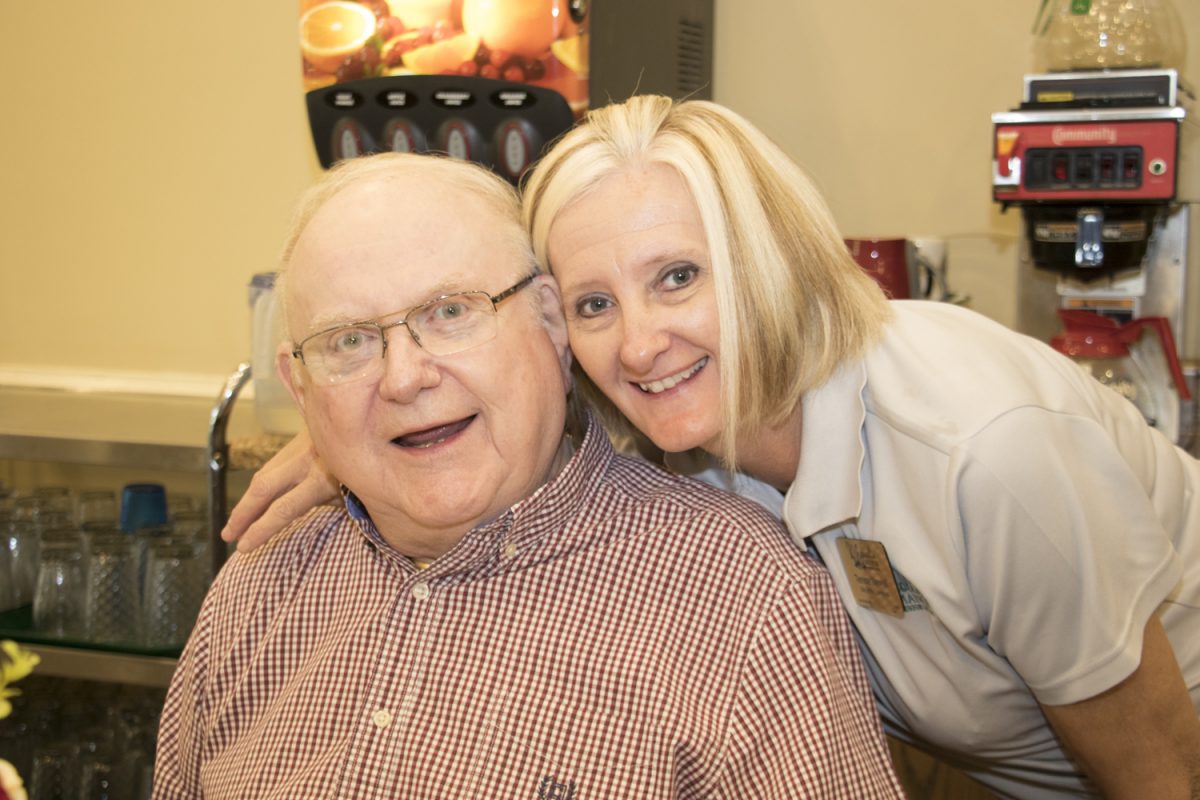 The holiday season is upon us, along with the regular rigmarole that comes with this time of year. Giving is a natural tendency during the holidays, and as a designated nonprofit, we here at Magnolia Manor are always thrilled with the generous donations and gifts received by our campuses. For our donors, their gifts not only help us provide an exceptional level of care to our residents, but they also offer tax benefits.
This is the perfect time of year to make a tax-deductible donation to Magnolia Manor.
Although it may seem late in the year for donations, it is not too late to make a tax-deductible donation. At Magnolia Manor, we have three giving options available: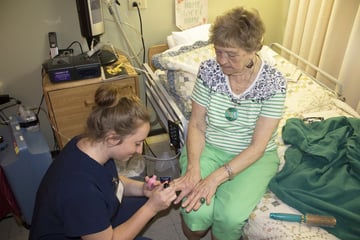 League of the Good Samaritan. When you donate to the League, 100% of the funds go directly toward resident support. Donations help Magnolia Manor residents stay in their homes with us; homes which they otherwise could not afford. What a powerful way to make an impact on someone's life!
Gifts to Benefit Programs. Is there a specific campus in your neighborhood, or where a loved one resides, where you'd like your gift to be applied? Your gift can be specifically applied to a program at one of our eight campuses.
Restricted and Unrestricted Programs. Your restricted or unrestricted gifts help us deliver the highest-quality services and residences. Capital investments are a critical component of our ability to provide exceptional care to residents.
There are several different ways you can give to Magnolia Manor.
While Magnolia Manor and other nonprofits greatly appreciates gifts by cash or check, there are other ways to give and make an impact on our residents enjoying senior living across southern Georgia, including: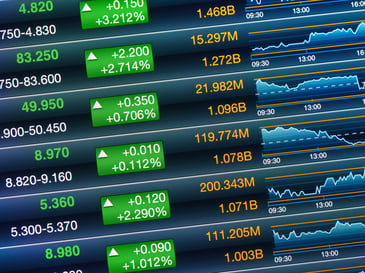 Donating appreciated stock. If you're looking to maximize your gift to Magnolia Manor -- as well as your tax deduction -- donating appreciated stock is an increasingly popular way to give. This option provides long-term impact to Magnolia Manor and its residences, and can include stocks, bonds, and mutual funds. When you donate appreciated stocks to Magnolia Manor, in many cases, you'll take a tax deduction for the full market value -- regardless of what you paid for it. In these cases, because you're donating stock, bonds, or mutual funds instead of cash, your contribution and tax deduction could immediately increase by up to 20%. Speak to your tax adviser for specifics.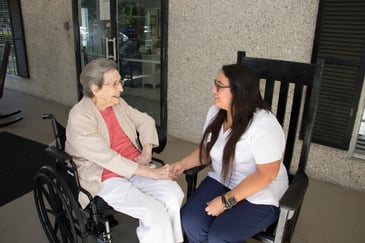 Giving your time. The holidays can sometimes be a lonely time for some seniors. Some residents do not have family, or perhaps their family lives out of town. Magnolia Manor has very full event calendars at all of our eight campuses during the holiday season, with many opportunities for members of the community (that's YOU!) to come make the season a bit brighter. Spending time with residents, singing Christmas carols, making crafts, and even just talking (or listening) can make a massive impact on someone's day. Are you interested in giving the gift of your time this holiday season? Click here to complete our volunteer application and a member of our team will be in touch.
Involving your employer. If you don't have the financial ability to make a donation or the time to volunteer, but you would still like to share a gift with our residents, asking your employer to make a donation is a wonderful way to make an impact. From a one-time donation to a corporate sponsorship, there are many ways for organizations to give.
AmazonSmile. You can support Magnolia Manor with your online shopping. You can make donations year-round by making purchases through AmazonSmile and choosing Magnolia Manor,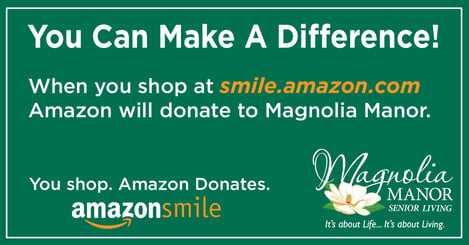 We appreciate all of our generous donors. Magnolia Manor depends on the generosity of people like you to provide the exceptional level of care our residents deserve. We couldn't do it without you! Click here for more information on donation opportunities at Magnolia Manor, or call us at 1-855-540-LIFE.