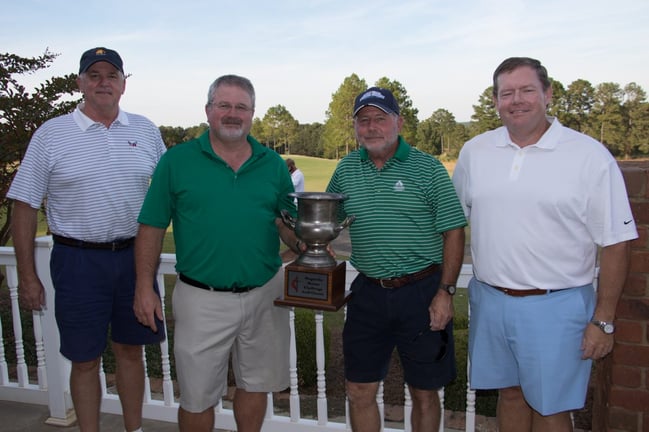 Every golfer loves a fun and challenging tournament! The play, the camaraderie, and – in the case of the John R. Batts Memorial Golf Classic – a chance to support our residents at Magnolia Manor.
Tournament Vital Statistics
September 27, 2021
4-person scramble format
Idle Hour Country Club
8 AM – Check-in and registration
9 AM – Shotgun start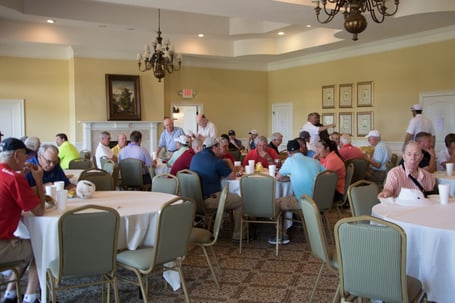 Following play, there will be a tasty lunch and plenty of opportunity for players to review and swap stories about their on-course experience. And, what would a tournament be without prizes? Participants in the John R. Batts Memorial Golf Classic can vie for awards as teams and individuals.
Teams:
1st Place, Net & Gross
2nd Place, Net & Gross
Individuals:
Longest Drive
Closest to the Pin (On all par 3 holes)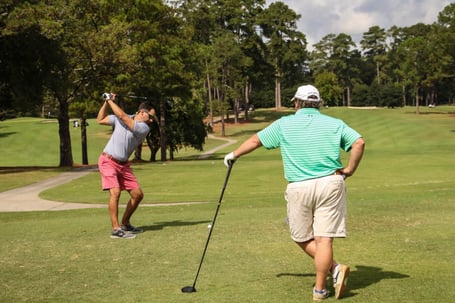 An Annual Tradition Since 1966
Initially known as the Magnolia Challenge, our tournament started as a competition among teams from United Methodist Churches in the Macon District. Players competed for a perpetual trophy while raising money to help renovate the dining area at Magnolia Manor in Macon. And a tradition was born!
In subsequent years, both Bowden Golf Course and Oakview Golf & Country Club hosted the event. For the 10th anniversary, golfers played The Landings Golf Club. The 10th anniversary marked another milestone as well – the tourney was renamed to honor John R. Batts.
"John was a great supporter of Magnolia Manor and was a trustee there for over 30 years," recalls his widow Doris. "He played golf, and after the tournament was started, Mark Todd, Magnolia Manor President & CEO, decided to name it after him because John had done so much for Magnolia Manor."
Indeed. Mr. Batts not only served for years as a member of the Magnolia Manor Board of Trustees, he did a stint as Vice-Chairman. Of special importance to Macon, he played a pivotal role in establishing a Magnolia Manor facility here, the first Magnolia Manor campus to be built outside the original location in Americus.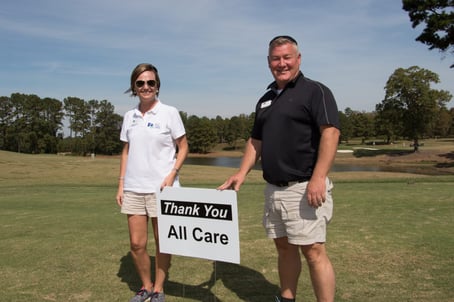 Still Raising Funds to Support Seniors
Player fees raise money, but sponsors are also crucial for event success. They help cover our event costs, so we can put on a truly memorable tournament and raise maximum funds. As a sponsor, you get some great publicity, too – not only signage and other perks at the event, but recognition and appreciation from our players, staff, residents and community friends of Magnolia Manor for your support.
This year, proceeds will help support our Campus Safety Initiative. This important project includes training for employees, enhanced IT security, and upgrades to the physical structures of our campuses.
Get In on the Action!
It's easy to register, and it's not too late to become a sponsor – just click here. If you have questions about the tournament, contact Kendall Stephens, Director of Annual Giving at 229-931-5928 or kstephens@magnoliamanor.com.