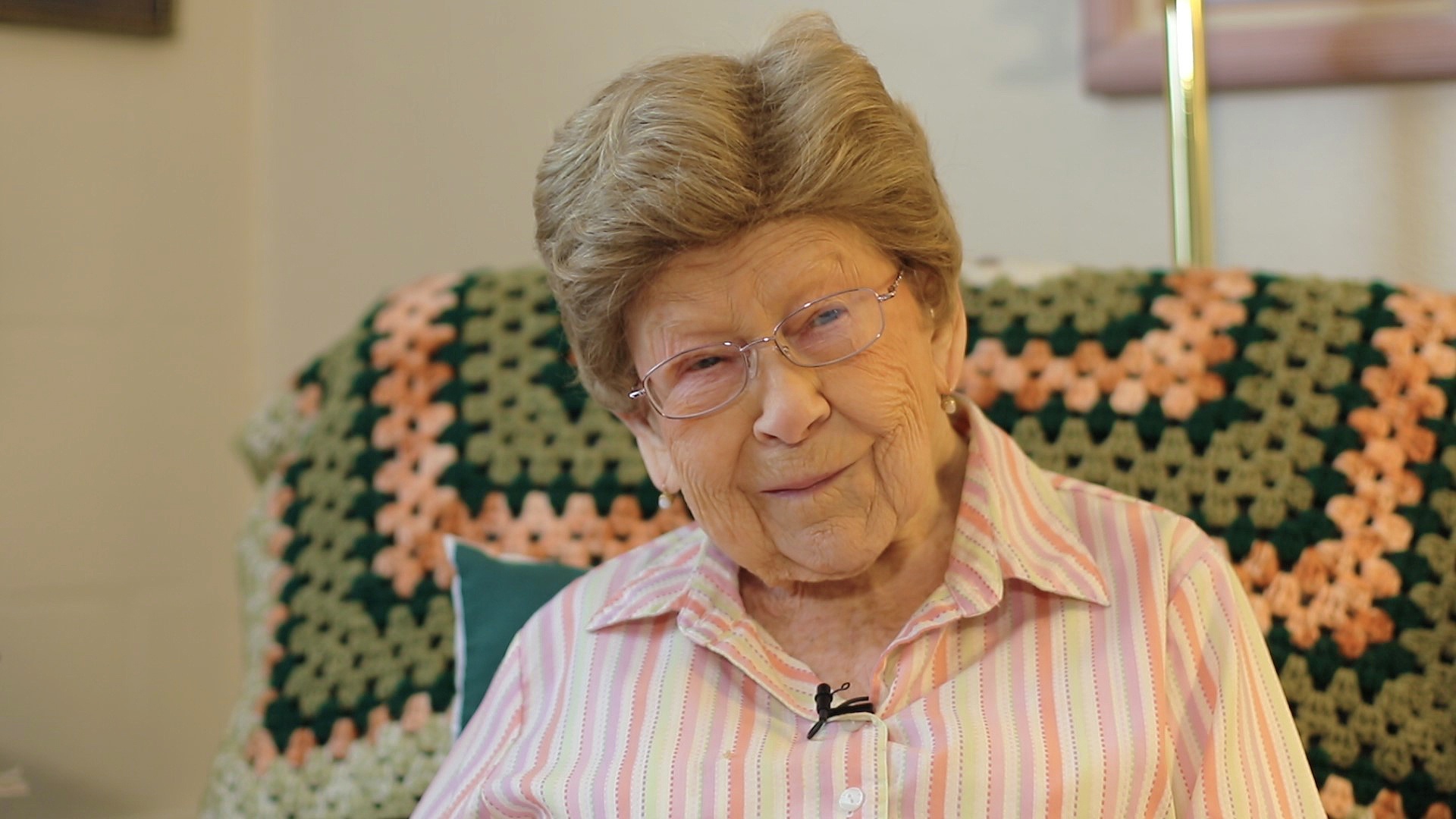 Our health and longevity are in our hands now more than ever. According to AARP, genetics only account for 25% of your longevity. There is a lot we can do to live longer, healthier lives and there is room for improvement.
The secret to living longer...isn't really a secret!
When it comes to living longer and living life to the fullest, Lucy Tolbert comes to mind. Lucy just turned 100 (!) and is still as active as ever at our Americus campus. She believes strongly that her eight years at Americus have directly contributed to the length and fullness of her senior years.
We often know exactly what we should be doing in order to live longer and be healthy. But actually following those good habits is another story. Start making your health a priority and not only are you more likely to live longer, you'll feel better.
Many of these core areas have added to Lucy's life, and seem like good places to start: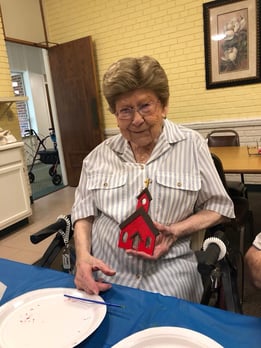 Stay sharp. Hobbies are a great way to spend time doing what we love, and engaging in them can help you stay mentally sharp. Looking for a new hobby but aren't quite sure where to start? Lucy and her best friend love to spend time working on crafts or putting together jigsaw puzzles. Here are some other ideas:
Read more books.
Complete some crosswords.
Read the newspaper.
Play board games.
Write - poetry, stories, journal entries...just write!
Take up drawing or painting.
And MANY others - this list could be endless.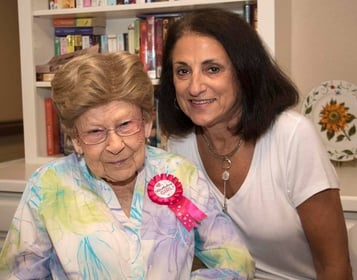 Spend time with the right people. No one wants to be lonely, and it's particularly dangerous in older adults. Loneliness is associated with a higher risk of depression and dementia. Lucy's experience at Magnolia Manor aligns with the research. One of her favorite parts of life at Magnolia Manor is that she gets to spend so much time with people and participate in activities.
Schedule regular visits with friends or invite your children, grandkids, or other family and loved ones for visits. Getting these visits on the schedule makes it harder to get "lost in the grind" of the day to day, which can make it difficult for loved ones to carve out time. Put it on the calendar, then enjoy your time together reminiscing, playing games, reading stories, and just enjoying each other's company.
The benefits of spending time with people extend beyond family and friends, though. Engaging with other seniors and like-minded people is another great way to socialize, have fun, and stay healthy. At our eight Magnolia Manor campuses, we encourage residents to spend time together and get to know each other through structured events, and also with open, welcoming environments to simply relax and share a chat or a cup of tea.
Keep Moving. What's that old law? An object in motion stays in motion and an object at rest stays at rest. This applies not only to objects, but to people! The French understand this well -- women born in France in 2030 are projected to live nearly 6 years longer than those born in America. One reason is that the French like to spend much of their days walking.
They're definitely on to something. Regularly including the four main types of exercise into your day can help keep you healthy (ALWAYS talk to your doctor before starting any new activities):
Endurance activities. Walking is the perfect endurance exercise for many people.
Strength training. Wall pushups and leg raises are some simple places to start. Or, if you're a Magnolia Manor resident, several of our eight campuses have fitness equipment.
Balance exercises. Try tai chi or balancing on one foot (leaning on a chair if you need to).
Flexibility exercises. Yoga and basic stretches are very effective.
While you're visiting assisted living communities in Georgia, be sure to ask about price differences for a room further away from dining options, or between sizes (for example, a studio apartment rather than a 1- or 2-bedroom apartment).
Watch Lucy in action!
Movement, fun activities, spending quality time with friends and family -- it's the not-so-secret recipe for health, happiness and a longer life. And at Magnolia Manor, the staff at our eight (8) campuses across south Georgia are committed to providing you with all of those and more to help you live your best life. Call us today at 855-540-LIFE (5433) with any questions or to schedule a tour.