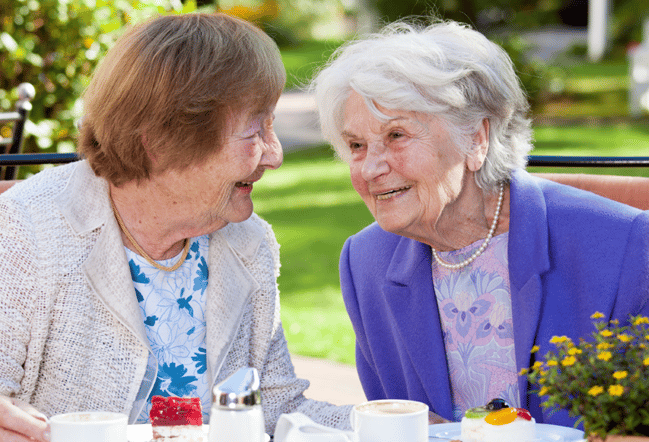 It is unthinkable that any senior (or anyone) should go hungry because they cannot afford nutritious food. That's why the SNAP program exists. Sadly, the National Council on Aging (NCOA) reports that 60% of seniors who qualify for SNAP benefits are going without simply because they haven't applied. They believe one reason is a persistent myth that says seniors receive just $16 per month. This is far from the truth.
In fact, because food security is so critical, the government has just announced a significant increase in SNAP benefits. Effective October 2021 the average per-person benefit (for all age recipients) will rise from the current $121 to $157. The increase is permanent.
What Is SNAP?
The Supplemental Nutrition Assistance Program (SNAP), is a federally-funded program informally known as "food stamps'' that provides monthly benefits to low-income households to help pay for food. The stamps are long gone -- recipients now use a card pre-loaded with their benefit amount to pay. SNAP cards are widely accepted at major grocery stores, Walmart, Target, and at many local farmers markets and food coops
Are You Eligible?
Though SNAP is a federal program, benefits are administered by each state. You may be eligible for the Georgia Senior SNAP program if:
You and any other members of your household are at least 60 years old
You are not working
You are on a permanent fixed income (Social Security Income, Private, State or Federal Retirement, Veterans Administration benefits, or United States Railroad Retirement)
Your income does not exceed program limits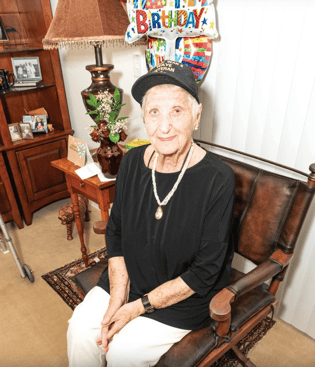 As a senior, if you have more than $35 per month in out-of-pocket medical expenses, those costs will be deducted from your income. That means your benefit amount will be higher. The Georgia SNAP program website has all the details.
How to Apply for SNAP Benefits
To receive benefits, you have to submit an application. If you are approved, benefits will be retroactive to the date you applied. Here in Georgia you can apply in two ways:
By Phone: Call the Customer Contact Center at (877) 423-4746 and they will take your application over the phone.
Online: Go to https://gateway.ga.gov/ to apply for benefits. You can do this Monday-Friday between 5 am and midnight, excluding holidays.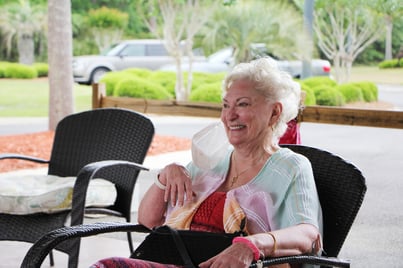 SNAP Helps Seniors Stay Healthy and Independent
The National Council on Aging notes that many low-income seniors often face a no-win situation in which they must skimp on food or medications in order to get by. That directly threatens health, and it increases stress and anxiety, two issues that many seniors already cope with. SNAP benefits increase opportunities for seniors to eat better and remain healthier. A Maryland study found that SNAP participants were 4% less likely to be hospitalized and 23% less likely to require nursing home care in the year after starting benefits compared to non-SNAP recipients.
And what if you are no longer independent? One of the many nice things about assisted living is that you never have to worry about food or other household expenses. Everything including meals is taken care of. And if you reside in Assisted Living at one of our Magnolia Manor communities, you can count on truly delicious meals, including your Southern cuisine favorites.
If you can obtain SNAP benefits, do that right now. If you're considering a senior living community, give us a call at Magnolia Manor – 855-540-LIFE. We're here to help.