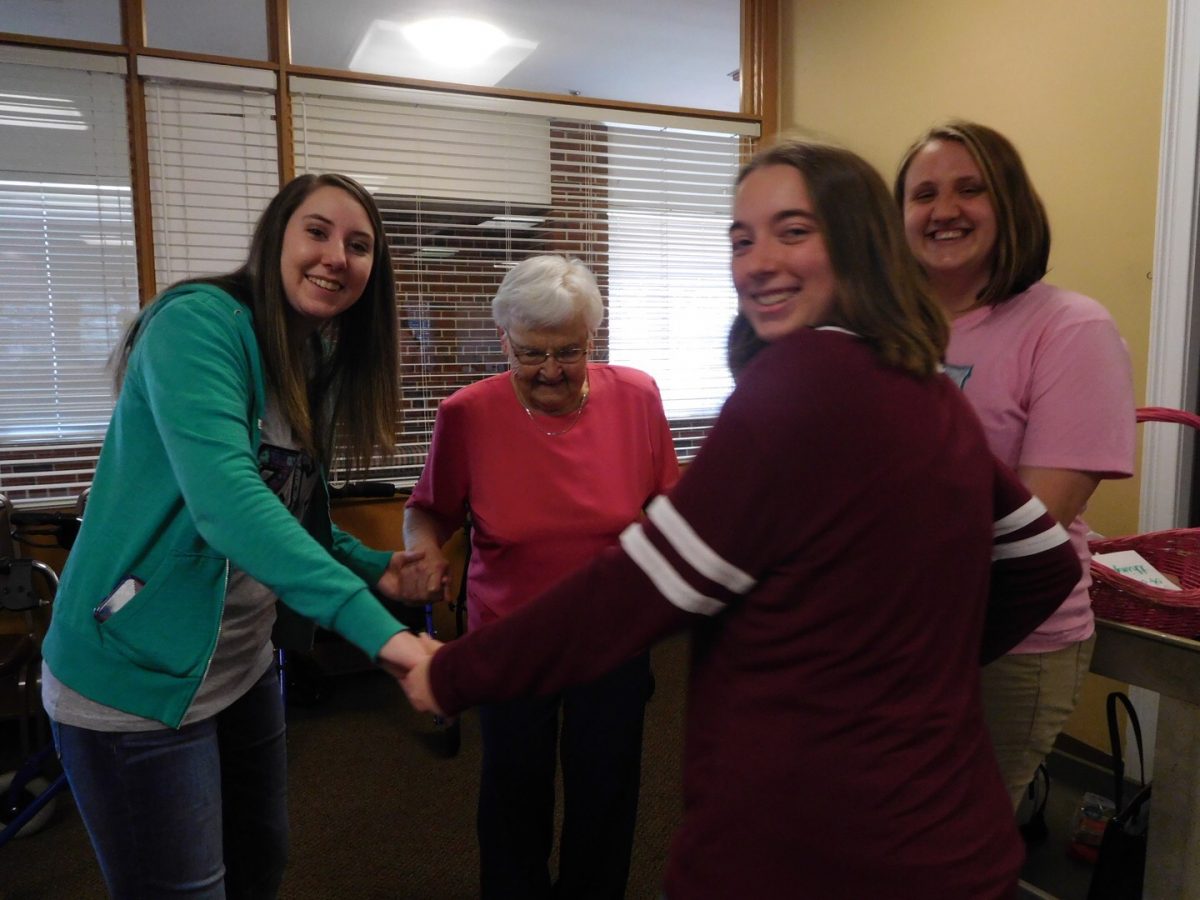 "Volunteers are the only human beings on the face of the earth who reflect this nation's compassion, unselfish caring, patience, and just plain loving one another." ~Erma Bombeck
Here at Magnolia Manor, caring for others is our passion. As a not-for-profit Georgia corporation, we are proud to embody that passion and dedication toward our residents every day.
But we don't do it alone.
Creating the most nurturing, positive, healthy environment possible for our residents starts with our staff, but goes even further to include our extended team. That extended team includes a passionate group of volunteers. We welcome volunteers from all age groups (including kids with their parents and active seniors), and even those with furry friends (as long as they're preauthorized, well behaved and on a leash!).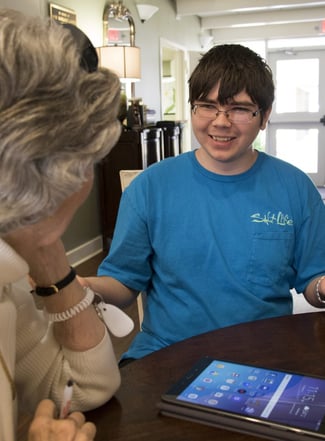 The traits of a great volunteer.
The most important and basic trait owned by the best volunteers is a desire to give. That always comes first! But if you're new to volunteering and are thinking about joining us at Magnolia Manor, here are some of the other traits we've spied in our volunteers:
Patience
A cheerful, positive demeanor
Availability to be here regularly
A true desire to give back
The Activity Directors across our eight (8) campuses in Southern Georgia depend on volunteers every day. Our volunteers are a critical part of our team, helping us provide more activities and enriching experiences for our residents.
Just about anyone can volunteer. Will you join us?
We've seen the heartfelt care and dedication demonstrated by our volunteers, and believe wholeheartedly in Erma Bombeck's above quote. We are blessed to have a range of volunteers join us at our campuses to brighten and enrich the days of our residents. From individuals to civic groups, church groups and even groups of college students, so many wonderful people and organizations contribute positively to the lives of our residents.
While volunteers are truly special individuals who donate their time and energy toward the service of others, you do not need any special qualifications in order to volunteer.
Whether you are a seasoned volunteer or have donated your time and energy to other nonprofit organizations in Georgia, we welcome you to Magnolia Manor. Volunteers at our campuses in southern Georgia participate and contribute in a variety of ways, including:
Playing bingo with residents. Everyone can play bingo, and our residents love participating in daily games. Volunteers join in the fun, and also help residents who may need a little extra assistance.
Daily crafts. Residents participate in a range of crafting projects. Although they are typically very simple, sometimes residents need a little extra patience and help. That's where volunteers come in!
Set up and running parties. Who doesn't love a good party? We have many of them here at Magnolia Manor! Whether it's decorating for a holiday or celebrating a resident's birthday, there's always something to celebrate. Our volunteers are relied upon to help set up, run parties and clean up once we're finished.
Simply spend time. Honestly, the heart of volunteering at Magnolia Manor is being with residents. Sitting, talking, telling stories and listening to them in return. Some of our residents lack family, or at least family nearby. All of them enjoy the extra company. A friendly smile and a great knack for listening and conversation are all that is required!
If you are interested in helping with a particular task, talk to the Activity Director at your Magnolia Manor campus. Together, you'll determine the best way for you to generously give your time and energy to our residents.
Our residents would love to meet you!
If you have ever thought about volunteering, we encourage you to complete an application to join us at Magnolia Manor. Our residents love to see new faces and meet new people! To start the process, please complete our volunteer application and one of our Activity Directors will be in touch soon.