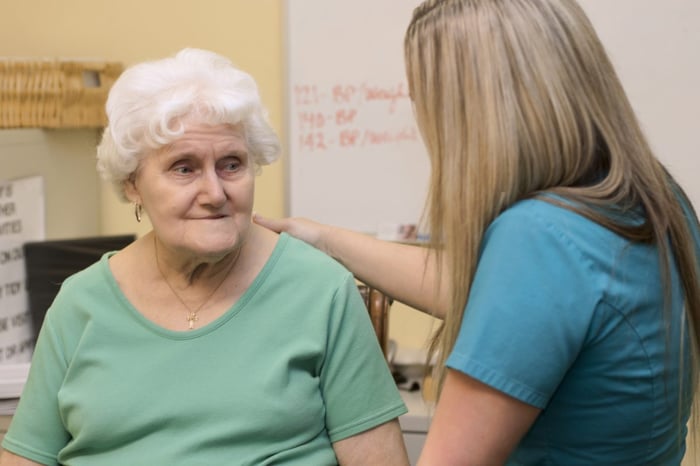 Nobody wants to admit they can't do everything for themselves, especially after a lifetime of independence. The thought of having to move from one's own home to assisted living or a memory care community can be so daunting that some seniors simply choose denial. Everything is just fine, thanks.
This is heart-breaking and frustrating for adult children who can see that Mom is not just fine on her own now. And the situation is even worse if Mom was doing OK until she had a fall or suffered a stroke or heart attack that landed her in the hospital and permanently diminished her capabilities. Now going back home is no longer a choice. Still, you want her to feel like she's making the decision on her own – or at least to accept it.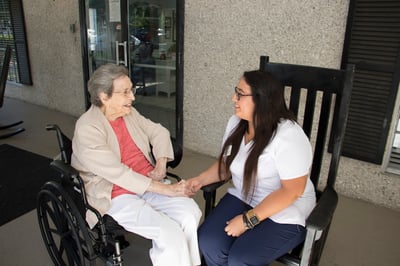 Start by Listening
Understanding exactly why Mom is resistant will help you marshal appropriate arguments that appeal to her emotionally as well as factually. Typically, seniors choose denial due to pride, embarrassment, depression or – especially – fear that losing independence means losing life as they knew it. Fear of cost can also be a big factor, even if it's unstated.
Start Talking and Enlist Help
You don't have to convince Mom that she cannot return home all by yourself. Her doctor and other members of her care team in the hospital or rehabilitation facility can certainly give her the facts. You and others can help with the emotional factors.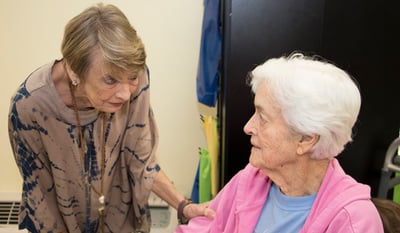 Get help from others who are important in her life and whom she trusts, not to gang up on her but to show that everyone who loves her wants the very best for her:
Dad, if he is still living
Your siblings
Mom's siblings, if they're still living
A friend who has already made the move to assisted living
Focus on the future. Instead of deciding if she will be moving, determine where. If you've never investigated assisted living options, do it now so Mom can still be involved in choosing her new home. Do a virtual tour with her and a video chat with staff to personalize it and make the decision feel real.
Pray with her about the decision, reminding her that her faith stays with her wherever she goes. Ask your pastor to join you or to counsel Mom independently.
Be patient. Time may be short, but this is a huge, unexpected and life-changing transition for Mom. She needs to adjust to the idea.
Be sure you aren't the problem. Sometimes it isn't Mom who is in denial about the need for more advanced care or a different living situation. It's not any easier for you than your aging parent to face the fact that she is aging and can no longer reliably manage without help from you or someone else. This does not mean you are an inadequate caregiver or a failure as a child or that you are abandoning your Mom!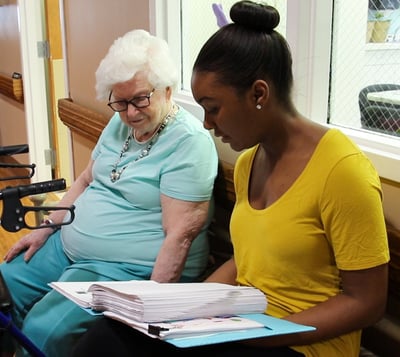 Planning Ahead Is the Most Positive Approach
It's best to have "the talk" with your aging parent about the future when things are still going well. It feels less threatening, and you have plenty of time to explore and discuss the options. There are plenty of tips to help you initiate the conversation, but the most important thing is to keep it positive and open so that Mom herself can be part of the decision.
You have to do the right thing for Mom, whether she likes it or not, just like she did for you when you were a kid. With proper preparation and focusing on Mom's perspective, there is a good chance you can help her pivot from denial to acceptance that she may be moving to someplace new, but it can still feel like home when she arrives. It will be safer, but it will also be familiar.
Magnolia Manor is Here to Help
Getting the conversation started can be difficult. Magnolia Manor is here to help. Whether you take a virtual or in-person tour of our nine communities in south Georgia, our knowledgeable staff is here to answer any questions your loved one may have. Give us a call at 855-540-LIFE (5433).