Senior Living Explained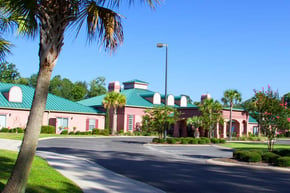 Change can be difficult at any age. Moving from your family home to a senior living community can be an overwhelming process for all those involved - the aging retirees as well as their adult children. Undoubtedly, you have lots of questions, and there are what may feel like countless options to choose from, and many decisions to make. Thankfully we've simplified some of this process for you in our new free guide: Senior Living Explained.
Here's what you'll learn from this comprehensive guide:
The ideal environment for senior living based on needs, lifestyle, interests, and budget. Senior living isn't a one-size-fits-all. Our guide can help you find the right community for you.
Where to begin searching for a senior living community based on your preferred location and proximity to local amenities, family, and friends. Some prefer to be a stone's throw away from their current area, and others see this as an opportunity to venture out and try something new. Our guide will give you a few key factors to ponder when you're determining a location.
When and how to have "The Talk" with a loved one about moving to a senior living community. This can be a difficult conversation to initiate, but our guide will give you some tips on how to make it a more comfortable experience.
What types of amenities and activities to expect in a senior living community. In general, you can be as busy and active as you want to be. Some communities offer a wider variety of activities, and more options for group outings than others. Our guide can help you narrow down your must-haves when you're comparing different senior living communities.
Our guide has a thorough explanation of the different levels of care we offer at our 8 campuses in southern Georgia: Independent Living, Assisted Living, Memory Care, Skilled Nursing, and Rehabilitation.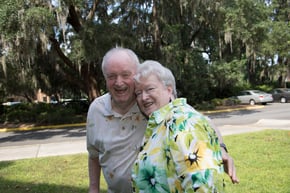 Get your free Senior Living Explained guide today to take some of the guesswork and stress out of moving to a senior living community.