The Process of Moving
into a Retirement Community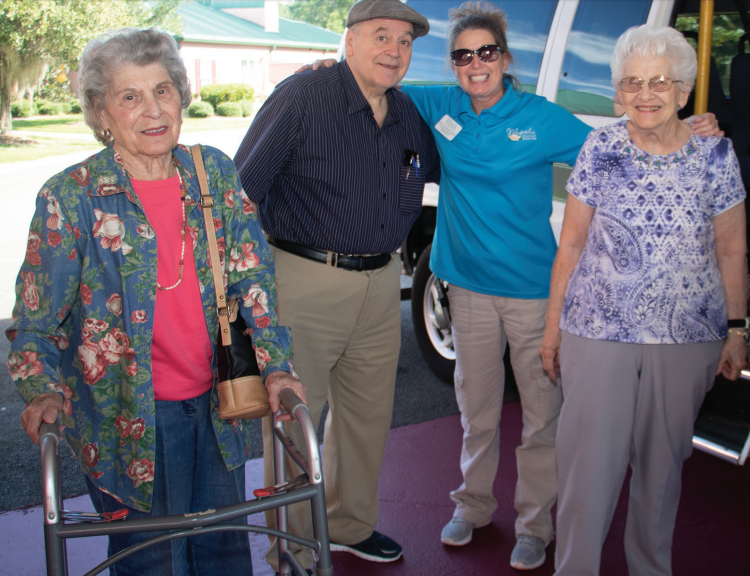 Moving into a retirement community is often an emotional time. You've made a big decision, and let us be the first to wish you a hearty Congratulations!
You've earned the right to live a less stress life. Relax and enjoy these years, and let your senior living community take care of the small details for you. To help make this a smooth transition for you, we've outlined the moving process and listed some useful tips in our new free guide: The Process of Moving into a Retirement Community.
Here's what you'll learn from this comprehensive guide:
Picking the date. There are many factors to consider when choosing a move-in date. Some of the circumstances will be your control, and some may not be. Our guide tells you need to know to plan your move.
Before the move. Depending on your current living situation, you might have a long laundry list of items that need to be done in order to move to a retirement community. We've broken this process down for you step-by-step, so it won't feel as overwhelming.
The big day. Communication is key for a smooth move. We have a list of key contacts who you'll need to coordinate with to help avoid any unwanted surprises on the day of your move.
The first few weeks. Transition is tough at any age. We've provided some tips to help you easy into your new surroundings so you can get comfortable at your own pace and start to feel at home.
Get your free The Process of Moving into a Retirement Community guide today to take some of the guesswork and stress out of your upcoming move.