Contact: Steve Vinson, Senior VP for Communications
Telephone: 229.931.5925
Cell: 662.891.3236
Email: svinson@magnoliamanor.com
Website: www.magnoliamanor.com
FOR IMMEDIATE RELEASE
June 5, 2020
JUST THE FACTS: WHAT CAUSED COVID-19
Magnolia Manor Home Office, Americus, GA, June 5, 2020 –
Three research projects by internationally recognized universities have independently proven that:

1. Nursing homes are not to blame for the spread of COVID-19, but WHERE a nursing home was located is directly related to the number of cases it is likely to have dealt with.

2. As we have said for several weeks, half of our infected residents and staff are asymptomatic, so testing with rapid results is the key to stopping the spread of the virus.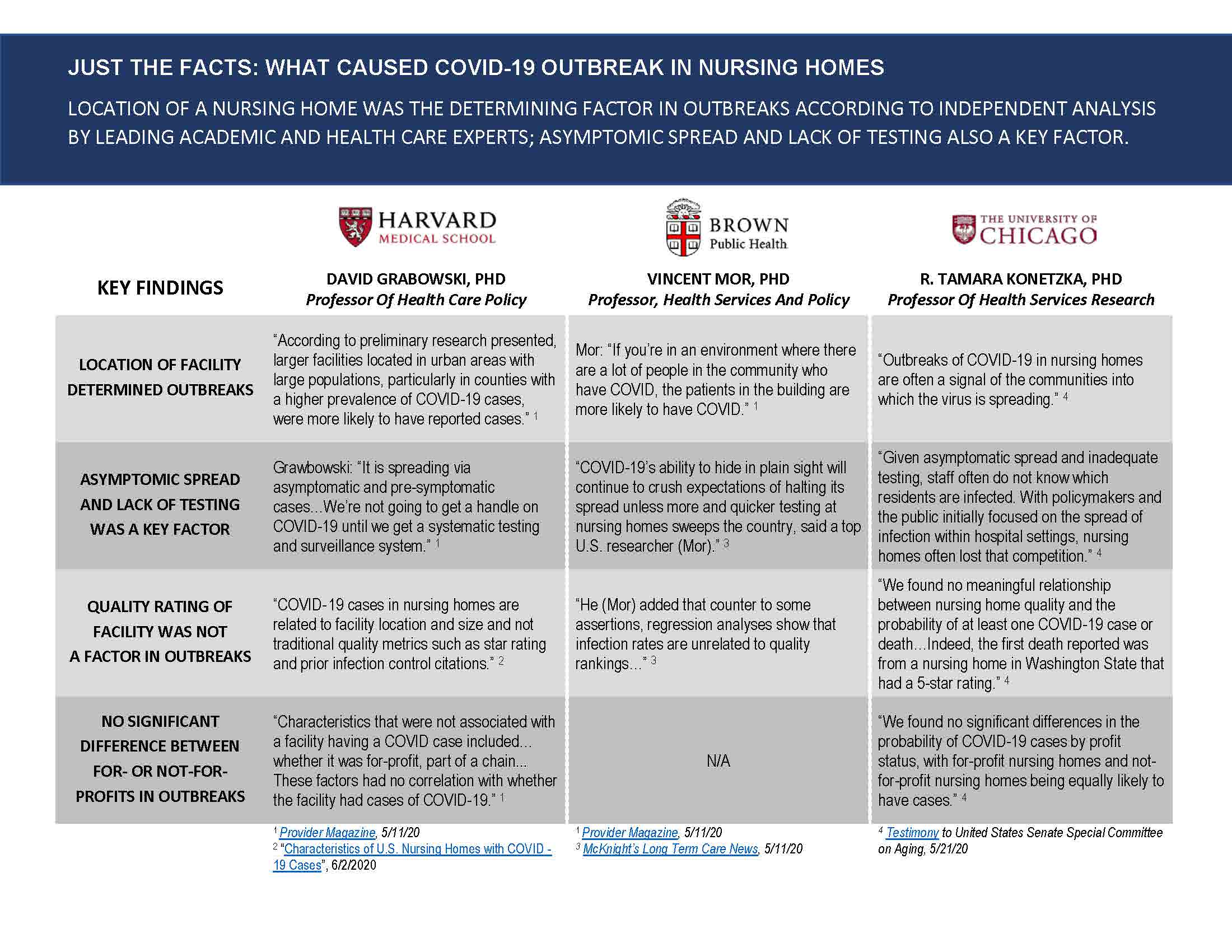 Headquartered in Americus, Georgia, Magnolia Manor is a faith-based, tax-exempt, not-for-profit organization affiliated by covenant with the South Georgia Conference of the United Methodist Church. Magnolia Manor was established in 1959 and employs almost 1,000 staff who serve about 1,500 senior adults daily throughout South Georgia. Services at our nine locations are open to all persons, regardless of denominational affiliation. We provide various levels of care, including Independent Living, Catered Care, Personal Care, Assisted Living, Skilled Nursing, Rehabilitative Therapy and specialized Memory Care.
# # #