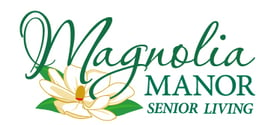 June 11, 2020
Dear Residents, Families and Staff,
MEMORANDUM
To: Magnolia Manor Corporate Leadership Team
Magnolia Manor Administrators
Magnolia Manor Home Office
From: Mark Todd, President & CEO
Date: June 22, 2020
Re: Senior Vice President for Communications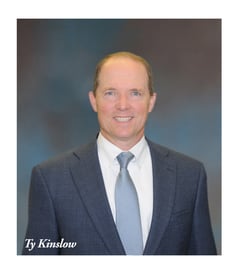 Magnolia Manor is pleased to

announce Ty Kinslow has

accepted a position with Magnolia Manor as the new Senior Vice President for Communications at Magnolia Manor beginning July 13, 2020. Steve Vinson, who currently serves in this position, announced his retirement plans for the end of this year and will be working with Ty during this transition. Communications is responsible for all of Magnolia Manor's messaging, branding, marketing, fundraising, church relations and spiritual care.
Ty is highly qualified for this leadership role and looks forward to offering his skills to the Communications team. He is a graduate of Auburn University with a Bachelor of Science Degree in Industrial Engineering. At the age of 40, Ty made a significant career change which allowed him to use his gifts and pursue his desire to serve others through education. For the past 15 years, he has been an Educator, Coach and Administrator at Southland Academy serving as Headmaster from 2012 until 2020 here in Americus. He has been involved in the local community as well as organizations including Fundraising Chairman for the local United Way, Georgia Southwestern State University Hurricane Club Member, South Georgia Technical College Booster Club Member and Member of the Sumter County Chamber of Commerce. Ty has a demonstrated willingness to combine traditional values with a progressive and growth mindset to help his community reach its fullest potential.
Ty and his wife Laura have been married 31 years and they have two adult children. Their son Banks lives in Auburn, Alabama and is an Account Executive with J. Smith Lanier. Their daughter Kathleen is a junior at Auburn University. Auburn is a shared passion as Ty enjoys attending games and rooting on the Tigers with his family. Ty and his family attend Central Baptist Church in Americus. Ty's professionalism, skills, experience and servant's heart are an excellent fit for Magnolia Manor and we are excited for him to fill this important role in our organization.
Ty is deeply rooted in Americus, having been born and raised here in Sumter County. He states "I consider myself very fortunate to live in a community that demonstrates a legacy of fortitude, compassion for others and a servant's heart. One of the greatest benefits from working in education has been the opportunity to enhance the lives of those we touch. I look forward to the opportunity of serving older adults and their families at Magnolia Manor. I want to make a difference in their lives."
We are excited to have Ty join our team. I know you will join me in welcoming him to the Magnolia Manor family. As always, your support is instrumental to our success. We appreciate your prayers for Ty and Laura as they make this transition in their lives and for Magnolia Manor as we continue working toward our goals of providing the highest quality services to the residents entrusted to our care.
Sincerely,


Mark R. Todd
President & CEO