Magnolia Manor Senior Living
Americus, GA
Live Life to the Fullest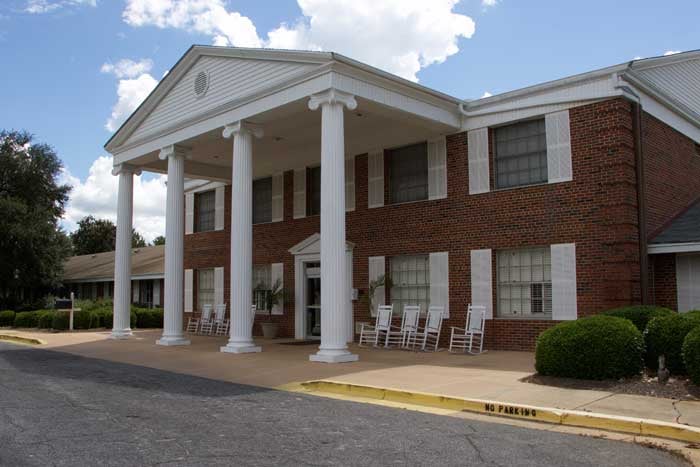 Our continuum of care gives residents the peace of mind knowing that while their needs may change, their home doesn't have to.
Magnolia Manor's corporate office and longest operating senior community is located in the Southwest Georgia town of Americus. We offer four levels of care making for an easier transition from Independent Living to the Retirement Center (Personal Care Home) to the Mattie Marshall Center (Memory Care – Assisted Living) or the Nursing Center (Skilled Long Term Care).
Older adults living on the Americus campus enjoy a variety of amenities from a well-stocked fishing lake to an on-site chapel with services of staff chaplains. Regular transportation is provided for routine outings and special events taking place in the vibrant Americus community.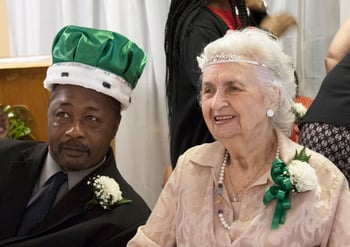 Campus Activities
Each resident's total well-being is nurtured with opportunities for them to take part in a variety of physical, social, and spiritual activities. Residents of Magnolia Manor Americus thrive in this stimulating environment.
The Wellness Center

The Americus campus also houses a fitness center that offers exercise programs in a safe environment with personal assistance as needed. Cardio-equipment includes treadmills and recumbent bikes. Strength training is conducted primarily on Nautilus 2ST equipment. All aquatic exercise and aerobic activities are performed under trained staff and lifeguard supervision. Other features of the Center include: steam room, dry-heat sauna, therapy pool and whirlpool spa. Showers, comfortable changing rooms and lockers are provided as well. The Wellness Center, an amenity for residents, also accepts local community citizens, aged 45 and older, for membership.
Types of Care
We are offer four levels of care making for an easier transition from Independent Living to the Retirement Center (Personal Care Home) to the Mattie Marshall Center (Memory Care – Assisted Living) or the Nursing Center (Skilled Long Term Care). Independent living at our Magnolia Manor Americus campus gives our residents the freedom to live their own lives within a vibrant supportive community. Whether you need medication reminders, housekeeping, laundry services or just getting ready for your day, our personal care home option is here for you. Our skilled nursing care is Medicare/Medicaid funded and has a fully-equipped Rehabilitation Department, which provides both in-patient and out-patient care. As resident needs increase, families experience the peace of mind knowing it is not necessary to move to another community. We offer a continuum of care through all phases of Alzheimers and other dementia-related diseases with our memory care option.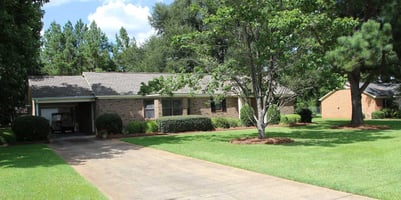 1. Independent Living - Residents enjoy the independence of their own home without the hassle of maintenance or lawn care! Enjoy access to the Wellness center, public transportation, etc. without losing your independence.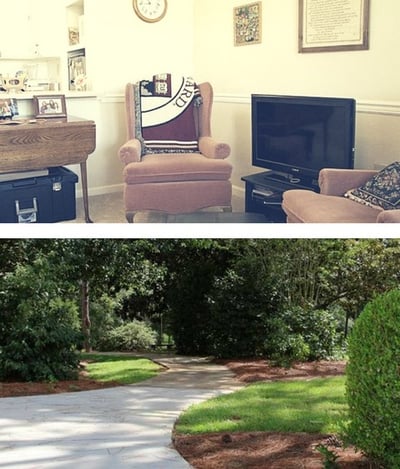 2. Personal Care - Living at the Retirement Center offers a home-like environment to help with the transition that comes with growing older.
*Medication Assistance
*Public Transportation
*3 Fresh Meals per Day
*Emergency Response Systems
*24-hour Staffing
*Physician's Office & Pharmacy
*Bank Services
*Planned Social, Recreational Activities, & Local Transportation
*Full-Time Chaplain
*Social Services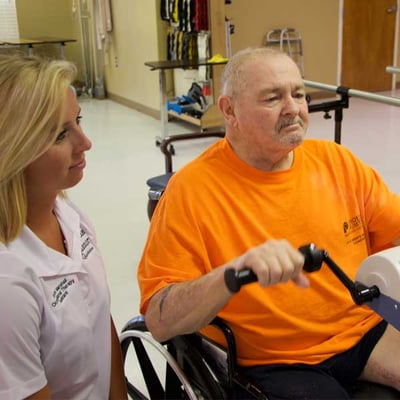 3. Nursing & Rehab Skilled Nursing - Experienced staff includes a speech therapist, occupational therapist, physical therapist as well as restorative nurses. Additionally, a Social Services coordinator is on staff to assist with filing insurance claims and routine paperwork. A full schedule of events and activities is designed to engage residents in socializing.
*Personal Laundry & Housekeeping Service
*Library
*Three Meals per Day
*Planned Social/Recreational Activities
*Full-Time Chaplain
*Local Transportation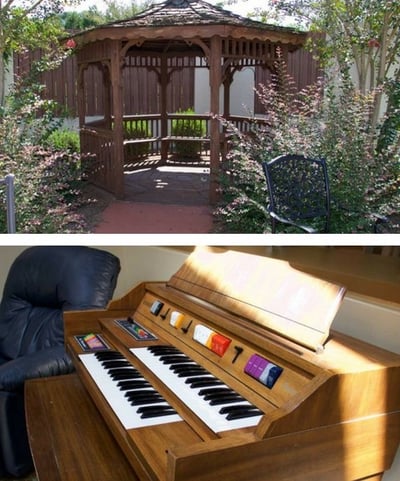 4. Mattie H. Marshall Center Memory Care - Mattie H. Marshall Center provides specialized memory care in state-of-the-art accommodations. From the physical design of the interior and exterior spaces to the in-home assessment performed prior to admission, the Mattie H. Marshall Center differs from other memory-care providers. With dementia-specific programs and quality care provided by caring staff, each individual receives the specialized attention they deserve. As Alzheimers progresses, we offer support in the form of education and pastoral counseling through our trained staff and family support groups.
*Access-Controlled Area
*24-Hour Certified Nursing Staff
*Emergency Call Button in Each Room
*Enclosed Outdoor Courtyard
*Spacious Indoor Walking Path
Americus is Rich in History
Americus, Georgia happens to be the hometown of our 39th president, Jimmy Carter! The history only gets richer from there! Many historical figures, events, and tall tales can be taken in on your trip to Americus. Visit any of our local attractions at Americus, including the historic, victorian Windsor Hotel. Did you know President Roosevelt once gave a speech in the dining room?