Free PDF Guide:

How Senior Rehabilitation Therapy in Georgia Can Help
We all want to live life to the fullest, but that can become more difficult as we age. We become more susceptible to strokes, cardiac events, falls and other accidents. These things and other factors can leave our bodies weaker and impair our ability to perform everyday tasks, to get around effectively, to eat, or even to speak clearly.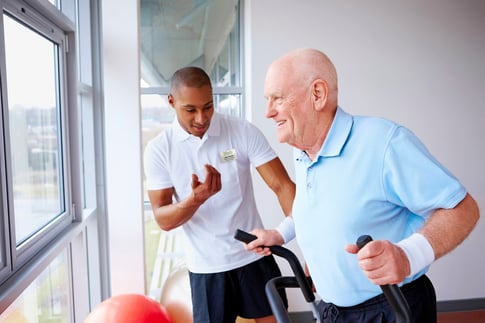 Here's what you'll learn from this comprehensive guide:
Knowing when senior rehabilitation is necessary. Almost everyone, regardless of age, needs some extra help when they first return home from a hospital stay or immediately following a serious accident or injury.
Types of senior rehabilitation centers. We provide physical, occupational, and speech therapy at our rehab centers, along with aqua therapy at our Americus center. In addition, our assisted living facilities each include a therapy gym where therapists can work with those residents as outpatients when necessary.
The cost of senior rehabilitation and how to afford it. Do not assume you cannot afford senior rehabilitation at Magnolia Manor. We take great pride in the outstanding quality of our staff and the friendly, personalized care we give every patient, but we also work hard to make our communities affordable. We'll also help you determine whether Medicare or Medicaid can help cover some of the costs.
Get your free guide, How Senior Rehabilitation Therapy Can Help, to see how we can help you restore or improve your physical & functional capabilities.