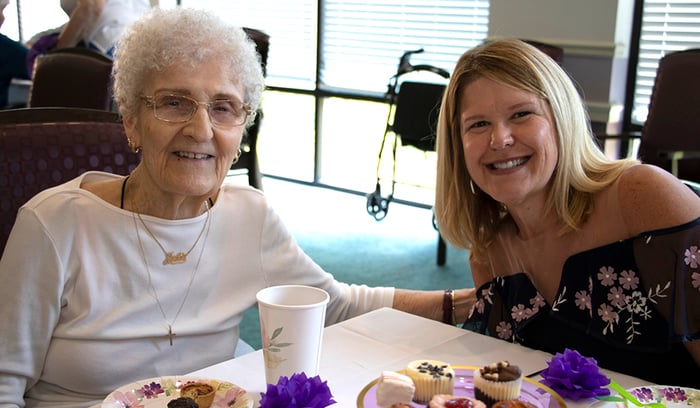 For families who are close-knit and live near one another, the first line of "defense" when an aging loved one needs a little help is family members. Of course you want to help, it's only natural. You might say family caregivers are the ultimate "cottage industry":
They provide about 80% of in-home physical, emotional, social, and economic assistance to aging relatives.
Adult children or a spouse usually care for loved ones with mild or moderate needs, whereas care for those with severe disabilities typically falls to the spouse (generally the wife).
In 2020, about 39 million Americans (more than 16% of the US population) served as an unpaid caregiver to someone 50 years or older.
About 38% of people at or above age 80 and 76% of people at or above age 90 will ultimately need help with routine personal care or household tasks.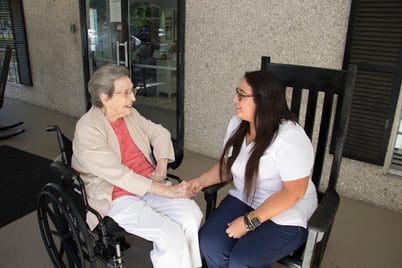 But here's the thing: relying solely on family can create new problems that denigrate quality of life for both caregivers and their loved ones.
Love and Devotion Are Not Enough
Here are nine reasons why family members should not take on the burden of care alone.
1. It is draining.
Caregiving is hard work. It might start out as stopping by for a check-in or helping with a few tasks such as laundry or food prep, but as Mom's needs increase, tending to her can become overwhelming. That's especially true if her cognitive or memory skills are deteriorating. Caregiving takes a toll on your emotions, your attitude and your own physical health.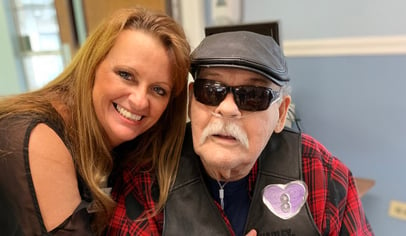 2. It is simply not the same role as that of a loving family member.
Caregiving can actually detract from your personal relationship because you're spending so much time "doing" for them rather than simply enjoying their companionship. In worst-case situations, caregivers can come to resent their loved one.
3. It is time-consuming.
The average family caregiver devotes 24 hours a week to this work, and for a fifth of caregivers, it amounts to a full-time job, taking up more than 40 hours each week. If you're trying to care for kids at home as well as an aging parent, there are literally not enough hours in the day.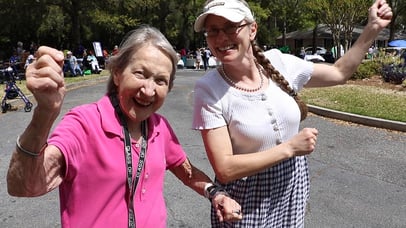 4. You cannot always be available.
What happens if you have to go out of town, or you get sick? What if you have a job that doesn't mesh well with your caregiving duties?
5. It can become a financial burden.
If you have to reduce work hours or stop working altogether to care for a loved one, that can have a significant negative effect on your lifestyle, especially if you're the spouse.
6. It requires specialized training.
Caregiving often includes managing and administering medications, wound care, physical therapy, dealing with mental health issues as well as assisting with bathing, grooming, mobility and so on -- increasingly complex as Mom's needs change and increase. Well-meaning but untrained care efforts can lead to mistakes or oversights that could harm your loved one's health (or yours).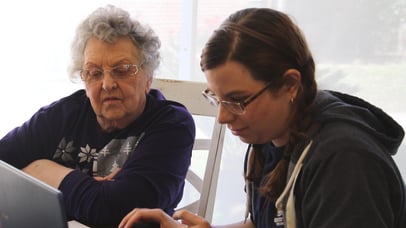 7. Things change.
What starts out as simple assistance can escalate far beyond your ability to accurately assess Mom's needs, let alone address them.
8. It may not even be feasible.
Families are smaller now, so there may be no relatives available to help, at least not nearby. And if your Mom is in her 80s or 90s, you too may be of an age where your health precludes regular caregiving.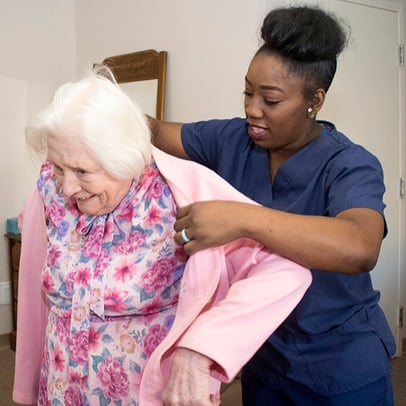 9. Help is available.
The home health care industry is burgeoning. You can get help for every type and level of care, from an hour or two a week to round-the-clock skilled nursing assistance. This can entirely lift the burden of care from family members' shoulders or, at the very least, provide respite care while you take a badly-needed break.
With outside help, you can serve Mom in personally meaningful ways. Taking her to the doctor or dentist also gives you a chance to stay up-to-date on her health status. Taking her to the hairdresser (and maybe lunch afterward) is a perfect way to spend the day enjoying one another's company. That's what Mom needs from you most now, and knowing you can provide that without endangering your own health or well-being will give you peace of mind.
Let Us Help Lighten the Load
Our well-trained professional and compassionate staff is here for you when it's time for your loved one to move to senior living. Let us handle providing the care that your loved one needs, so you can go back to just enjoying each other's company. To learn more about senior living at one of our nine campuses, contact us at 1-855-540-LIFE.