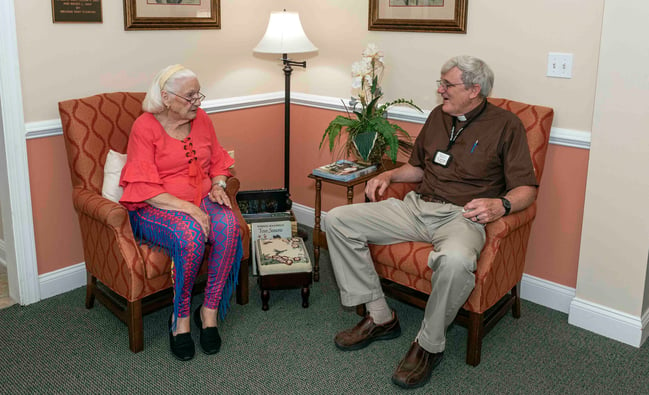 Magnolia Manor is a senior living organization that has a foundation and commitment to our faith tradition. We fulfill that commitment through servant leadership. "As servant leaders we want our main focus to be on the well-being of our senior living community from our residents to our employees," explains Ty Kinslow, Senior VP for Communications. "Our main goal is to serve and care about our residents through love and support for a lifetime."
So, What Is Servant Leadership?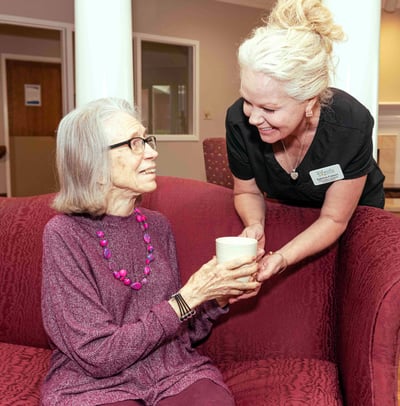 Servant leadership is about putting others first, focusing mainly on "the growth and well-being of people and the communities to which they belong."
Although it sounds as if it might be faith-based, servant leadership is actually a business management concept introduced by Robert K. Greenleaf back in the 1970s. He defined servant leadership as a type of behavior, not a traditional leadership technique -- "a philosophy and set of practices that enriches the lives of individuals, builds better organizations and ultimately creates a more just and caring world."
The idea is that leaders are more effective when they focus on meeting the needs of others. To do that, they cultivate certain key characteristics within themselves, such as:
Listening
Empathy
Healing
Awareness
Persuasion
Conceptualization
Foresight
Stewardship
Commitment to the growth of people
Building community
Greenleaf said servant leaders know they are successful when "those served grow as persons."
Magnolia Manor Itself Is a Servant Leader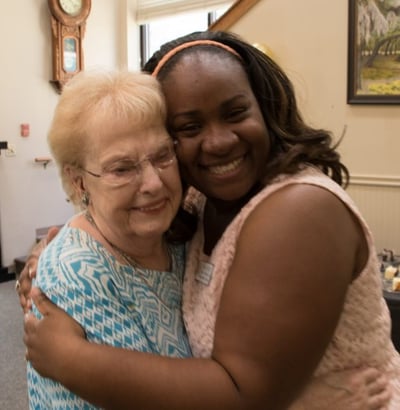 Just like individuals, organizations can behave as servant leaders. In Greenleaf's words, "Caring for persons, the more able and the less able serving each other, is the rock upon which a good society is built." Magnolia Manor demonstrates this philosophy every day with our holistic approach to senior living that embodies mind, body, and spirit.
"It's important how you treat and care for people," Ty stresses. "It reflects on who you are as an organization as well as an individual, and how you believe in doing business." After all, he points out, "God came to serve, not to be served." And while Magnolia Manor may be a faith-based non-profit, it operates as a multi-faceted business with a large number of employees serving residents throughout our nine campuses.
Ty says servant leadership is no different in a senior living community than in any other environment, because it focuses first on serving and being a good person. Leadership comes second, making sure you really are serving others. Drawing from his experiences as a coach, Ty notes,, "Any successful business focuses on taking care of their customers, and our residents are more than customers to us, they are our family."
Ty describes servant leaders as intentional and sincere, every day. "It's how you show up. Each day is new, so how will you use it to benefit others?"
We're Here to Serve You
Whether you have questions about senior living opportunities at Magnolia Manor, or you'd like to join our family as an employee and become a servant leader yourself, we encourage you to contact us via email or give us a call at 855-540-3455.