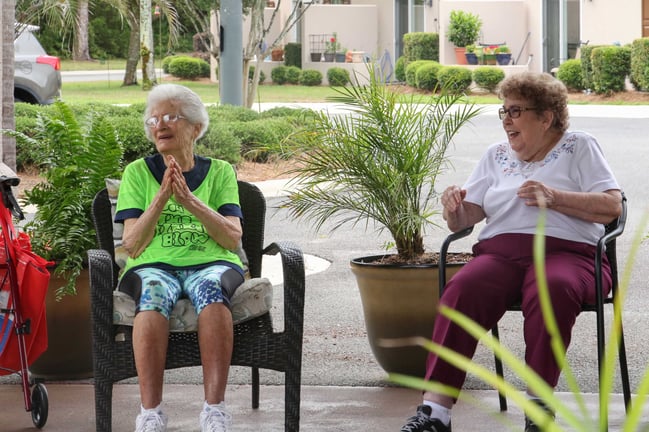 At Magnolia Manor, our mission is to provide exceptional, loving care to every one of our senior residents. However, every senior who is capable – regardless of where they live – should actively participate in maintaining their own health and wellbeing. It's called self-care.
It's a simple concept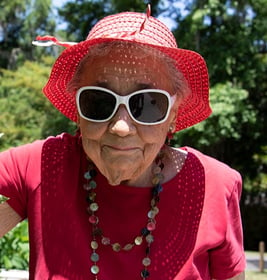 Self-care has gained a lot of notoriety lately, and for good reason. The isolation enforced by the pandemic, especially for seniors, taught all of us that we have to take more responsibility for our own physical and mental condition. It's important to take proactive steps to improve and maintain your health.
Self-care helps you get more enjoyment from each day, and it can actually help manage or delay serious health conditions such as diabetes, heart disease, and stroke by lowering your stress level and blood pressure.
Self-care is meant to be practical, though it can serve as a self-indulgence as well. What senior doesn't deserve to be pampered? And who better to know just what will make you feel most pampered? Yourself, of course. Here are some easy tips for senior self-care you can implement right now: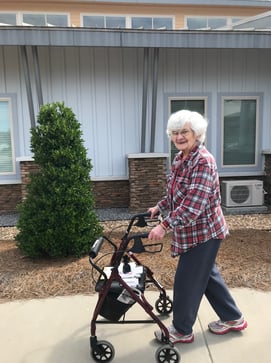 1. Move!
Lack of exercise is responsible for all sorts of health problems. Whatever your capabilities, keep your body moving to boost circulation, strengthen muscles, and release those wonderful endorphins that make you feel so good.
2. Connect with people
Thankfully, we can finally get back together in person, so make the most of that with indoor and outdoor activities. Join a book club or a Bible study group, team up with one or several neighbors to walk, bike, hike, golf – whatever you love to do. Self-sufficiency is good, but sharing your experiences with friends is even better. Plus, you can have conversations with someone other than yourself.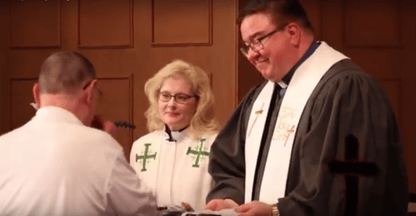 3. Practice spirituality
Both prayer and meditation soothe the mind and the soul, but in different ways. These activities are calming and uplifting. Joining a prayer group or having a chat with the chaplain increases your personal interactions. Deep, controlled breathing slows your heart rate and can help clear your mind. Consider joining a yoga class (chair yoga is great for those with restricted mobility), or practice on your own – perhaps in a quiet spot near the pond.
4. Consider aromatherapy
According to Johns Hopkins, scent molecules directly impact the emotional center of the brain. In other words, good smells are good for you. You can use scented candles or essential oils, but safety is important here, so do read up on how to use scents without risk.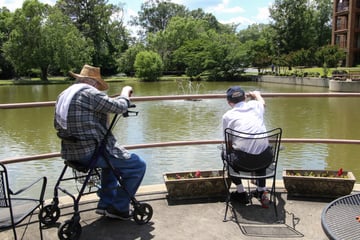 5. Do for others
What's even more uplifting than saying thank-you? Using your professional or hobby skills or the lessons of a lifetime to help others. Seniors understand the value of volunteering.
6. Be thankful
It's all too easy to concentrate on our concerns, and certainly seniors do have concerns about health, family, etc. But negativity is not only unproductive, it is overtly stressful. Instead take some time each day to count your blessings as your Mom used to advise. Make an effort every day to thank someone else. It's such a simple gesture, but you will find it lifts your spirits as well as the person you thank.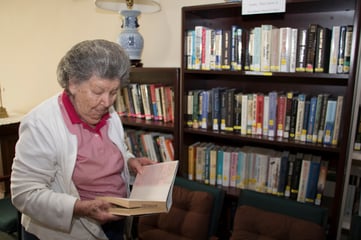 7. Read a good book . . . or listen to one
Reading can teach you new things, take you to faraway places, or fully engross you in some adventure. But did you know that just six minutes of reading significantly reduces stress?
8. Practice good hygiene
We don't mean to imply that you aren't as fresh as a daisy, we're merely reminding you that regular bathing, brushing, etc. keep your skin and body healthy and help you feel good about yourself. Do more – get a fresh haircut, or a new "do." And moisturize -- seniors have thinner, drier skin.
When You Need More than Self-Care
Taking good care of yourself can be a real boost to your physical and mental wellbeing. However, it's not enough for every senior, and that's where Magnolia Manor comes in. Find out more about senior living at our nine campuses by contacting us online or giving us a call at (855) 540-LIFE.