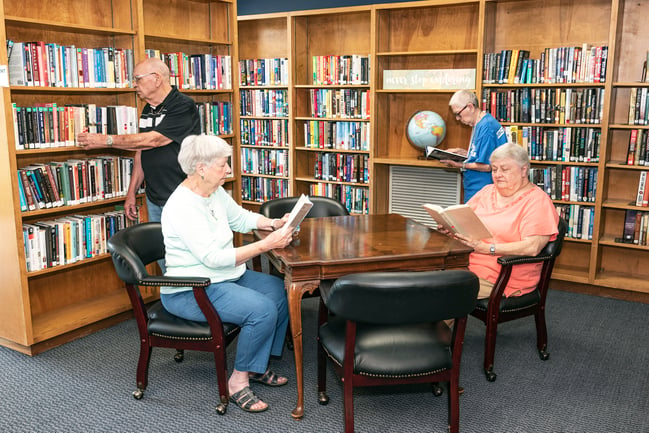 What's in a name? Shakespeare famously posed this question centuries ago, referring to a rose in Romeo and Juliet. Today, we've taken to reducing names we find too long to say or write easily to acronyms, using initials as a type of shorthand. They're certainly more convenient. But although acronyms have become ubiquitous, many people don't actually know what they stand for.
If you don't know what they mean, acronyms aren't convenient, they are confusing. In the senior living and care field, we're just as guilty of using acronyms as those in any other field. But we don't want our seniors and their loved ones to remain in the dark, so we thought it would be informative to explain some of the most common examples. Give yourself extra credit if you already know what these stand for!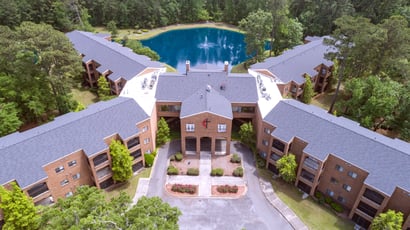 Senior Living Accommodations
AL - Assisted Living
ALF - Assisted Living Facility
ANP - Adult Nurse Practitioner
CCRC - Continuing Care Retirement Community
CNS - Clinical Nurse Specialist
GNP - Gerontological Nurse Practitioner
IL - Independent Living
LTC - Long-Term Care
MC - Memory Care
NH - Nursing Home
RCF - Residential Care Facility
SNF - Skilled Nursing Facility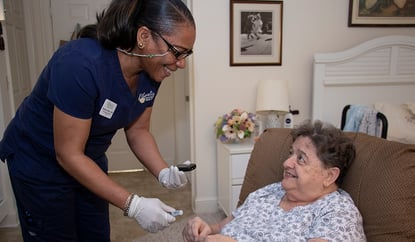 Care Providers
CNA - Certified Nursing Assistant
CNE - Certified Nurse Educator
LPN - Licensed Practical Nurse
LVN - Licensed Vocational Nurse
NP - Nurse Practitioner
OT - Occupational Therapist, Occupational Therapy
PCP - Primary Care Physician (or Provider)
PT - Physical Therapist, Physical Therapy
RN - Registered Nurse
SW - Social Worker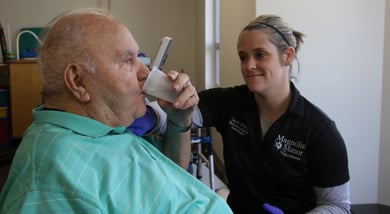 Care-Related
ADL - Activities of Daily Living
ALP - Assisted Living Program
EOAD - Early Onset Alzheimer's Disease
MCI - Mild Cognitive Impairment
QOL - Quality of Life
TBI - Traumatic Brain Injury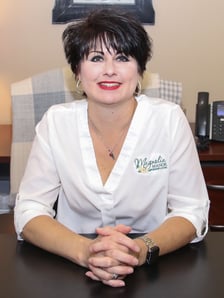 Sources of Assistance
ALFA - Assisted Living Federation of America
CELA - Certified Elder Law Attorney
CMS - Centers for Medicare & Medicaid Services
LTCI - Long-Term Care Insurance
SSA - Social Security Administration
SSDI - Social Security Disability Insurance
SSI - Supplemental Security Income
VA - U.S. Department of Veterans Affairs
Not a Word, But Says a Lot
Here's another kind of visual shorthand you may not be familiar with – (( )). It's not an acronym, but it indicates something we think is very important here at Magnolia Manor as we go about our work and daily living – something we all have missed terribly during the pandemic. This symbol stands for hugs.
And, of course, here at Magnolia Manor, you just might also see MM, an easy way for us to abbreviate our own community name.
Our list of examples could be endless because there is truly no shortage of acronyms. So if you're a logophile at heart – that's someone who loves words -- and you're hungry to learn what more senior living acronyms stand for, check out this link.
We Can Help Clear Up Any Confusion
Don't be confused – and don't hesitate to reach out if you are. Our team of senior living experts here at Magnolia Manor stands ready to assist any time you have a question, whether it's about an acronym or about moving to one of our outstanding communities. You can contact us via email or simply give us a call at 855-540-LIFE (3455).