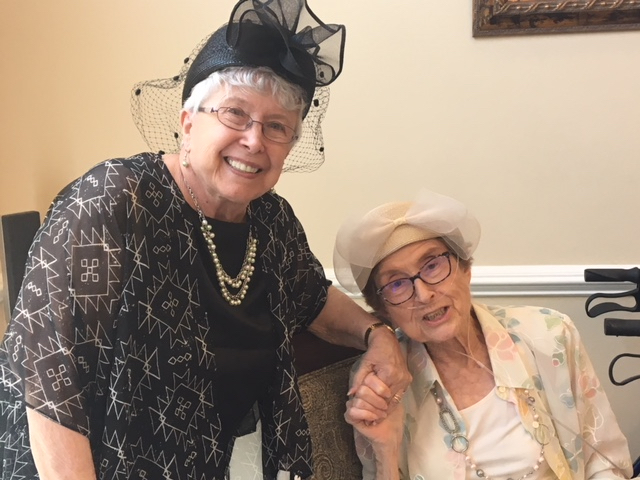 Financial questions are often some of the first asked by prospective residents when making decisions about assisted living communities in Georgia. One very commonly asked financial question we hear at Magnolia Manor is, Does Medicare or Medicaid cover assisted living in Georgia?
The short answer is, unfortunately, "no." Medicare and Medicaid do not cover assisted living expenses for Georgians.
While that answer may understandably cause some initial fear or frustration, rest assured that there are many ways to make assisted living more affordable. Over the past five decades, Magnolia Manor has been "home" to thousands of residents with different financial backgrounds. Many of them have taken one or all of these four steps to help alleviate financial concerns: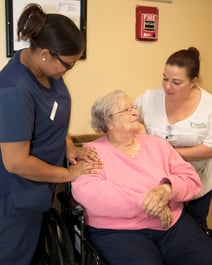 1. Start planning now.
Making the right choice for assisted living in Georgia means doing research and planning ahead. Since you've already been searching for information about Medicare/Medicaid and how to pay for assisted living, you're on the right track!
Choosing an assisted living community is a critical decision that will impact you and your loved ones for many years to come, so doing your due diligence to know the ins and outs of various senior living options is critical. The sooner you start researching and planning, the better. Some communities have waiting lists, so starting now means more flexibility in your choices down the line.
2. Make the best choice the first time.
Moving is stressful and costly. To avoid moving multiple times to find the right fit (and spending thousands of unnecessary dollars), it's important to make the best choice for your assisted living community now.
Among the many residents we've met over the years, we've found that those who are most satisfied with their first choices of assisted living communities made multiple visits. They also asked questions and gathered data about on-call staff, staff-to-resident ratios, nursing availability, discharge policies, and more. Don't be afraid to ask questions - that's what we're here for!

3. Consider different locations.
The cost of living in different areas will vary widely. Although you may believe one city or county is the only choice for you, you might be able to reduce costs by considering senior living options in other areas.
Here at Magnolia Manor, we have eight campuses across southern Georgia, and we appreciate the differences between locations and communities. Exploring different locations can help you assess whether a more affordable area could be a realistic option for you.
Other location factors that can impact price include the age or size of the facility. Remember: it's not the age of the building that determines liveability, the quality of care or the friendliness of staff.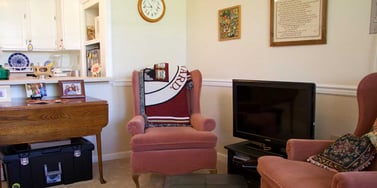 4. Be flexible on room size.
When you're purchasing a house, among other things, the price depends on the location and size. Those same factors can affect the cost of senior living options. We've already discussed how flexibility in location can impact the cost of assisted living, but the size and location of your room can also make a big difference.
While you're visiting assisted living communities in Georgia, be sure to ask about price differences for a room further away from dining options, or between sizes (for example, a studio apartment rather than a 1- or 2-bedroom apartment).
Yes, quality care CAN come at an affordable price.
Here at Magnolia Manor, we are a nonprofit, faith-based community that has been providing exceptional care to residents of all faiths since 1963. We don't focus on buy-in fees and long-term contracts here. You will find an environment that provides a quality lifestyle to meet your needs.
Wherever you are in the search process, we are here to help. Call us at 855-540-LIFE (5433) and our team will be happy to answer your questions.