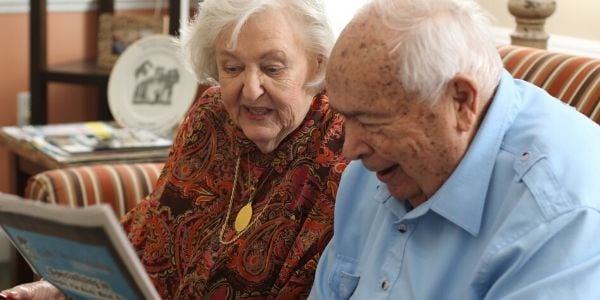 These days we are so enthralled with all the ways we can connect with loved ones electronically, we almost forget about good, old-fashioned postcards and letters. You know – the ones that come in the mail. We rudely refer to it as "snail" mail because it takes a few days (so long!) to arrive. Hardly the split-second communication we've become accustomed to in our impatient world.
Snail mail means so much more to seniors than to the younger generations because "the post" was the primary means of personal communication a few decades ago. We mailed letters and postcards and greeting cards of endless variety, for any and all occasions. Why stop now? Receiving an envelope or package in the mail is exciting for seniors, and all the more special when they know it's from you.
So, keep those cards and letters coming. In fact, send more!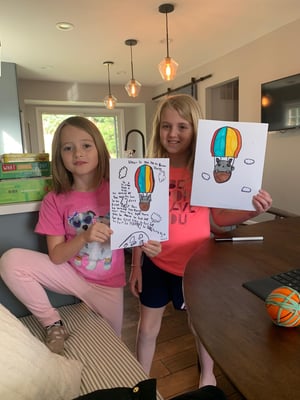 What's So Great about Real Mail?
You can touch it. Keep it close by to read often. Or post it on the wall. Calls, texts, and video get-togethers keep you connected, but real mail feels more personal. More special. Less isolated. And it's not only a blessing to receive snail mail, but it can also feel like a true blessing to create it, whether you do that on your own or make it a family project.
It's a learning experience. Younger children may never have written an actual letter. What a great experience to practice their handwriting and even think about composition. No need to overthink it, though – a simple "Hi, Grandma, I love you" will certainly touch her heart.
What Should You Write About?
Send mail for special occasions such as:
Birthdays
Anniversaries
Mother's or Father's Day
Grandparents Day (coming up on September 13, 2020)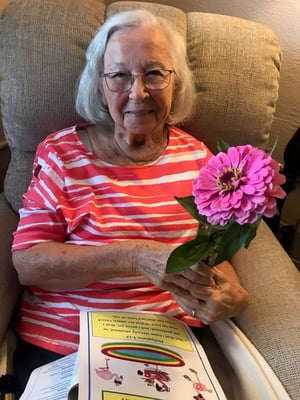 On the other hand, who needs a reason? "Just because" is just perfect. Write about something special that happened today. Or reminisce – remember that day when the dog licked the icing off little sister's birthday cake? Make a list of all the things you love about them.
Enclose a pressed flower from the garden, a drawing made especially for them, a homemade CD with some of their favorite music. Make them laugh by writing your latest favorite joke inside a notecard or sending cards with funny sayings or pictures.
And just a word to you adult children with a parent or two in senior living: when was the last time you wrote them a real letter? In this time of unwilling separation, a handwritten note reminding them how much you love and miss them seems more appropriate than ever, doesn't it?
Get crafty. Make your own cards! Kids of any age can create wonderful things to mail Grandma or Grandpa (or Great-Grandparents) – and so can adults. Go whole-hog and make this pull tab origami envelope card. It's very cool, and even younger kids can manage the folds (perhaps with a little assistance).
The more you send, the more fun you'll have, and the more your beloved senior will enjoy that thrilling tingle of anticipation. Will something come in the mail today? What will it be?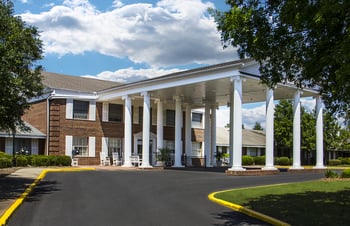 Where to Send Your Senior's Mail
When loved ones reside in a senior living community such as one of our Magnolia Manor campuses, be sure to include the community name in the address. For example:
Grandma Margaret Jones
c/o Magnolia Manor
Here are the mailing addresses for each of our nine campuses:
Americus Campus:
2001 South Lee Street
Americus, GA 31709
Marion County Campus:
349 Geneva Road
Buena Vista, GA 31803
Columbus Campus:
2040 Warm Springs Rd
Columbus, GA 31904
Macon Campus:
200 Pierce Avenue
Macon, GA 31204
Moultrie Campus:
3011 Veterans Parkway
Moultrie, GA 31788
Richmond Hill Campus:
141 Timber Trail
Richmond Hill, GA 31324
St. Marys Campus:
4695 Charlie Smith Sr. Highway
St. Marys, GA 31558
St Simons Island Campus:
2255 Frederica Road
St Simons Island, GA 31522
Midway Campus:
652 North Coastal Hwy.
Midway, GA 31320
How Can We Help?
Magnolia Manor is committed to helping families stay connected as closely as possible despite the limitations of COVID-19. If you have questions or need help, please give us a call at 855-540-LIFE (5433).