It's not easy getting older. Most seniors often face increasing health concerns. Naturally you start to wonder, and perhaps worry, what will happen to you if there comes a point when you cannot handle all of life's challenges on your own. Will you have to relocate away from family, friends, your church community, not to mention your long-time home?
There are many factors to consider regarding senior living communities, but the overall atmosphere is crucial in determining a comfortable, long-term fit. For those with a strong faith, an atmosphere that encourages and supports spiritual growth can be a real blessing.
Seniors often choose Magnolia Manor because they know they can profess their faith openly. They assume, correctly, that we will lean into our faith as we journey together through life. However, our communities welcome residents of all faiths, and every one of our residents has the opportunity to practice their beliefs in their own way.
There are good reasons to choose a senior living community. There is a strong sense of community, which encourages and supports interaction among residents. One of the greatest risks to seniors is isolation, whereas social activities help prevent feelings of loneliness and depression. Social activities can even help reduce the risk of cardiovascular problems and slow progression of Alzheimer's disease. Social connections are important for all of us, but they become even more important as we age; helping us cope with challenges such as illness, loss of a spouse or friends, and our own mortality.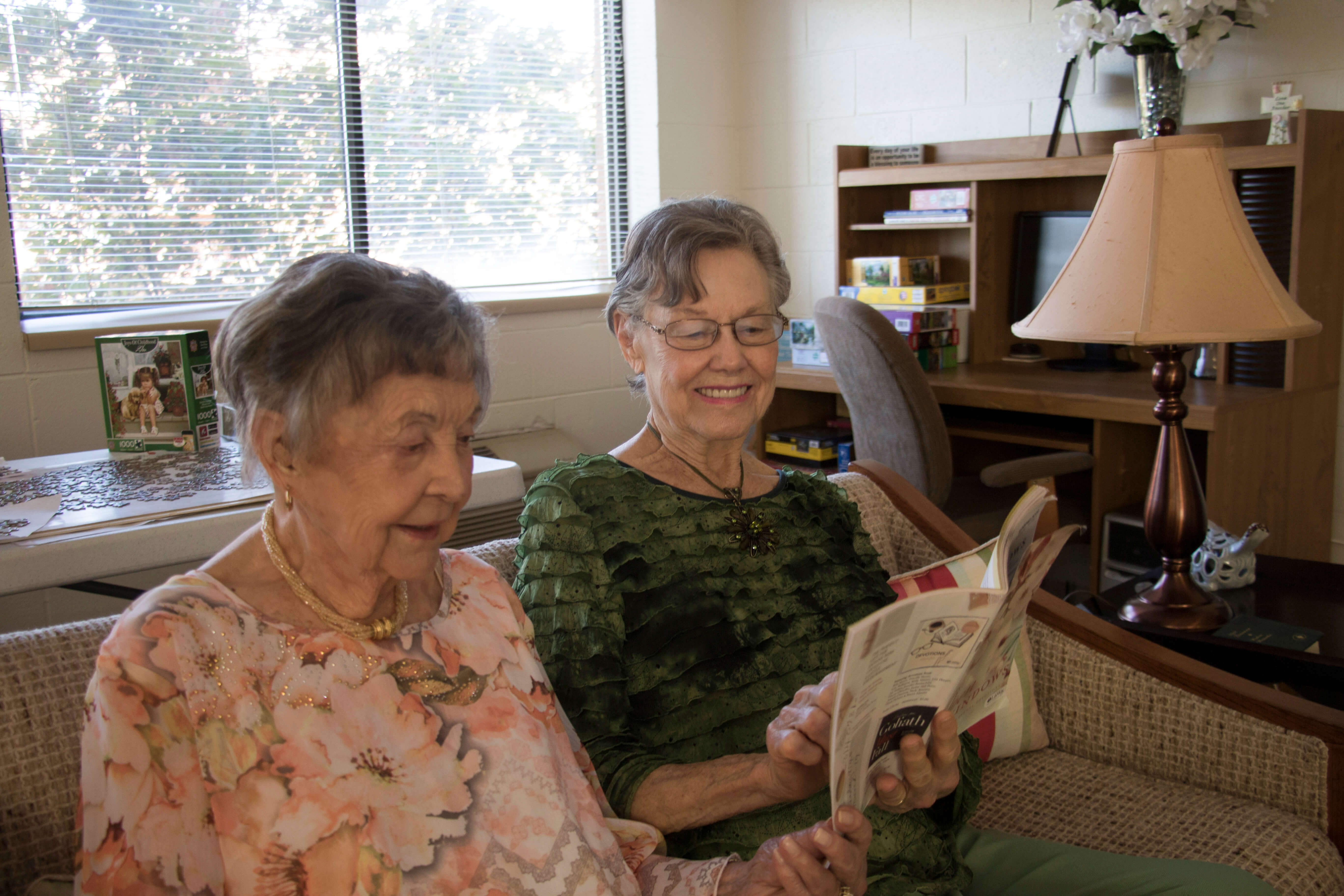 Does faith matter when you're considering a move to a senior living community?
It certainly can. According to the Elder Care Alliance, "A spiritual connection can boost seniors' wellness, especially when their senior living community supports faith practices." Faith groups offer a compelling sense of community, where individuals can worship together or simply pray with a friend.
Some senior communities report that incoming residents who do not practice any particular faith or who claim to be non-spiritual find themselves thriving as they are drawn into the community's welcoming and accepting environment.
That said, more than 90% of older Americans consider themselves to be religious or spiritual, with about half of them attending religious services at least weekly, often more frequently. Other than family, their faith community is their greatest source of social support. Religious beliefs can provide tremendous comfort and support – a framework to cope with change and new challenges and a group of fellow church members who are devoted to helping one another with fellowship, personal assistance, and prayer.
If this sounds like you, a faith-based community may offer an even stronger sense of connection and comfort than a secular community.