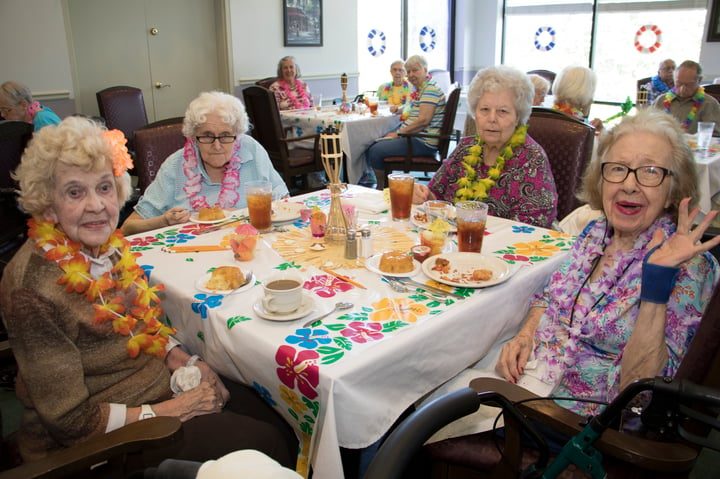 Boost Your Brainpower While Satisfying Your Taste Buds With These 5 Foods
As we age, the decline of physical and mental faculties is inevitable. However, just as doctors and physical therapists work hard to keep seniors' bodies as strong and healthy as possible even in our later years, the mind can also be kept sharper and more active by various means. Aside from finding ways to keep seniors mentally engaged and focused on a daily basis, a big way to keep the brain going strong is to focus on cognitive nutrition--foods that have been shown to improve mental performance and memory.
While maintaining a balanced nutrition is critical, especially for seniors, by emphasizing certain foods in one's diet, you can give yourself an edge in sustaining your cognitive processes much later in life and keep your cherished memories safe and sound. Try to include the following food types in your meal plan more often, so long as they fit within any allergic or other dietary restrictions you might have to plan for.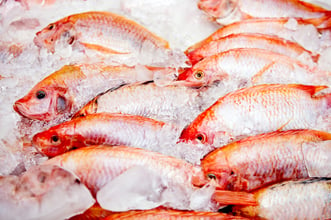 1. Fatty Fish
Many people love seafood, but when you want to enjoy some fish on the platter, go for a fattier pick to enjoy a mental boost along with the deliciousness. Fatty fishes contain Omega-3 oils in abundance, which studies have shown directly contribute to mental performance, helping to improve the actual structure of the brain's neurons. These healthy unsaturated fats have also been linked to lower levels of beta-amyloid in the bloodstream, a protein known for advancing Alzheimer's disease. If you can't eat fish due to allergies or otherwise, consult your doctor or health expert for Omega-3 substitutes.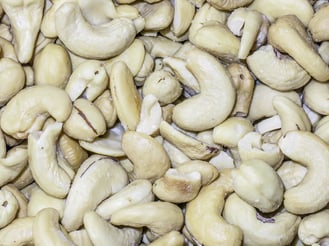 2. Nuts and Seeds
Nuts and seeds provide a double-whammy of healthy proteins and oils, and numerous studies have linked higher nut intake to better mental performance on many levels. Vitamin E is one such element that can reduce oxidative stress and support brain health as one ages, and certain studies have also suggested the vitamin can reduce the risk of Alzheimer's. Sunflower seeds and almonds are two excellent options for packing in the Vitamin E, while walnuts are a great source of Omega-3 fatty acids that not only lower blood pressure but are also potentially helpful for improved mental health.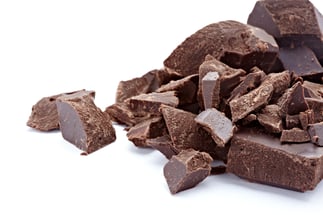 3. Dark Chocolate
How many people have a lifelong affair with chocolate? Fortunately, there's plenty of evidence that dark chocolate contains large amounts of flavonoids and antioxidants that contribute to both long- and short-term memory retention. Beyond its mood-boosting power (which can help seniors enjoy a higher quality of living), dark chocolate also can provide enough caffeine to stimulate higher mental alertness and keep memories fresher. Who needs more excuses to eat more chocolate?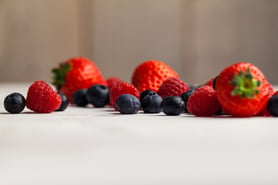 4. Berries
Many berries, especially ones like cherries and blueberries, are chock full of antioxidants that can help prevent high stress levels and neurodegenerative diseases. They also contain anthocyanins and flavonoids, both of which are believed to reduce memory loss and boost overall brain function. The best part is the nutritional benefits can be enjoyed in whatever form you ingest berries, whether fresh, frozen, or dried.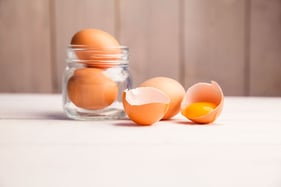 5. Eggs
Eggs contain a handful of different nutrients shown to have mental health benefits, such as folate, B12, and B6. Choline is also found in eggs, which helps with neurotransmitters responsible for mood regulation and memory. Egg yolks are a high-concentration source of choline, while the B vitamins have been studied as ways to slow or prevent cognitive decline in the elderly. Folate is the main compound in folic acid, which has been used to treat people with dementia and also a big part of emotional regulation and memory retention.
Of course, keeping up on your general fruits and veggies is always a good strategy. Whatever you choose to eat, look for foods that contain:
Vitamin E
B Vitamins
Healthy fats and Omega fatty acids
Antioxidants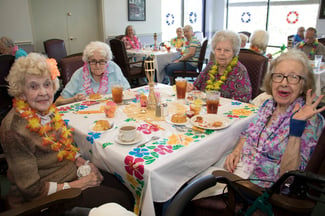 As always, check with your doctor or other health consultants before making any major changes to your diet, especially if you're already on a restricted nutritional plan or any prescription medication. At Magnolia Manor, we can cater to dietary restrictions, allergies, preferences and health needs. Here's a sample menu of what we might cook up for our residents. Keep in mind that menus at each of our nine campuses will differ because we like to cater to the tastes of the local cuisine for that area of the state. The meals we serve at our coastal campuses are very different than what we serve at our campuses in Columbus and Americus.
Come enjoy a free lunch at Magnolia Manor
When you schedule a tour at one of our nine campuses, we include lunch on the agenda so your tastebuds can experience firsthand what we have to offer. Call us at 1-855-540-LIFE (5433) to schedule a visit and tour.