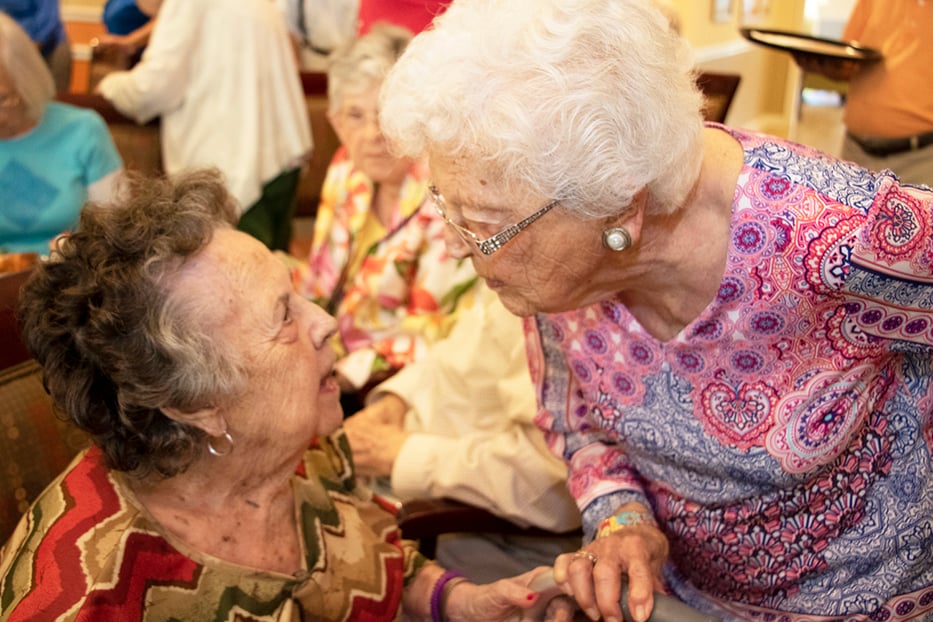 While many of us struggle to find some alone time in our busy lives, many seniors experience a significant amount of time on their own. Rather than providing time away from the hustle and bustle of day-to-day life, significant time alone has a negative impact on seniors.
The latest National Poll on Healthy Aging found that about one third of seniors are lonely -- and the effects on their health are serious. Here are just a few of the health risks associated with chronic loneliness:
Elevated stress hormones. Our bodies are built to recognize stress as a danger, and seniors who are lonely are much more likely to feel stressed. When our bodies respond to stress, it increases the amount of cortisol produced. In the long term, cortisol can dramatically impact health. Chronically-elevated cortisol in seniors (and all of us) can lead to heart disease, diabetes, cancer, and other dangerous afflictions.
Poor nutrition habits. Chronic senior loneliness is tied to poor personal upkeep and in particular, poor nutrition habits. Of course, we all know the ramifications on our health when we eat a poor diet. For seniors, in particular, poor diet and malnutrition can cause or exacerbate a host of health problems.
Lack of exercise. Regular exercise for seniors reduces the risk of falls and staves off dangerous health conditions like heart disease, type 2 diabetes, and more. When seniors suffer from chronic loneliness, they are less apt to get themselves out of the house. They may lack the desire or ability to get out and go for a simple walk, and some seniors may find that exercising without companionship increases their loneliness.
What you can do to combat chronic senior loneliness
If you have noticed some poor health habits among your senior loved ones, or otherwise suspect Mom or Dad is suffering from chronic senior loneliness, there are steps you can take to restore health and happiness, including:
1. Schedule regular visits from family and friends.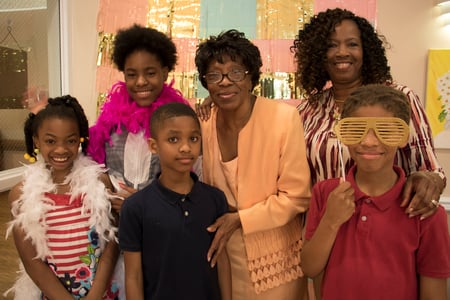 When Mom or Dad is in a state of depression from chronic senior loneliness, your loved one may find it difficult to reach out and try to schedule visits or activities. You can help nudge your loved one in the right direction by proactively scheduling visits and activities with family and friends. Be sure to ask for input from Mom or Dad to schedule activities that are most enjoyable and rewarding for your loved one.
If you live out of town and are unable to make regular visits, consider gifting a smartphone or other video-capable device so that you can "visit" Mom or Dad using FaceTime, Skype, Google Duo or another free video chat tool.
2. Talk to a doctor.
There may be an underlying condition affecting Mom or Dad's emotional state and heightening the effects of chronic senior loneliness. Talk to your loved one's doctor about the symptoms and signs you've noticed so that he or she can speak with Mom or Dad and determine if any medical steps are necessary.
3. Consider a move into a senior living community.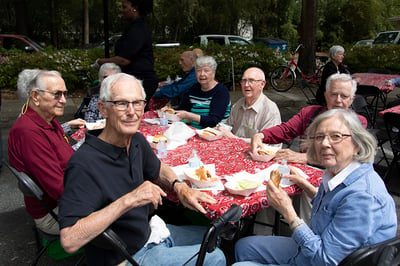 It can be difficult to impossible for some families to provide the one-on-one time and interaction needed to permanently stave off chronic senior loneliness and keep Mom or Dad healthy and happy.
Here at Magnolia Manor, our residents live vibrant, active lives. We are committed to providing for the social, spiritual, physical and mental needs of our residents. From group activities and outings to wellness centers, fitness classes and more, residents in our eight (8) campuses across southern Georgia are cared for and supported to help them enjoy their golden years.
Keep your senior loved one happy and healthy.
Contact us today through our website, or at 1-855-540-LIFE(5543) to learn more about senior living options for your loved one. We are here to help.