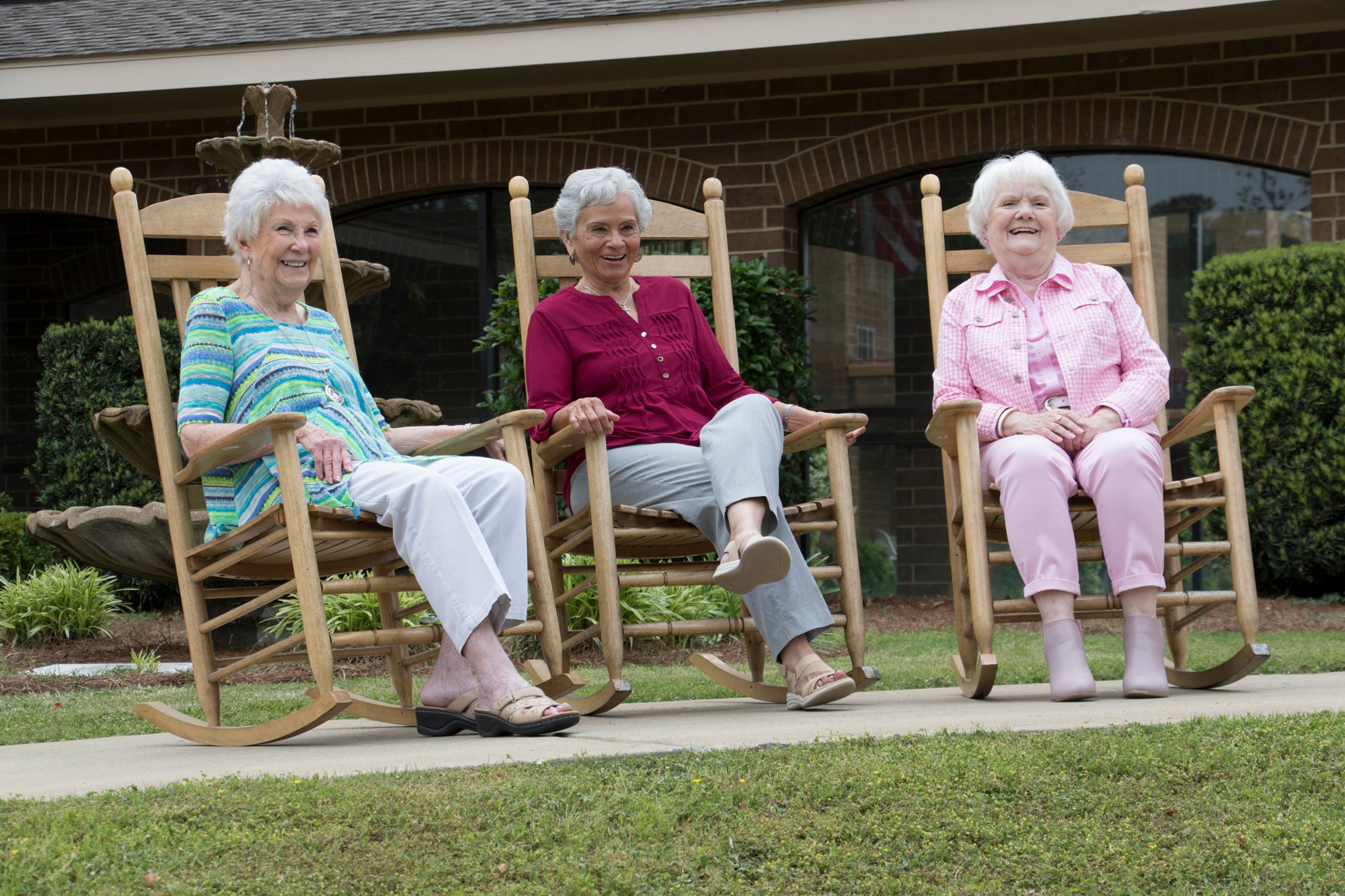 There are so many emotions running through your mind when you prepare to help Mom or Dad move into senior living. While you're processing this important move for your loved one, finding a reputable senior living community is a massive responsibility. Ensuring the highest level of care is your chief priority!
With so much information available online and off, it can be difficult to know what information is truly important when making a decision about senior living communities.
The right information can help you make the best senior living choice for your loved one.
To help you make the best choice, here are six (6) important signs of a reputable (or depending on what information you discover, an untrustworthy) senior living community:
1. Testimonials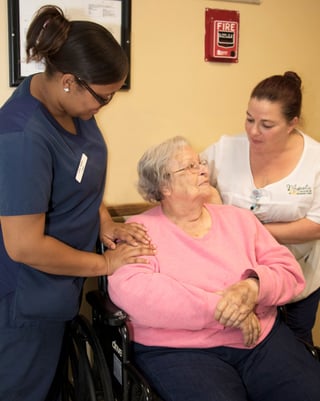 What better way to know how residents and their loved ones feel about a particular community than to read (or even better, see) testimonials? First person testimonials can put your mind at ease when preparing Mom or Dad for senior living.
Videos are our preferred option for testimonials. Hearing the words come straight from the resident's (or caregiver's) mouth is inherently more trustworthy than reading them on paper or a screen.
There are a few places you can typically find testimonials. First, is on senior living community websites. You may also find video testimonials on YouTube or on senior living community social media profiles.
If you're unable to find enough testimonials, or if the testimonials feel too "scripted, don't be afraid to ask a community to provide more options. And if you'd like to go a step further, ask to speak to residents yourself to get real, live testimonials!
2. Years established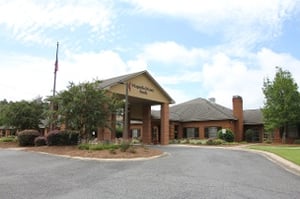 While newer senior living communities aren't inherently bad, there are unfortunately some nefarious businesses that will build poorly-crafted communities and sell them at a premium due to their "newness," then sell the property quickly Whenever considering a very new senior living community, it's especially important to consider these other factors.
Conversely, a well-established senior living community has its roots in the community. It has a history of hundreds (even thousands) of residents over the years. Here at Magnolia Manor, we have been in southern Georgia for over 50 years, so we certainly are proud of the many residents who've graced us over the years!
3. Personal reputations of director and other members of leadership team
This step may be new to some people. It may feel like "snooping." But we're here to tell you that the safety and health of your loved one is priority #1. There is no such thing as snooping - you're putting in your due diligence to protect your loved one!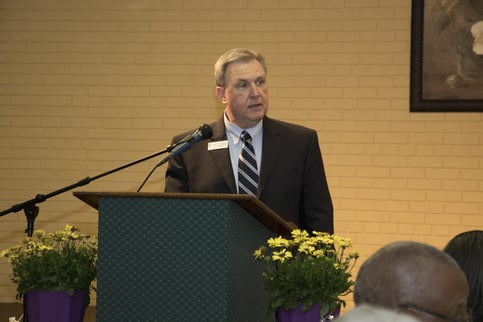 With that being said, some research into the personal reputations of the campus administrator and members of the leadership team can help you gather important details of what life in that community may be like for Mom or Dad.
You should be able to find the names (and possibly even links to their LinkedIn profiles) for senior leadership team members and the campus administrator on a senior living community website. From there, a simple Google search can be helpful (simply type in that person's name, and perhaps the city or location, and see what comes up). You can also find some information on their LinkedIn profiles (if there isn't a link on the website, just visit LinkedIn and search for their name to get details on their past and background, and potentially read any recommendations from past or present colleagues).
You may want to send messages or reach out to individuals who were past colleagues to ask about this person's character or compassion toward residents. You can also gather more direct information, such as length of time in the senior living industry, certifications, education and more.
4. Elder abuse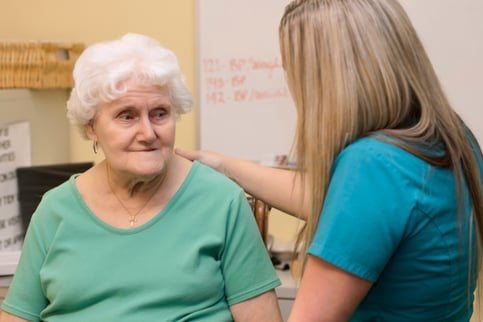 While we don't want to frighten you, elder abuse is a very real problem and concern in some disreputable senior living communities. It is prudent to search for elder abuse claims and/or lawsuits of any senior living community you are considering for a loved one.
A simple Google search for "elder abuse" and the senior living community name should bring up any examples for you to consider.
If you find examples of elder abuse, do not be afraid to discuss them with senior living communities. In many instances, communities swiftly address issues, terminate guilty employees and put processes into place to minimize such terrible events from happening again in the future. Don't be afraid to bring up difficult topics -- remember, this is your loved one! Reputable senior living communities should be prepared and willing to talk about these concerns with you.
5. Reputation of brand
We've examined some of the smaller details you can and should explore when considering senior living communities for Mom or Dad. But the general brand reputation is also worthy of your consideration.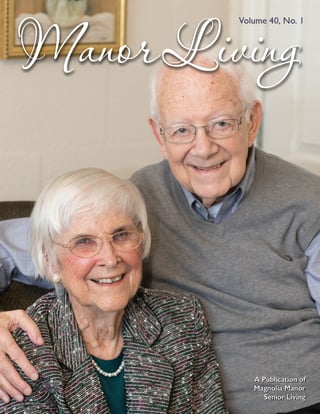 "Brands" are those big names we know and respect over the course of our lives. Brands like Kleenex, Band-Aid, Chevrolet, and others. When companies treat their customers and employees well over a period of time, they tend to build strong brands.
Previously, a strong brand reputation could be assumed through strength of revenue and word of mouth. Today, brand reputation is fairly easy for most of us to spot through a Google search.
Sites like Google, Facebook and Yelp all allow visitors to provide ratings and reviews of just about any company. To get a feeling for the brand reputation of a senior living community, visit these sites and read some of the reviews (as many as you can). And remember: the internet allows some people to say things they would never say to a person's face, so don't be alarmed if you find some negative reviews. Keep reading for an overall impression of the organization.
6. Do staff members have their own family members there as residents?
The ultimate sign of a trustworthy senior living community is when employees have their own family members as residents! If employees believe that their senior living community is the best place for Mom or Dad, that is a pretty strong badge of confidence for your loved one.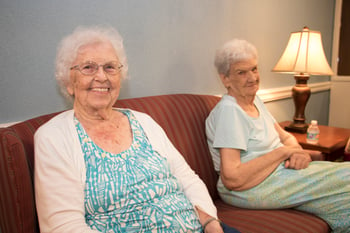 In the early stages of visits and conversations with senior living communities, be direct and ask whether any residents are related to employees. Here at Magnolia Manor, for example, the mother-in-law of our Senior VP for Communications, Steve Vinson, happily resides at our Americus campus. Similarly, Richmond Hill Administrator Mike Battle's mother resides on his campus.
We love sharing stories about our residents and their connections to employees! The best senior living choice for your Mom or Dad should be equally willing to do the same.
We are proud to be an honest, caring and compassionate senior living community for our residents.
Here at Magnolia Manor, we are extremely forthcoming and candid with prospective residents and their families. We want them to make the best choice for their families, and provide as much information as possible to help with that decision. We are most thrilled to welcome you or your loved one to any of our eight (8) campuses across southern Georgia. We provide an environment where older adults truly enjoy a quality lifestyle that meets their social, spiritual, physical and mental needs in a caring atmosphere. Call us at 855-540-LIFE (5433) to speak with a member of our team and learn more about how we can help you and your loved one!