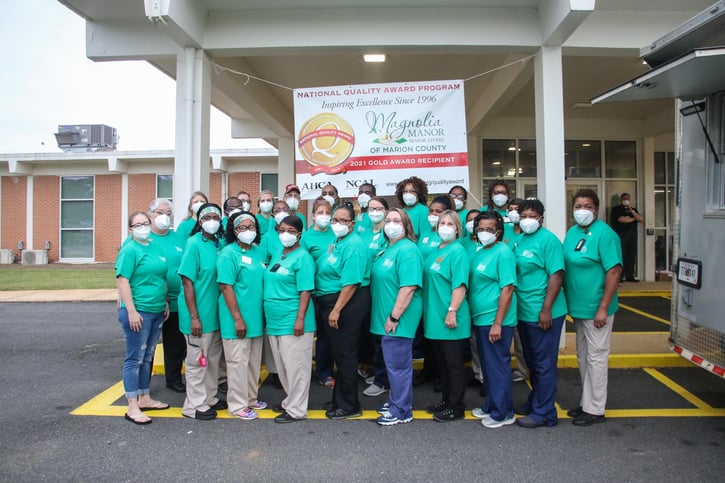 When we say Magnolia Manor of Marion County is an award-winning senior living community, we aren't just making that up. We are bursting with pride to announce that our Buena Vista campus is one of just two long term care organizations in the entire country to win the 2021 National Gold - Excellence in Quality Award.
This prestigious honor is given by the American Health Care Association and the National Center for Assisted Living (AHCA/NCAL) to organizations "considered the best of the best in the profession." Some of our team members have just returned from attending the award ceremony, which was held October 12th in Maryland.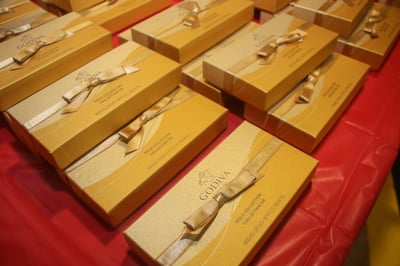 8 Awards in 8 Years
Gold is the final step in the AHCA/NCAL National Quality Program, a three-step process that is long and very intense. For us, it began back in 2012. Since then, our Buena Vista team received eight awards:
2012 AHCA Bronze Quality Award
2016 GA Quality Award for Antipsychotic Medication Reduction
2017 AHCA Silver Quality Award
2017 Quality Initiative Recognition
2017 GA Quality Award for Pain Reduction
2018 NRC Top 10% Resident/Family Satisfaction
2019 GA Quality Award for Improving Staff Retention
2020 AHCA Tier 4 Recognition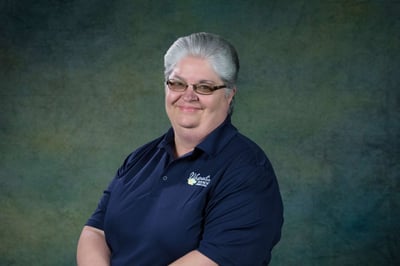 The Bronze award recognizes that you have started your path to excellence and requires that you can show some success in a performance improvement. The Silver award requires demonstrable performance improvement in several areas and also that you have well-defined processes that drive your path to improvement.
The Gold is multi-level. You must be able to show that you have well-defined processes and you can make improvements in many areas (not just clinical). And you must be able to demonstrate that all levels of the organization are doing what you say you are doing in the application. At the Gold level, the AHCA/NCAL doesn't just accept what you say in the application, they visit the facility (albeit virtually this year) with a team of certified examiners to ensure you are Gold-award-worthy.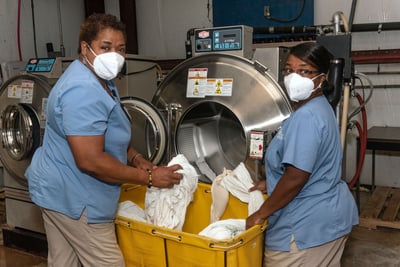 Magnolia Manor Staff Are Always Up for a Good Challenge
One of the challenges we faced was understanding the Malcolm-Baldridge quality and continuous improvement criteria, which are very technical, so we could respond accordingly. Another was trying to find comparative data. You have to show that you perform better than other facilities across the state and nation, but it is hard to find information in some required focus areas.
The third big issue this year has been the COVID-19 pandemic. Trying to stay focused on our path of excellence while dealing with the unknown has been very challenging. As with all healthcare workers, this has been the most challenging year and a half of our careers.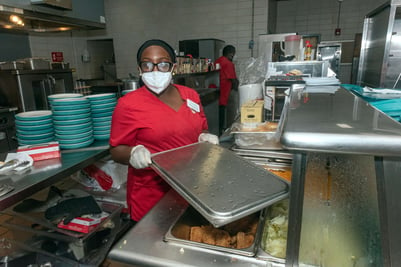 However, our team is a group of hard-working, dedicated people that embody Magnolia Manor values of creative change, constant improvement, and integrity through excellence. They keep going even in the face of adversity and they're competitive. They don't like to lose. When we didn't achieve Gold the last 2 years, it simply spurred us forward to keep improving. Winning was a team effort, and it took all of us to make it happen.
We set our goals through our strategic planning processes, used our performance improvement processes to follow the road to success, and created a culture where creative change and constant improvement can thrive. It's been a lot of work, but it's worth it because the results benefit our residents – the reason we're here.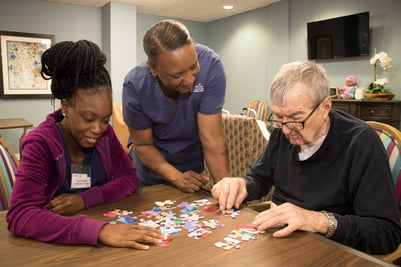 What's Next?
This award has re-energized our desire to keep improving quality of care and quality of life for our residents. That's embedded in us and our culture, and we will continue to do this. We constantly look for ways to improve processes and help improve staff retention on this journey as well. And while we have seen increased staff turnover because of the pandemic, we continue to look for little things to make our days better and improve our work environment. This is how we embody our mission, vision, and values.
No Rest for the Dedicated
Our Gold award is "good" for five years, then we will re-apply. Meanwhile, we want to ensure we do all the right things to remain Gold-award-worthy. We have to continue to deal with this pandemic and fight our way back to "normal."
But now the whole nation knows how great our facility is, and we are thrilled about that. We feel very honored and so blessed to receive this extremely hard-to-win award. It certainly feels like the culmination of many years of hard work.
If you want to learn more about our Buena Vista campus or one of our other eight senior living communities in south Georgia, give us a call at 855-540-LIFE (5433) or contact us online.