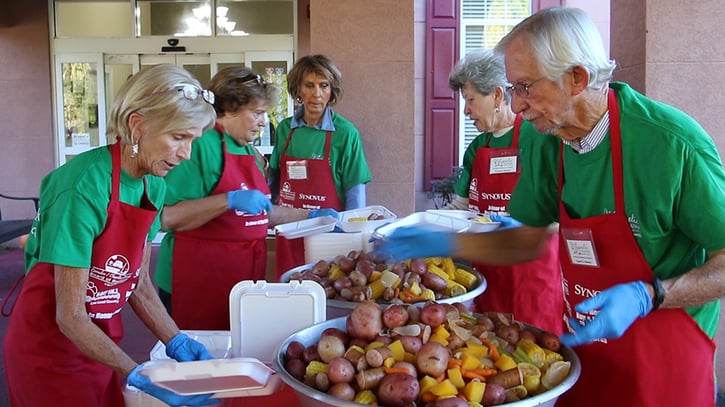 Some people are thrilled to call it quits when their "working years" are over. Retirement – finally! This is your chance to spend the days doing whatever you want, on whatever schedule suits you. But that's not the case for everyone. If you really love your job, you may choose to stay with it longer; something that wasn't an option to past generations who were forced to retire at age 65.
Or, you can have it both ways -- retire from your formal job and still keep working within the community. You can volunteer to use your professional skills or work experience to assist others in your chosen field, or you can take steps in some entirely different direction.
Magnolia Manor Residents Exemplify Community Volunteerism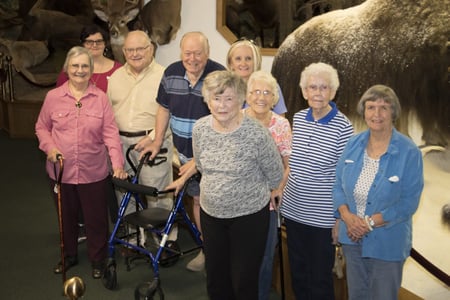 Our independent living residents are active folks, always looking to make new friends and make a difference by helping others. Most of them are able to drive, so they can get out to volunteer in the community whenever they like. They work at local food banks, at churches in their community, they help with blood drives, and all manner of other jobs.
Diverse as our independent residents are, we do count many retired teachers among them. And some of the towns where our campuses are located have retired teachers associations – just the thing to keep teachers teaching, if they want. Some of our residents stay busy teaching children to read. Some teach English to recent immigrants.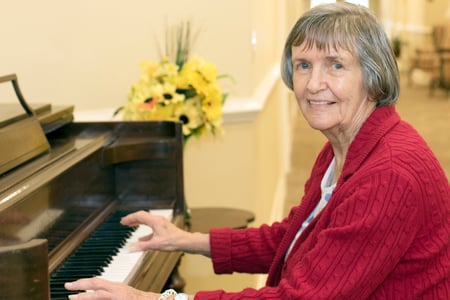 The communities that surround our campuses also offer a wealth of additional opportunities. Residents might choose to join a local theatre group such as the Island Players Theatre in St. Simons Island. Some may decide to become a docent at a gallery or museum. If you're a veteran living in Columbus, you have several military-related museums to choose from.
While our Assisted Living residents typically stick closer to home, that doesn't keep them from performing acts of kindness for others. They love to give as well as receive, so every day we see them checking in on neighbors for a visit or reaching out with a helping hand when needed.
Straight from the Heart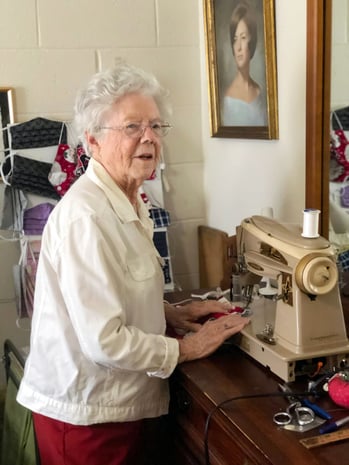 Volunteering is a reward in itself. Today's seniors were raised at home and within their church to give back to their communities. It's a kind and generous thing to do. It allows you to get out and interact with more people. It connects you with the community beyond your Magnolia Manor campus. It enables you to continue using your well-honed skills and share them with others.
Volunteering makes you feel good -- useful and productive.
At our Americus campus, we have an especially active group of knitters, crocheters and quilters. Those who knit and crochet perform an unusual but very special service -- making tiny caps and dresses for stillborn babies in the hospital. Sadly, there were more than 100 just last year. And the quilters? They gift fellow residents each holiday season with hand-made bibs.
"The residents love them," laughs Kathy Freeman, Activities Director at Magnolia Manor Americus. "As we get older, we all get a little messier."
Live the Carefree, Caring Life
Just because you officially retire doesn't mean you lose your purpose in life. Or that you can't reinvent yourself to take on a new type of work. With our faith-based foundation and dedication to serving each resident in mind, body and spirit, Magnolia Manor naturally fosters a continuing sense of connection. Residents working in the community is just one example. To learn more about how you can thrive in retirement, contact us at 1-855-540-LIFE.