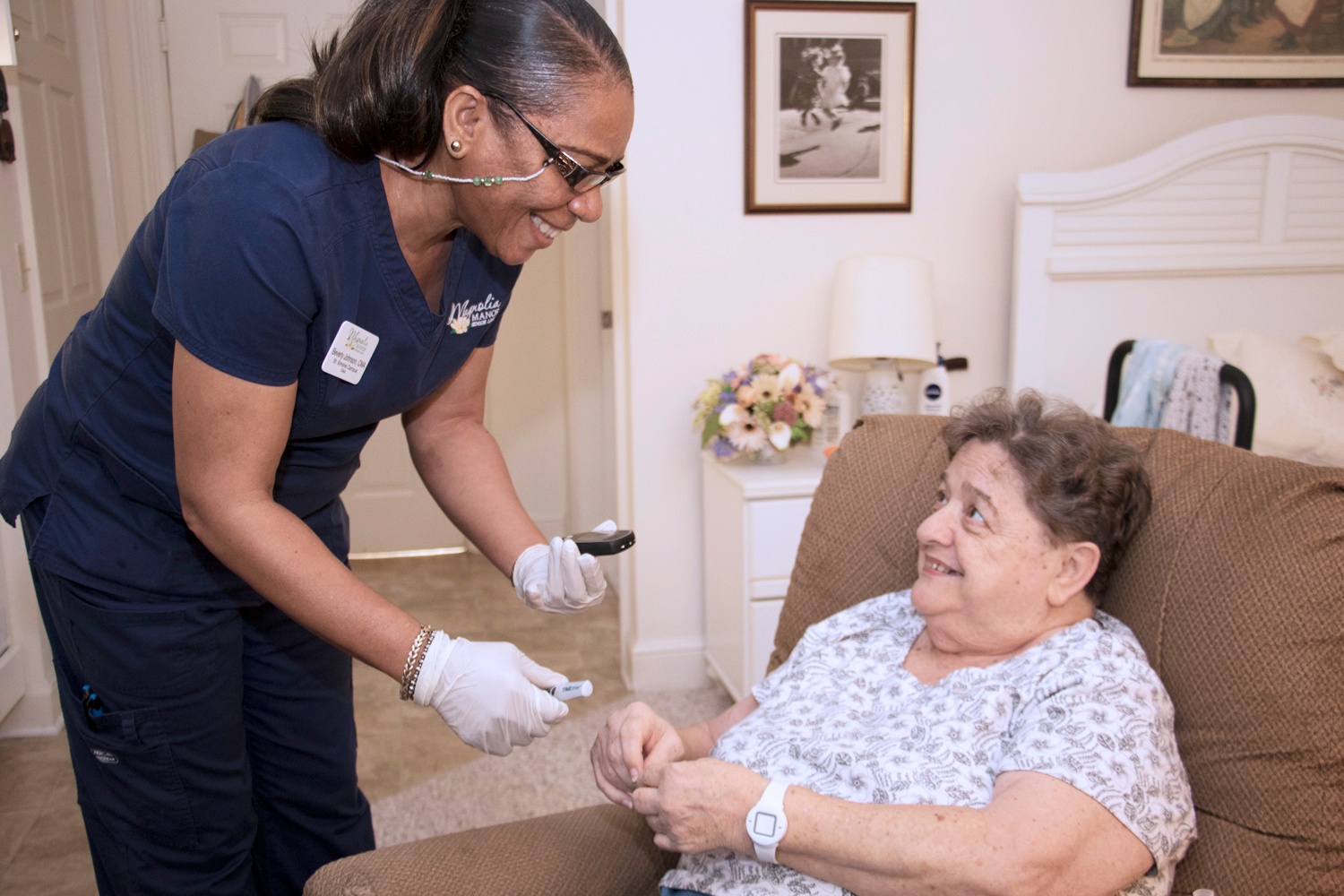 As children we see our parents as superheroes who can do anything. But as we (and they) get older, we realize that our parents are, in fact, human. Along with that realization can come some difficult decisions.
Moving Mom or Dad into assisted living is a decision that is fraught with emotional and practical considerations. Knowing when the time is right to make that call is chief among them.
Keep an eye out for these signs it may be time for Mom or Dad to move into an assisted living community.
While you know your parent best, these six signs may indicate it's time for a move into assisted living:
1. They're showing physical changes.
If Mom has always been meticulous about her hair and makeup and suddenly looks a bit unkempt, it could be a sign that she's overwhelmed at home. Similarly, sudden weight loss could mean that she's not getting proper nutrition, is having difficulties cooking or is otherwise struggling to balance shopping, cooking and eating three square meals a day. Weight gain may be a sign of a medical problem, or it could mean your Dad is depressed.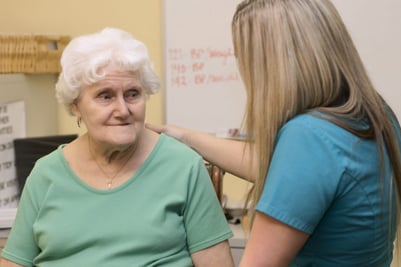 2. Poor recovery or an ongoing health condition.
There are many chronic conditions that progress over time, with an inevitable need for additional care that can be provided by an assisted living community. Even common illnesses can be a sign. Have you noticed that Dad took longer to recover from a recent virus or that he took a cold or flu especially hard? It can indicate that additional care is needed if Mom has begun to let things like housekeeping or laundry go, neglected to schedule or keep a doctor's appointment, or if simple cold and flu viruses progressed to something worse (like pneumonia or bronchitis).
3. A recent accident or near-accident.
Accidents happen to many people in and outside the home, but when they happen to our parents as they get older, even minor accidents can have tragic consequences. Dropping a hot plate or pan, getting into a fender bender or taking a fall are just some of the accidents that can be a sign that assisted living is the right fit for Mom.
4. The house and yard aren't well maintained.
More signs of being overwhelmed at home offer clues that it's time for Mom to move into assisted living. Cobwebs, excessive dust, and mold in the bathroom are some highly visible indoor indicators. Outside, an overgrowth of weeds, a lawn that hasn't been mowed recently or gardening and other tools consistently left out can also signify trouble keeping up with the demands of living at home.
5. Mail is piling up.
You may notice piles of mail when Mom or Dad starts to become stressed by reading, paying and filing bills.While they may become a tripping hazard, piles of mail may also indicate that important bills aren't being paid or are being paid late.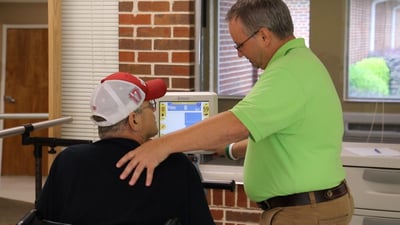 6. You (or another caregiver) are maxed out.
If you've been reading this list and recognize that many of these things are being taken care of properly -- but by you -- it may be a sign that you are maxed out. Being a caregiver can be physically and emotionally exhausting, and while you may have been able to take on more responsibility initially to keep your parents at home, there often comes a time when you are simply at your limit.
It is okay to feel this way - we are all only human! Chances are, Mom has noticed the added stress you've taken on and is worried about you too. When you've reached the point it is difficult to sustain caring for Mom while caring for yourself, and perhaps even your own family, making the move to assisted living may be best for everyone.
Magnolia Manor is here to help.
We have nine campuses across southern Georgia with a caring staff that takes care of the details. We're dedicated to providing Mom with a quality lifestyle that meets her physical, spiritual, social and mental needs. Call us at 855-540-LIFE (5433) and a member of our team will be happy to answer any questions or schedule a tour.