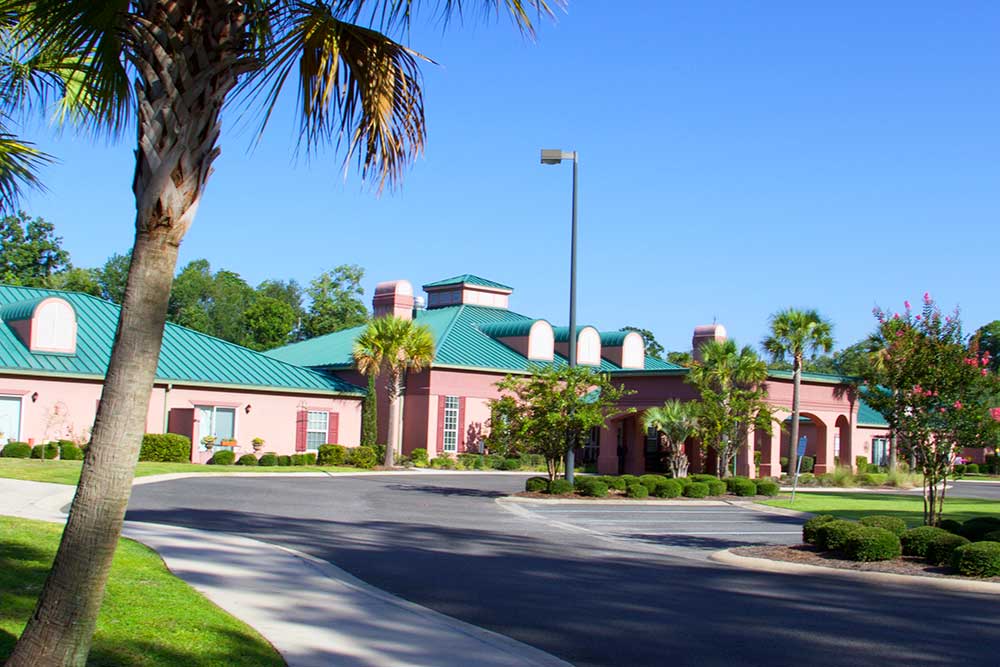 This time of year, depending on where you live, can be brutal. Snow, frigid temperatures, and icy conditions are not only a nuisance - they are potentially risky. This is especially true for seniors.
Here at Magnolia Manor, we have a very simple solution for seniors who are struggling to get through the rough winters:
Move to Georgia and join our thriving Magnolia Manor communities!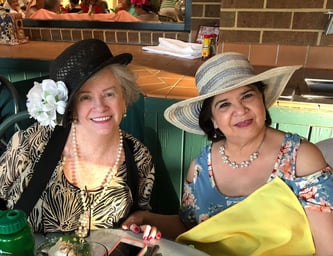 Quite simply, the best way for seniors to avoid the snow, ice, and cold of winter in many parts of the country is to get away from them altogether! One of the many great things about our country is that we have a range of climates available -- all we have to do is pack up and move.
Perhaps most famously, a move from harsh winter conditions has affected Steve Vinson, our Senior Vice President of Communications. Shortly after an ice storm trapped Steve's mother-in-law in her home without power for over a week, she decided it was time to move away from rough winters. When Steve joined the Magnolia Manor family, his mother-in-law decided to follow Steve and his family here to Georgia. Several years later, she is still a thriving, active resident of our Magnolia Manor community.
Winters -- and senior years -- are better at Magnolia Manor.
There is so much to be gained when you relocate to Georgia and join us at Magnolia Manor. Here are just a few of the reasons our relocated residents love it here: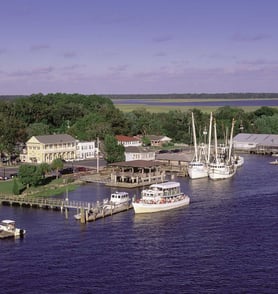 1. The weather is beautiful!
Although we've mentioned it a few times, the weather really is incredible here in southern Georgia. The average winter high temperatures here vary between 60 and 70 from December through March -- a far cry from the subfreezing temperatures found in other parts of the country! Most notably, we average a whopping 0 inches of snow per year.
2. You get to experience southern hospitality every day.
Southern hospitality is a very real part of our culture here in southern Georgia, and particularly here at Magnolia Manor. When you move into one of our communities, you become family (and your family becomes part of our extended family)! Rest assured you will be treated well by members of our team, from top to bottom. This article from Southern Living describes Southern hospitality quite well, but here are several elements in particular that you're sure to notice once you join us here at Magnolia Manor:
Politeness. Being polite is a lost art in some places, it seems. But certainly not at Magnolia Manor!
Southern cooking. Our communities proudly create meals that will tantalize your taste buds while simultaneously providing you with balanced nutrition.
Helpfulness. Here in the South, we are proud to offer help where needed, whenever it's needed. That is especially true here at Magnolia Manor, where we strive to provide much of what our residents need, every day.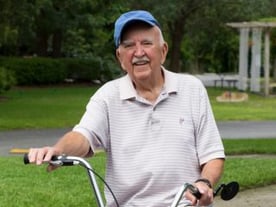 3. Less hustle and bustle.
In some areas, it seems like everyone is always in a hurry, doesn't it? Here in southern Georgia, we like to take things at a slower pace (while still getting everything done!). Our Magnolia Manor campuses are located in quieter, smaller communities. They have all the amenities you could need, without the stress and hectic pace of a metropolis.
Ready to escape winter and enjoy senior living in southern Georgia?
At Magnolia Manor, our eight campuses across southern Georgia are proud to provide an environment that meets the social, spiritual, physical and mental needs of our residents -- without the cold weather and snow! Call us at 855-540-LIFE(5433) to speak with a member of our team.