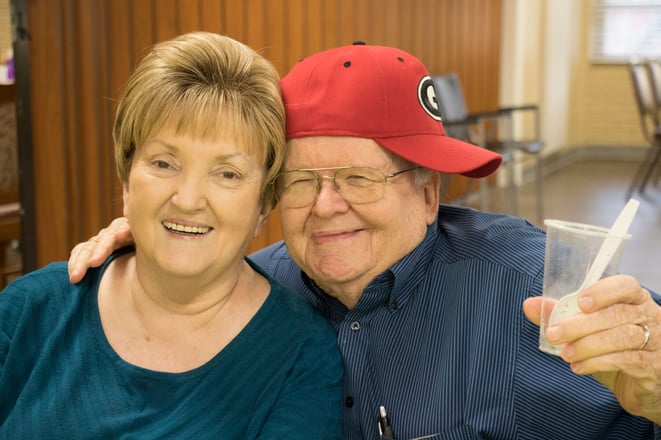 As couples get older, it is likely that at least one spouse will eventually require assistance with certain tasks. The healthier spouse may step in to help, but what happens when the burden becomes too great? Or what happens when both spouses need assistance? Couples often fear (and, therefore, ignore) the possibility of assisted living, worrying that they will be separated. But that doesn't have to be the case.
Assisted living is for couples as well as singles. Even if only one needs assistance.
Benefits of Moving Together
Moving as a couple to an assisted living community benefits both partners. Most obviously, neither spouse loses their primary source of emotional support and companionship. The change feels easier for the spouse who needs more care because it is least disruptive. And the move eases the load for the care-giving spouse. If both need assistance, each can get the amount and type of help they require, from a friendly, caring professional.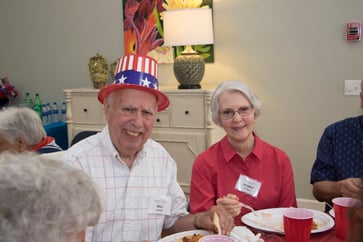 Moving to assisted living enables both spouses to retain as much independence and normalcy as possible, ensuring each person enjoys the best possible quality of life. Experts believe that moving into assisted living together enables senior couples to remain healthier and happier longer.
Of course, that depends on the quality of experiences available within the assisted living community, as well as the quality of care. At Magnolia Manor, we emphasize "living" at all of our senior communities. We know that couples want to live together, but they don't want to live in a vacuum. They want access to a wide range of amenities and opportunities to remain engaged mentally and physically. As a faith-based, non-profit organization, we ensure our residents of all faiths are also surrounded with opportunities that uplift and feed their spirit.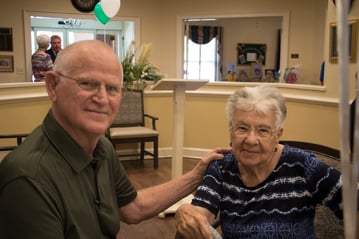 We offer various types of assisted living accommodations at six of our campuses – Columbus, Macon, Moultrie, Richmond Hill, St. Marys, and St. Simons Island. Our Americus community offers personal care services to mostly-independent residents. Personal care is similar to assisted living services in some ways, but is more limited.
What happens when one spouse needs more or different care?
Couples living together in an assisted living community continue to age, of course. At some point, one spouse may develop Alzheimer's or another type of dementia, requiring supervised care in a more secure setting. Or one spouse may have a fall or stroke that results in the need for skilled nursing care, either temporarily or long term. Living together in assisted living is no longer an option.
These scenarios are common. This is why advance planning is so important. By choosing an assisted living community that offers a full spectrum of care options, transitioning one spouse to more advanced care will be least disruptive for both. One can stay in assisted living, and the other can move as needed, perhaps even within the same community. For example, our Columbus community accommodates both assisted living and memory care residents. We also offer memory care at Americus.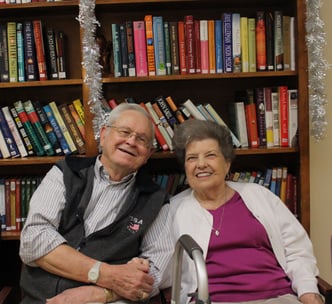 As with any prospective move to assisted living, the best plan is early research and visiting potential communities. Some of the most popular senior communities have waiting lists. So in the event of an unexpected need to move into assisted living, the first choice may not be available. Getting on the waiting list can alleviate worry and help ensure that a couple can stay together when it's time to move.
Learn more about carefree assisted living at Magnolia Manor
Every Magnolia Manor campus is unique, but each of the six that include assisted living options offers a wealth of opportunities for couples to live a full life, together and individually. We'd love to show you around so you can see for yourself. Call us any time at 1-855-540-LIFE (5433) to schedule a tour.