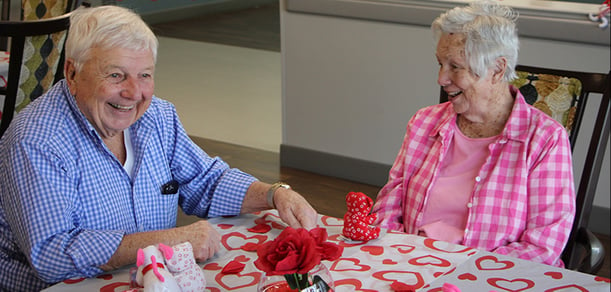 February is the month of love, and it is also American Heart Month. It's the perfect time to remind ourselves that treating our heart with love can help us lead a healthier, happier, longer life. That starts with the foods we eat. Good nutrition, regular exercise, and maintaining a stable, healthy weight are key to heart health.
If you reside in Assisted Living or another area within one of our Magnolia Manor communities (other than Independent Living), we have your back because we do the cooking for you. Our talented professional chefs not only know what's good for you, they know how to make it irresistibly tasty and plate it up so you can't wait to dive in.
But whether or not you're cooking for yourself, let's make sure you aren't sabotaging your good heart health with snacks or behaviors that add up to risky business.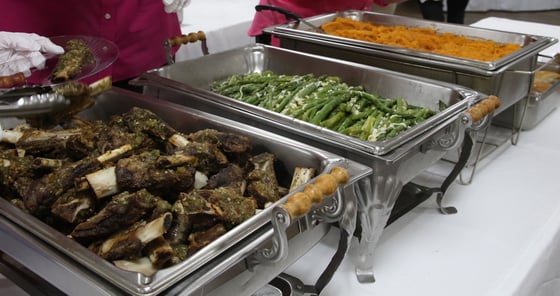 What to Avoid
We all know that some foods (or ingredients) are bad for us. Things that are high in fat, calories, sugar, or salt not only increase risk of cardiovascular disease, they increase risk of developing diabetes or high blood pressure that can cause a stroke. So, you have multiple highly motivating reasons to eat healthier.
It's not always easy, though, because some heart-unfriendly foods can sneak up on you:
Processed foods usually contain lots of salt and even sugars you wouldn't suspect. This includes a wide range of favorites from canned soups and vegetables to cereal, frozen and packaged snack foods.
Carbohydrates in bread and crackers, not just cakes and cookies, are as risky as fat according to some nutritionists.
Protein. Yes, heart health experts say most Americans eat too much protein, usually at the expense of other more beneficial foods such as fruits, veggies, and fiber-rich whole grains. The problem is that most meats are high in fat, too.
Coconut oil (a great moisturizer for skin and hair, say experts, but far too much fat for eating).
If you aren't sure, read the label to see how much sugar, fat, calories, and carbs are in that product before you buy or eat it.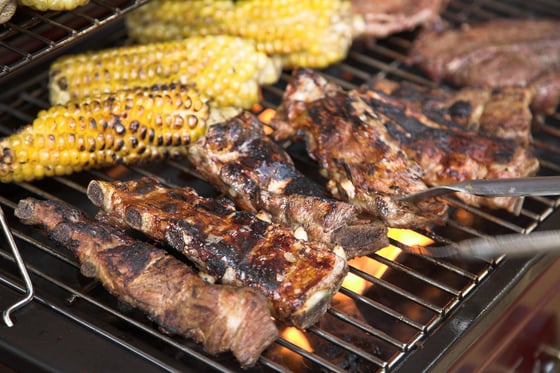 No Need to Torture Yourself!
Dr. Sharonne Hayes is professor of cardiovascular medicine and founder of the Women's Heart Clinic at the Mayo Clinic. She says, "There isn't a food that will save your life … And there isn't one that's going to kill you. It is about balance."
She's right. Why focus on what you "can't have" when there are so many delicious, tempting foods that are overtly good for your heart – and the rest of your body! A few easy changes can do a lot to improve your health:
Drink coffee or tea without milk or sugar (especially non-dairy creamer), or use healthier alternatives
Use spices other than salt to create tasty dishes, and never add salt at the table.
Snack on fresh fruits or carrots.
Choose low-sodium canned and packaged foods, which are increasingly common.
Choose plant proteins more often than meat or cheese – lentils, beans, chickpeas, raw or dry-roasted almonds or peanuts.
When you make heart-healthy choices most of the time, you can allow yourself the occasional treat. A small serving of bacon or sausage. Some potato chips. A candy bar. An after-dinner dessert.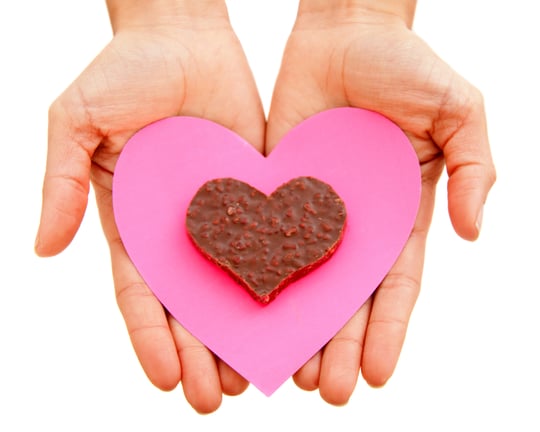 So, Go ahead and Savor that Valentine's Chocolate!
In small amounts, that is. Like many other popular treats, chocolate can definitely increase your risk of heart disease because it's high in calories and fat. Happily, however, studies show that chocolate is also high in beneficial antioxidants, and it may help reduce cholesterol levels as well as risk of memory loss. Dark chocolate can even brighten your mood.
Happy Valentine's Day indeed.
Healthy Senior Living at Magnolia Manor
The health & overall well-being of our residents is our top priority. Proper nutrition is no exception. The chefs at our senior living communities enjoy preparing a variety of healthy, delicious meals for our residents. If you'd like to learn more about Senior Living at Magnolia Manor, feel free to contact us at 855-540-5433.