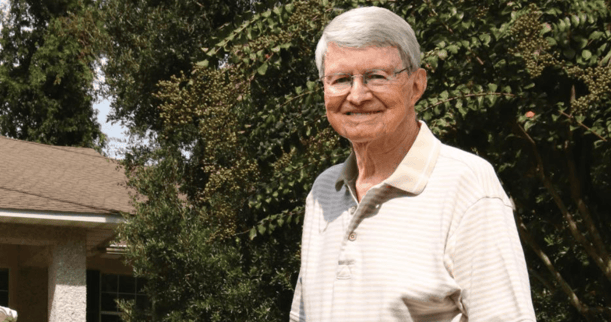 Manor Living magazine. Informative? Yes. Interesting? Oh, yeah! In fact, you might say it's a real page-turner. That's because Magnolia Manor is all about living life, in the best, most carefree way you can. Even if you live or work at one of our Magnolia Manor campuses, it's hard to keep up with all the action because our communities are such busy places.
With nine campuses throughout Georgia, there is nine times the action. So we publish Manor Living magazine quarterly to help our residents, staff, families, and friends stay tuned to what's new. Reading the magazine is also a great way for potential new residents to get a feel for our way of life.
Let's turn a few pages in the latest issue to get a glimpse of what's happening around Magnolia Manor.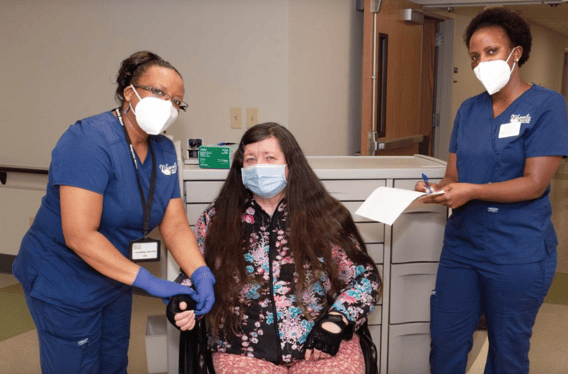 Sisters, Sisters
On page 4 we meet CNAs Catherine Kinuthia and Beatrice Njau. We can't see their smiles behind their COVID masks, but we can see the smiles in their eyes. What's so unusual about these sisters? Well, they both work at Magnolia Manor of Midway, serving residents in skilled nursing. But these ladies moved to the US all the way from Nairobi, Kenya in 2009. You can read their story in our magazine, but don't you wish they were your nurses, so you could hear more about their journey from Africa to America?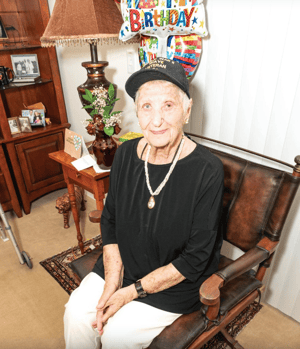 Centenarian
On page 9, we meet St. Marys resident Sandra Ryysyläinen, who has hit the 100-year mark. Happy birthday, indeed! Somewhat like Rosie the Riveter, Sandra installed helicopter parts during World War II. Unlike Rosie, Sandra joined up, becoming an Aviation Machinist in the Navy and working in the control tower at Daytona Beach, where she was stationed. She met the love of her life and, well, you'll have to read the rest of her story for yourself.
Faith Matters
On page 13 we check in with Dr. John Walker, Magnolia Manor's VP of Spiritual Care. Faith is foundational for us here at Magnolia Manor, even as we welcome all faiths and residents. Dr. John keeps our traditions alive and relevant these days with creative adaptations for life during a pandemic. He is a man with a mission he loves.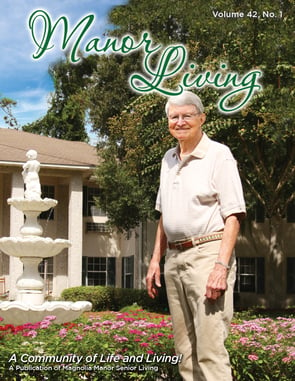 Cover Boy
Dr. Lester Wall probably never dreamed he'd make the cover of a magazine, yet here he is! At 91, the former pediatrician, allergist, and medical professor now resides at Magnolia Manor St. Simons. In his school years, Les was quite the athlete, in multiple team sports as well as track. More recently, he's hung up his cleats for running, often winning 5K races against much younger 65-year-olds. His story starts on page23.
Creative Corner
Think you have to leave creative pursuits behind if you move to a senior living community? Ha! Just ask Mary Wiley. Blind as the result of childhood cancer, self-taught as a pianist, and oh, so talented -- as her fellow Macon residents can attest. Mary's story starts on page 29.
Comings and Goings
In this issue of Manor Living, we also say hello to Angela High, new Assistant Administrator of Magnolia Manor, and learn a little more about her. And we say goodbye to Mary Moses, LPN, who retires after serving residents at our Americus Nursing Center for 42 years! Mary deserves to relax, but instead she's going to keep busy spending time with her 3 daughters, 9 grandchildren, and 8 siblings.
When you read Manor Living, you notice that everybody's smiling! You will be, too, because this magazine is a great read, one that will leave you feeling inspired and uplifted. You can read online or download an issue (including back issues you may have missed), or you can subscribe to automatically receive new issues so you never miss a detail.
Carefree Senior Living at Magnolia Manor
We hope these uplifting stories inspire you to start living a carefree life in a loving, active senior living community like Magnolia Manor. If you'd like to learn more about Senior Living at Magnolia Manor, feel free to contact us at 855-540-5433.