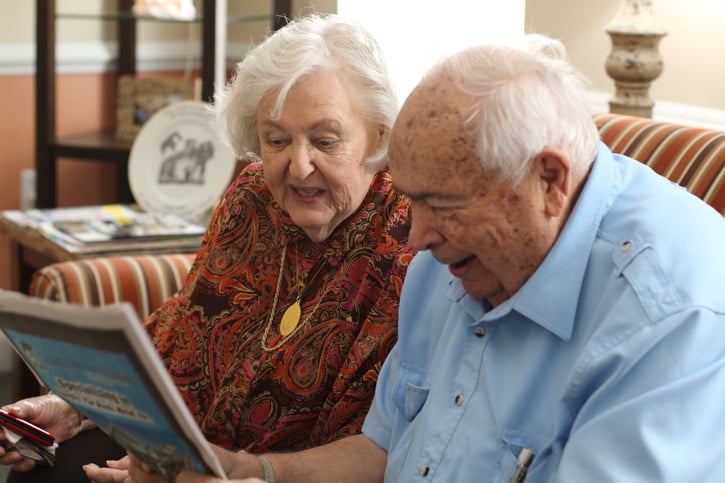 How to pay for senior living is a topic that every aging adult (and sometimes their adult children) grapples with sooner or later. Whether you have more than comfortable assets to draw from or your finances are very limited, the cost of continuing care can be weighty indeed. But that doesn't mean you must divest yourself of key assets such as a home you own before you can make a move.
Preparation Makes the Process Smoother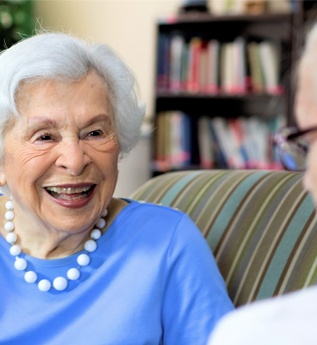 Whatever your circumstances, it's best to plan ahead so that you can approach a move to senior living with confidence, knowing you are well prepared. Even if you're already in your 50s or 60s, there are steps you can take to help make your senior living experience as affordable as possible. That starts with understanding financing options.
Keep in mind that Medicare is health insurance and, as such, does not cover costs of daily living (except for limited hospital stays). In some states, though not in Georgia, Medicaid does help cover assisted living costs, and federal funds are often available to help low-income independent seniors with rent. Here at Magnolia Manor we offer Supportive Housing within our Americus and Macon communities.
In the vast majority of cases, however, seniors are responsible for paying their own costs of independent and assisted living. There are many resources you can use for this without selling your home:
Earned income, if you're still working
Savings
Retirement accounts
Pension funds
Dividends or sale of stocks or other investments
Social Security or Railroad retirement benefits
Long-term care insurance
Contributions from family, if they are willing and able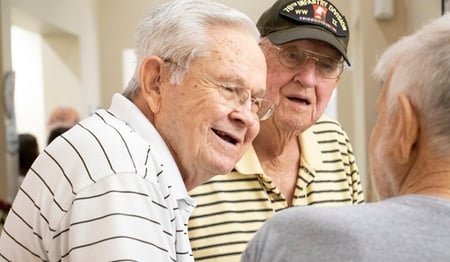 Deciding When to Sell
How urgently do you need the money? Selling now relieves future stress of managing a sale and eliminates monthly expenses of mortgage payments, utilities, property taxes, insurance, upkeep, etc. You could consider renting the house, but you or someone else will have to take on property management, which can be time-consuming and stressful. Waiting to sell means your realtor will be able to show an empty, clean (and possibly somewhat spiffed up) space to prospective buyers.
Planning to Sell Your Home in the Near Term?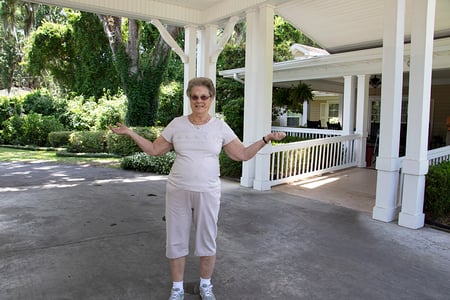 You may well decide to sell your home as part of the process of moving to a senior community. This might be especially true if you're downsizing overall by transitioning to independent living with fewer physical and financial responsibilities so you can devote more time to enjoying an active retirement. Selling your home enables you to cash out the equity, then you can use that cash to fund your new "lighter" lifestyle or save it for future needs. The same is true if you will be moving directly into assisted living.
But you don't have to wait until the sale goes through to get settled in your new home. Along with using any of the resources noted above, you can also consider drawing on a home equity line of credit for near-term cash. Or you could obtain a traditional home equity loan or a bridge loan from your bank or credit union. This is another way to use your home's equity to bridge the financial gap while waiting for your home to sell.
With any of these options, you will have to make payments until your home sells, and whatever balance remains will be deducted from the sale price as repayment. But you will have access to the cash in the meantime.
Deciding to sell your home is a very personal decision, and there is no right or wrong answer. However, it should be comforting to know that, if you have other resources to draw on, you won't be forced to sell until you want to.
Considering a Move?
If you're considering a move to a senior living community and have questions about the process, Magnolia Manor is here to help. We have nine campuses in southern Georgia that offer a various types of care, amenities, and floor plans. We truly have something for everyone! To learn more about senior living at Magnolia Manor, contact us at 1-855-540-LIFE.