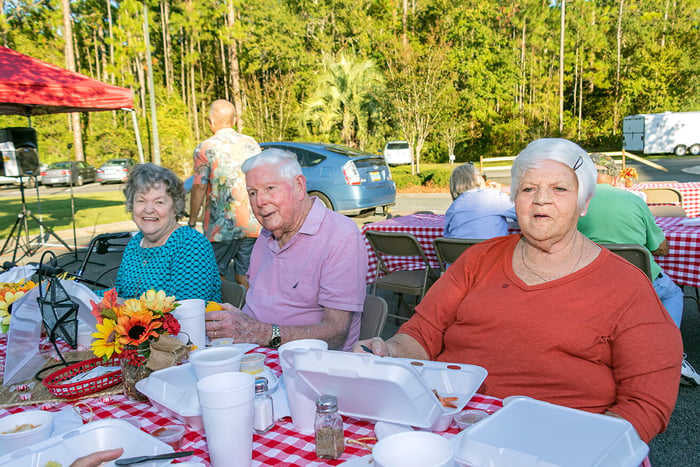 March is National Nutrition Month – no better time to talk about healthy eating! Proper nutrition is vital to fuel strong bodies and minds at any age, especially seniors. You may not realize that as you age your relationship with food changes. For one thing, your metabolism slows, which means you need fewer calories each day to energize your body. Aging also tends to diminish the sense of smell and taste, which can diminish interest in eating.
We all know that overeating causes unhealthy weight gain, but if you don't eat enough you're inviting nutritional deficiencies that can also significantly harm your health. There are many reasons seniors may lose their appetite. This may be particularly true for those who experience difficulties swallowing and require puréed food. So let's talk about how you or your senior loved one can get proper nutrition, with foods that motivate you to stay healthy.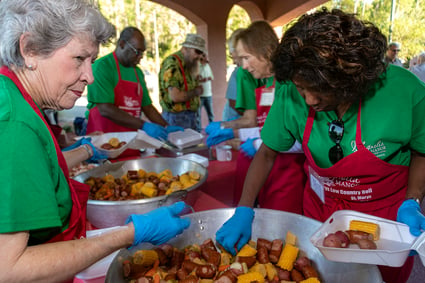 Variety Is the Spice of Life
Eating a wide variety of foods ensures you're getting the widest range of nutrients. That includes fruits, vegetables, low-fat dairy products, protein-rich foods, and whole grains. How much of each do you need? Here's what your plate should look like. The more colorful the foods on your plate, the more appealing they will be. Darker greens and colorful fruits and veggies are highest in nutrients, too.
Resist the temptation to add salt at the table. Your blood pressure, heart, and kidneys will thank you. Instead, look to herbs and spices to add zesty flavors. Bonus points if you choose seasonings that also offer nutritional and other health benefits such as ginger, cinnamon, oregano, turmeric and chili powder.
Don't assume, read the nutrition label. Not all packaged and canned foods that are labeled "healthy" really are. Look to see how much sugar, sodium, and saturated fat is really in there before you make purchasing decisions.
Cut back on sweets. You need a certain number of calories, but you want to make them count. You don't have to avoid desserts altogether, especially if you make smart choices in other ways. Fresh fruit, sweet potatoes, carrots and cashews are all naturally sweet (and full of fiber and nutrients, too).
Drink up! Water is considered an essential nutrient because hydration plays a critical role in maintaining health. So drink plenty of water throughout the day. Coffee and tea are good options, but stay away from sweetened beverages.
Eat healthy fats. While saturated and trans fats should be off your menu, your body does need some fat intake to guard against disease and boost your mood. Avocadoes, nuts, olive oil, and fish such as salmon that are high in omega-3 fatty acids all contain desirable mono- or poly-unsaturated fats.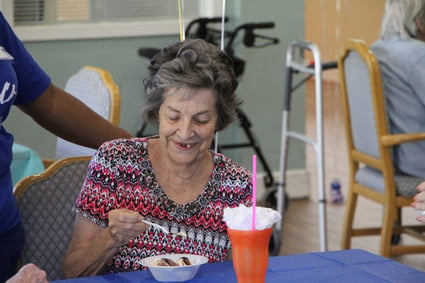 Eating Puréed Food? Nutrition Still Matters
Regardless of how you prepare your food, the same nutritional requirements apply. Choosing a variety of colors and flavors can be even more important for seniors who eat puréed food, to make up for the lack of textural interest. However, there are certain things to consider when it comes to preparing puréed food that can make meal time more palatable:
Good (in every way) foods that are purée-friendly include asparagus, beets, carrots, eggplant, potatoes, spinach, mushrooms, zucchini, fava beans, lentils, pumpkin, peas, scrambled eggs and all manner of fruits. Corn and certain grains that have a tough outer skin and things that are fibrous are not good candidates.
Use tasty thickeners to simultaneously add nutrients and achieve just the right consistency. Juice, milk, plain or flavored yogurt, broth, soup, and sauces are all good options – be sure to strain them first, if needed.
Add flavor with tomato juice, fruit juice, puréed canned fruit (include the juice in the can) as well as powdered or ground herbs and spices.
Puréed or plated, there's no reason you cannot enjoy a wide variety of colorful, flavorful, healthy foods during National Nutrition Month and all year long.
Nutritious and Delicious Food at Magnolia Manor
At Magnolia Manor, we focus on the overall wellbeing of our residents. That includes serving a variety of nutritious foods that meet the needs of all our residents, regardless of their level of care. If you'd like to learn more about senior living at any of our nine campuses in south Georgia, contact us at 1-855-540-LIFE.