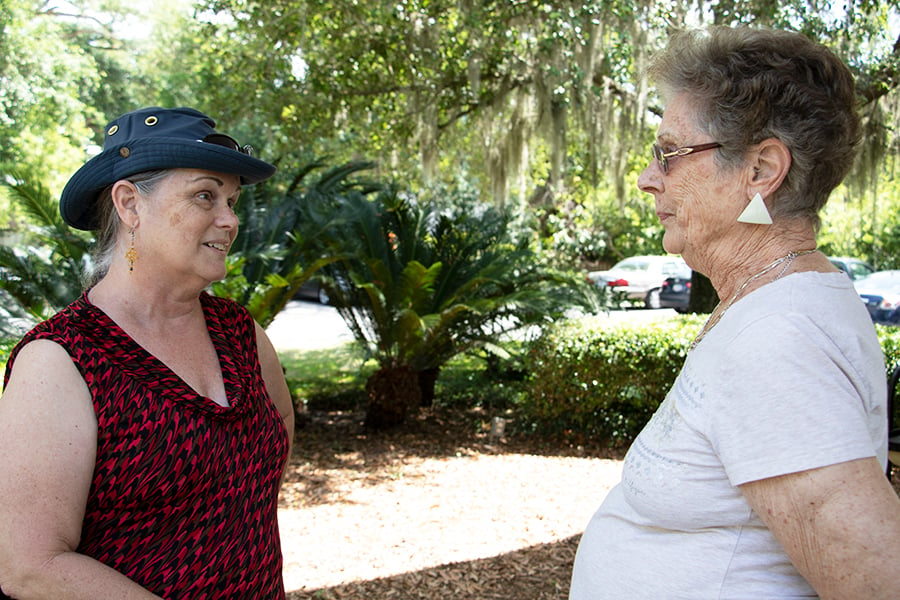 Providing the very best care for your senior loved ones is your highest priority. As such, you may have come across information about home care while researching care opportunities for Mom or Dad.
Information is critical when deciding on the best options for Mom or Dad. To help you make the best possible decision for your loved one, we will examine the differences between senior living (specifically at Magnolia Manor) and in-home care.
What is in-home care?
In-home care (also referred to as simply "home care") is a type of healthcare service where an aid or nurse visits seniors (or others with different abilities) in their homes. They provide specific services or can assist with other, more general tasks.
How is in-home care different from senior living?
At its basic definition, senior living provides full-time living accommodations and support. This contrasts sharply to home care, where a service provider comes to the home, provides a specific service, and leaves. If you look closer; however, there are incredibly important differences between the two, including:
Cost
In-home care is typically billed hourly, and depending on the needs of your loved ones, can incur a significant bill each month. It can be difficult to budget for home care for some families, as a result. Also, residing at home and paying for in-home care means that other household bills will continue to accrue. Lawn care, home maintenance, and other expenses will continue to add up.
3 Plagues of Aging
Certain maladies are unfortunately so common among older adults, they have been coined the "3 plagues of aging." Dr. Bill Thomas, a Harvard educated physician specializing in Geriatrics, gave voice to those suffering from the plagues more than a decade ago. Senior living and home care diverge sharply when it comes to addressing or preventing these three maladies, which include:
1. Loneliness
Loneliness is an epidemic among seniors, and it is wreaking havoc on their emotional and even physical health. While in-home care provides a few minutes of company with another person, it cannot compare to the level of socialization provided by a senior living community like Magnolia Manor. With a range of regular and unique activities every day, plus communal mealtimes in our dining area, Mom or Dad is much less likely to suffer from loneliness than with home care.
2. Helplessness
Along with aging and particularly among seniors with health issues, helplessness is a major concern. A feeling of futility and inability to continue with the tenets of day-to-day living is sadly very common among seniors. In-home care to help with daily tasks and other small tasks can contribute to this feeling of helplessness and futility, which is closely aligned with depression in seniors.
At Magnolia Manor, we provide critical support to our residents and can assist them with tasks as needed, depending on their level of care. We pride ourselves on empowering our residents to live their best lives.
3. Boredom
Oftentimes, seniors living at home are on a predictable schedule. Days don't change much, which leads to boredom (as well as loneliness, as noted above). Along with helplessness and loneliness, boredom is a major contributor to depression among seniors. When each day is the same, even favorite hobbies and activities can fail to engage Mom or Dad due to feelings of boredom. While home care temporarily breaks up the monotony of the day, it also falls upon a predictable schedule, which can actually contribute to feelings of boredom.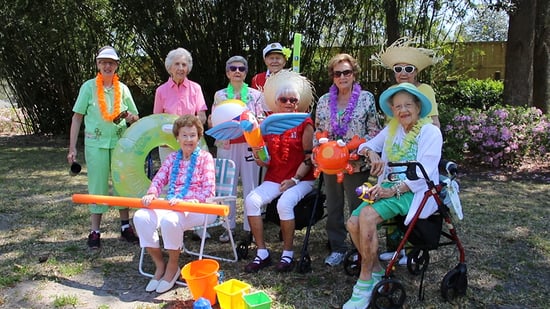 At Magnolia Manor, our calendars are brimming with new, unique activities and old favorites. Our residents enjoy trying new things and engaging in favorite hobbies or activities. There is never a shortage of things to do (and opportunities to participate) at our nine campuses across southern Georgia.
24/7/365 Care
There really is no comparison along this point, simply because home care services cannot provide the level and duration of care that is available in senior living communities like Magnolia Manor. Depending on the level of care needed by your loved one, we are here to ensure the needs of Mom or Dad are met.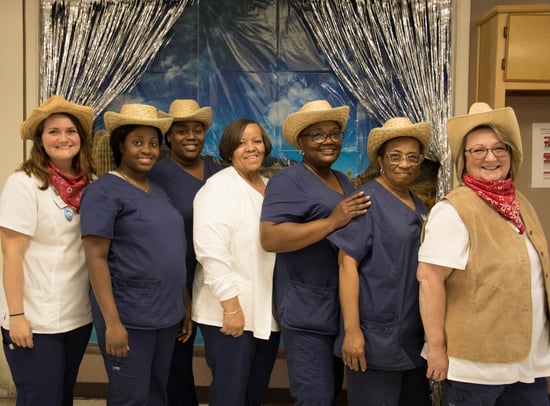 Plus, nurses, aids and other members of our team are supervised by our trusted team of leaders here at Magnolia Manor. Home care providers, including aids and nurses, are often contractors, or even when they are employed full-time by a provider, are alone with your loved one, without supervision. While most home care providers are professional, trained staff, many family members enjoy the peace of mind in knowing that there are levels of care and supervision here at Magnolia Manor.
See the Magnolia Manor difference for yourself.
We invite you to visit one or more of our eight campuses across southern Georgia. Meet our compassionate, professional team of caregivers and staff, and experience life at Magnolia Manor. We look forward to meeting you! Contact us today on our website or at 1-855-540-LIFE(5433) to schedule your tour.