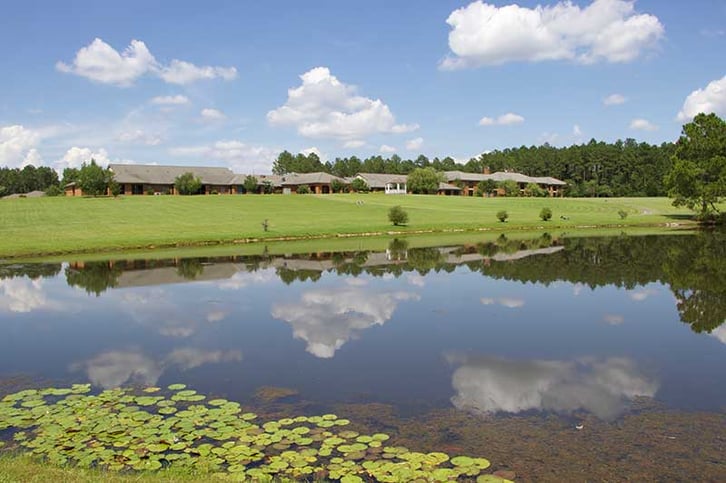 There are many organizations that serve the needs of older adults. It can often be a bit overwhelming to sort out the differences between various senior living communities to determine which one is going to be the best fit. One big difference that sets Magnolia Manor apart from the rest is that we are a nonprofit organization. Our sole focus is on providing quality resident care. We're not here to make a profit. We're here to make a difference. Let's explore other great benefits residents enjoy in a nonprofit senior living community like Magnolia Manor:
Intention – Everything we say or do is guided by our mission, vision and values. Some say this is why we are so successful. Any senior living community may profess to provide a home where older adults can feel safe and enjoy living. An exceptional community goes a step further to provide frequent faith-focused activities, options for low-income residents, and options for continuing care on-campus as health needs change.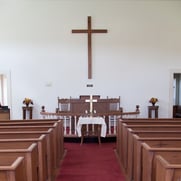 Ministry – As the years pass, we tend to reflect on the impact we've made in our lives, how our efforts have touched others, and how others have helped us to realize our purpose on this earth. Living in a retirement community that provides regular Bible studies, worship services, fellowship opportunities, and individual support is a benefit that, for many, is the most compelling reason they became residents. These elements are not often present in profit-based communities, but they are hallmarks of a nonprofit, faith-based organization like ours.
Community – Why would you want to leave your family home and move into a senior living community? For the chance to be surrounded by people who share your values, can relate to your challenges, and understand your needs. Now, instead of worrying about the hole in the roof, an overgrown tree, or the furnace going out, you can relax and enjoy yourself, surrounded by people who are doing the same. The faith and community focus of nonprofit organizations bring comfort and kindness to what might otherwise represent a very difficult transition.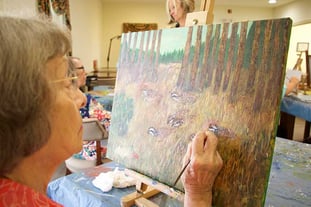 Engagement – From bingo and painting to book clubs and knitting, attending a generous selection of activities all on one campus gives you a chance to get to know your neighbors and enjoy yourself. Because a nonprofit organization has a specific focus and intention, the types of activities revolve around the residents – changing according to your needs and desires. Feeling lonely? Not anymore. Living in a faith-focused senior living community means a words of encouragement and spiritual guidance are always available.
Financial Assistance – A nonprofit organization focuses on giving back to the community by using the generosity of donors to serve those in need. With a faith-based, nonprofit focus, Magnolia Manor encourages donors, corporate sponsors, advocates, and volunteers to donate their time and resources for this worthy cause. As a nonprofit, funds are designated for providing a home for prospective residents who could not otherwise afford to live in a senior living community.
Magnolia Manor – a Christian, nonprofit senior living organization serving South Georgia.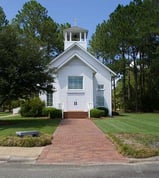 Upon her death more than 70 years ago, a woman in South Georgia asked that her 392 acres be used to provide a home for the elderly. It was this generous donation and sincere intention that has brought Magnolia Manor to fruition. With eight locations throughout South Georgia, Magnolia Manor offers independent living, assisted living, catered services, memory care, rehabilitation services, and skilled nursing options, all at a rate that's affordable for the average Georgian. Learn more about how you can benefit from the nonprofit Christian focus and commitment at Magnolia Manor.