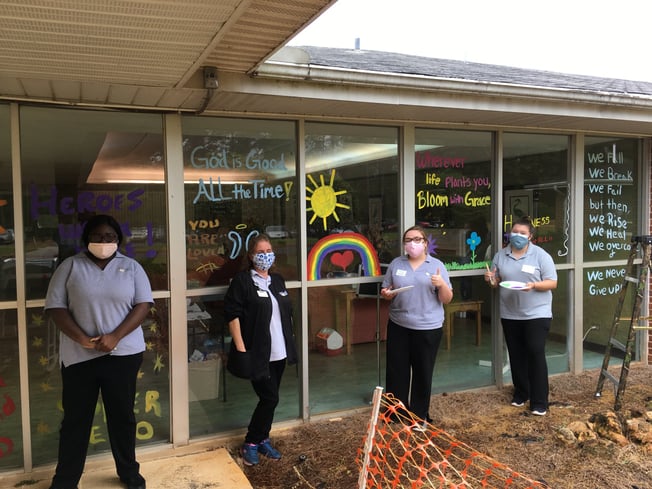 We are proud of the outstanding care we give each of our residents here at Magnolia Manor. But that doesn't mean we can't do even better. We treat residents like family, and who doesn't want the very best for their aging Mom or Dad?
So we created the Magnolia Manor Career Ladder Program. Employee satisfaction surveys revealed that our CNAs were very interested in finding ways to advance their career. After some research, we developed this 3-part progressive training program. We launched the program in 2018 at our Marion County (Buena Vista) campus, and now offer it at our Columbus campus as well.
Staff and Residents Both Benefit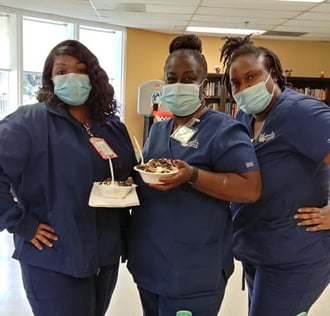 The Career Ladder Program has two goals, explains Angela Watkins, RN, Administrator at our Buena Vista Campus. "It is designed to enhance the knowledge of our Certified Nursing Assistants and ultimately improve the quality of care provided to our residents."
The program was initially intended to serve current employees, and it has helped boost our staff retention. However, we are also actively looking to expand our staffing, so we also invite those who are qualified and interested in joining us at any of our nine Magnolia Manor campuses to take advantage of this training.
What Do CNAs Learn?
The ladder is made up of 3 parts, and each module takes about 6-9 weeks to complete. Some of the Career Ladder Program coursework is offered online, including a variety of videos. As part of their training, participants also interact with Magnolia Manor residents in Assisted Living, Memory Care, and Skilled Nursing, but not with those who are Independent Living residents.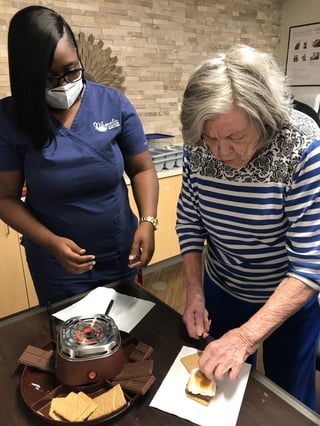 Here's an overview of the program:
Level 1
Safety (disease awareness and safety protocols, emergency procedures, preventing falls, proper patient transfer techniques)
Teamwork and cooperation
Aging and illness
Communication importance and improvement
Nutrition
Spirituality and dying
Quality of life
Dementia care
Level 2
Restorative care (what is a restorative program, its importance, and how CNAs and RCNAs contribute)
Incontinence and approaches to care
Restorative dining programs
Identifying rehabilitation needs and opportunities
More on dementia care
Level 3
Becoming a CNA mentor
Communication and listening
Helping yourself and colleagues cope with stress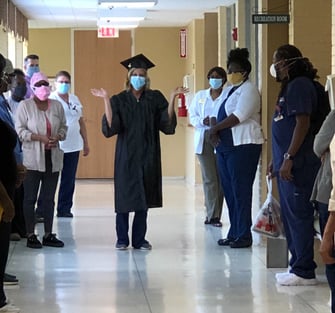 As the CNA completes each "rung" of the ladder they earn a new title (Advanced Caregiver 1, 2, or 3) and gets a pay raise. We used to hold a graduation ceremony with families and co-workers in attendance to help celebrate, but of course COVID-19 has put a stop to that for the moment. We still applaud our Career Ladder Program graduates, just from an appropriate distance. And we look forward to the day when we can invite guests once again.
If you are interested in learning more about the Magnolia Manor Career Ladder Program, we encourage you to contact us at 855.540.LIFE (5433).