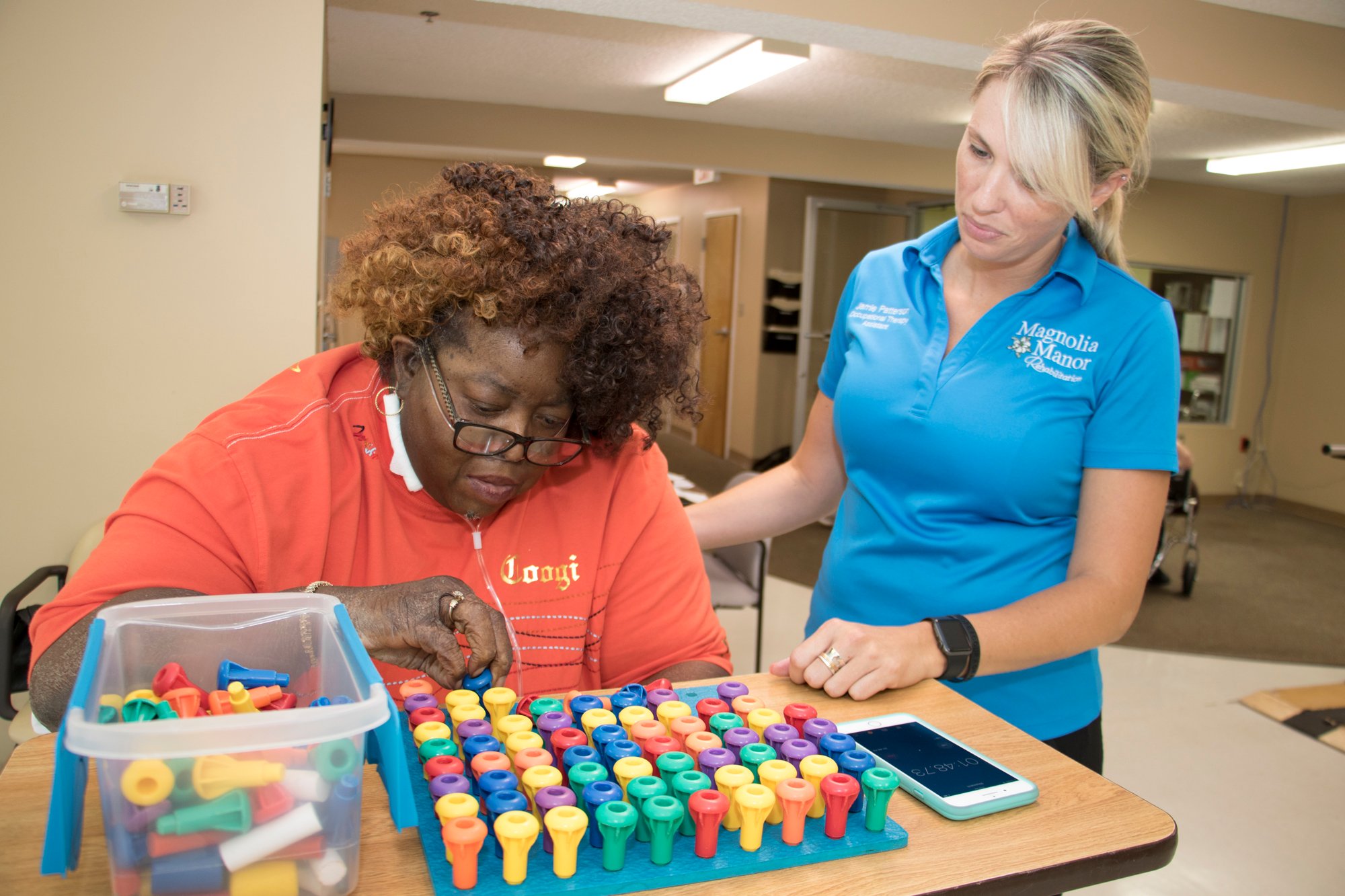 When considering the care and health of our senior loved ones, there are many different options and terms to review and consider. Here at Magnolia Manor, we serve senior adults in southern Georgia for many of their health and wellness needs. Most prominently, our eight senior living communities offer varying levels of residential care.
One of our most important senior care services, however, is senior rehabilitation care.
An introduction to senior rehabilitation care
As we get older, the need for and frequency of medical procedures, or even minor accidents, may necessitate medical care that goes beyond a hospital stay. While many seniors who require this care do not need permanent care, they require some extra assistance before returning home.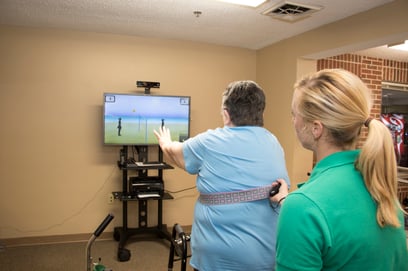 Seniors may need rehabilitation care to assist with the following:
Stroke
Congestive heart failure
Joint replacement
Respiratory issues
Surgery
Trauma or injury
And other serious health issues
Senior rehabilitation care serves to fill the gap between surgery or trauma and home, taking care of your loved ones and helping them return to health and strength so that they can return to the life and activities they previously enjoyed.
Daily routines. Sometimes after surgery or an extended illness, even daily tasks can be a chore. Assistance getting dressed, eating and performing other daily tasks is a critical component of senior rehabilitation care.
Physical therapy. Physical therapy is particularly helpful after surgery or an injury that affects muscle movement or strength.
Skilled medical care. Nurses are on hand to assist with any medically-necessary follow-ups ordered by your doctor, and can also assist with taking or administering medications.
In many cases, Medicare or Medicaid will help pay for some or all senior rehabilitation care expenses. Specifically, Magnolia Manor is a Medicare/Medicaid provider of senior rehabilitation care services in southern Georgia (please contact us with any questions or to learn more).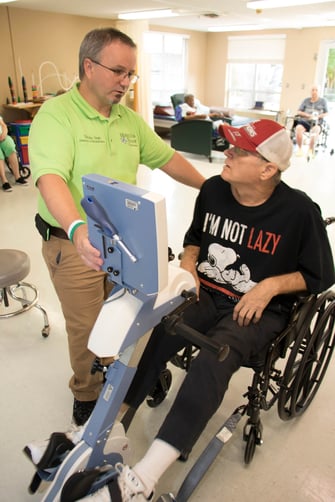 Types of senior rehabilitation care
Inpatient. For seniors who require 24/7 care following surgery, illness, or trauma, inpatient senior rehabilitation care provides a temporary home to receive all care.
Outpatient. For those seniors who are able to receive rehabilitation care while remaining in their homes, outpatient services are available at many senior rehabilitation care communities (including Magnolia Manor). In these instances, seniors arrive for treatments including physical therapy and more, then return home each day.
Short-term. Depending on a physician's instructions and the specific illness, surgery, or trauma, short-term care may be all that is necessary. This can range anywhere from a few days to a few weeks.
Long-term. For more serious health issues or surgeries, long-term senior rehabilitation care may be necessary and can last anywhere from a few weeks to a few months. Both inpatient and outpatient senior rehabilitation care can be short- or long-term.
Depending on your loved one and his or her specific needs, rehabilitation care can often introduce seniors to the advantages and benefits of senior living. Here at Magnolia Manor, we've had many permanent residents who received such high-quality rehabilitation care, they decided they wanted to join us as residents! While researching senior rehabilitation care options, consider simultaneously doing some extra research on senior living options. Even if Mom or Dad isn't ready to make the move yet, you can save time and energy down the line.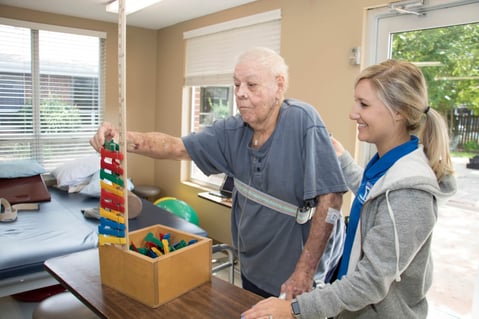 Magnolia Manor provides senior rehabilitation care to seniors across southern Georgia.
Four of our Magnolia Manor campuses in southern Georgia offer senior rehabilitation care: Americus, Buena Vista, Columbus, and St. Simons Island. To learn more about senior rehabilitation care at Magnolia Manor, please contact us. A member of our team is here to answer your questions!