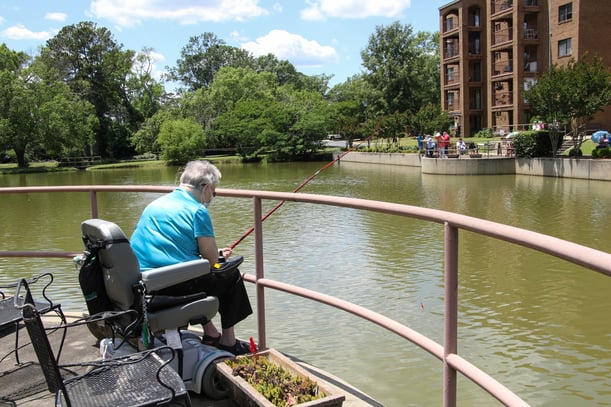 Almost every adult looks forward to retirement with great anticipation. Finally, a chance to spend your days as you want. But where will that be? You could stay where you are. However, for many empty-nesters with distant children and grandkids, this is your chance to move closer. Or maybe you simply want a change of scenery, or pace.
Here at Magnolia Manor, we know a few things about retirement, and we're well-rooted in the state of Georgia, too. So when we say this is a great place to retire, you can believe us. The benefits of retiring in Georgia are many, whether you will be new to the state or you already live here.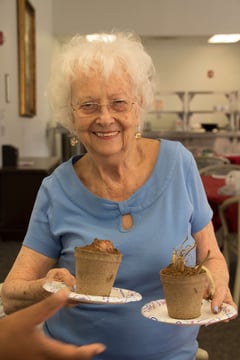 Georgia by the Numbers
In 2018, Kiplinger rated Georgia the #3 Best State to Retire – in the entire country! They rated all 50 states on affordability factors such as cost of living, taxes, and health care costs, but they also looked at each state's overall economic health and how well it appealed to "fit, active and relatively prosperous residents age 65 and over."
Georgia earned such a high rating because:
Cost of living is 7% below the national average
Average healthcare costs for retirees are the 6th lowest in the country
Favorable taxation puts the state among the 10 best for retirees
Seniors (65+) make up 12.3% of the population
The Weather Is Warm
By and large, the climate is mild. Yes, it can get cold and even snow in some areas during the winter and summers are humid, but temperatures typically stay between 40 and 80 degrees.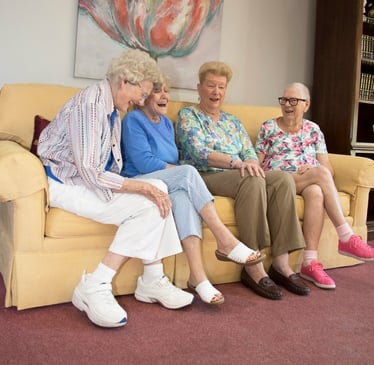 The People Are Friendly
Southern hospitality is real, and you can feel it all around you here in Georgia. We're friendly and welcoming to our neighbors, and if you're a stranger, you won't be for long. After55.com says, "When you retire in Georgia you'll never be short of friends. If there's one thing people need, it's love and compassion from those around them, and the Georgia population has that in droves." We couldn't have said it better ourselves!
Georgia Is Beautifully Leafy and Green
Our comparatively warm and moist climate, coupled with the state's varied geography, gives us lush landscapes that range from mountains to piedmont to marshes and coastal beaches. Georgia is home to more than 250 tree species and more than 160 different birds. Love to hike, fish, hunt, or photograph scenery and wildlife? Retire to Georgia!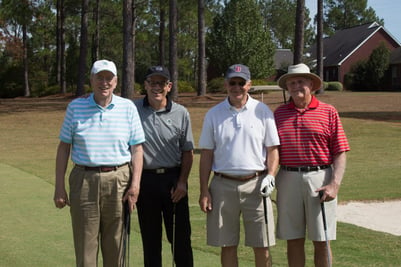 Sports for Every Fan
Atlanta is home to no less than six professional sports teams, and throughout the state you can root for a local team in sports ranging from football to swimming and tennis.
Southern Cooking
Peach pie, anyone? Or maybe you prefer pecan. Famous Southern cooking includes such favorites as chicken and waffles, shrimp and grits, and the ever-present sweet tea. Comfort food, indeed. Yum.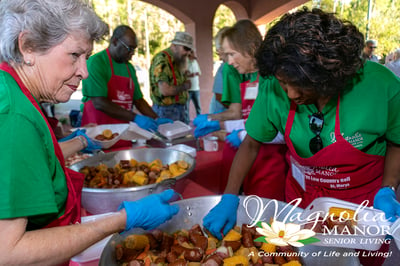 Tax-Friendly for Seniors in Multiple Ways
State and local sales taxes are low. The state does not tax Social Security, and there is a very generous per-person deduction for non-Social Security retirement income. Also, there is no estate or inheritance tax in Georgia.
And the Clincher?
You can live the carefree life at Magnolia Manor! Our senior living communities embody everything that makes Georgia such a great place to retire. And then some. With our faith-based care and compassion for all types of seniors and our family atmosphere, Magnolia Manor residents enjoy a rich, personalized experience that feeds the mind, body, and spirit.
When you're ready to retire in Georgia, we look forward to welcoming you to independent living at six of our nine campuses – Americus, Macon, Moultrie, Richmond Hill, St. Marys or St. Simons Island. Find out more by contacting us online or giving us a call at (855) 540-LIFE.