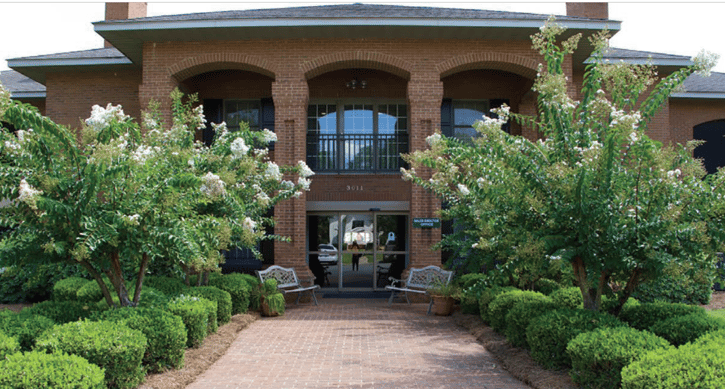 Nobody is happier to live at Magnolia Manor than Jackie Mullis, and to say her enthusiasm is contagious would be an understatement.
Although she was born in Florida, Jackie has lived in Moultrie since 1949. As the years passed, her family became concerned about Jackie living on her own. She had friends at Magnolia Manor and had visited them on occasion, so she went back with the idea of possibly moving there. She fell in love with a two-bedroom apartment and told herself, "I have to go home and count my money." She was able to move right in within a month.
That was 12 years ago. She still resides in independent living, though she has downsized to a one-bedroom unit. It's large, she says, and has a comfortable glassed-in porch.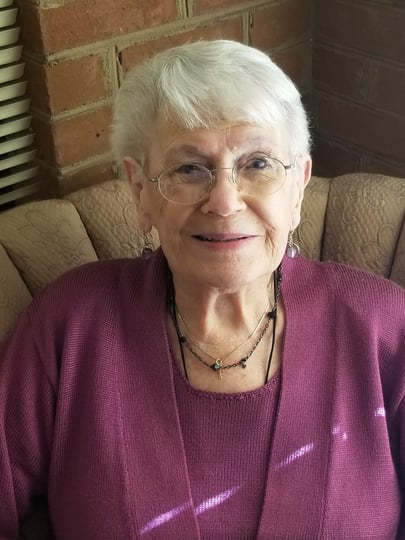 Happy as a Bug in a Rug
"This is NOT a nursing home," she admonishes. "You have your own apartment and you're free to do what you want, so it's not confining. You do as you please, and help is available if you need it." What kind of help? Well, Jackie finally gave up her car a couple of years ago, so she now uses Magnolia Manor's resident transportation. She can take the regularly-scheduled shuttle to go shopping, visit her doctor, go to church in town, etc.
And then there are all those everyday things Jackie no longer has to worry about. She used to have a big yard, now someone else tends to Magnolia Manor's beautiful grounds. She doesn't have to worry about other household problems or pay property taxes, and even her utilities and TV are included in her monthly rent. She also enjoys the convenience of having a washer and dryer in her apartment.
Jackie also appreciates that there is a wonderful chaplain at Moultrie who conducts Sunday afternoon services for residents. Offering spiritual care is fundamental to Magnolia Manor's holistic, faith-based senior care philosophy.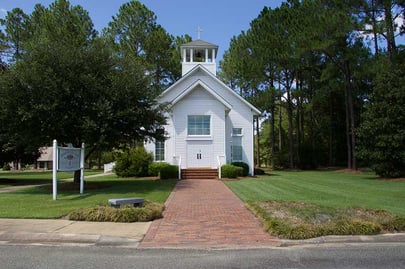 Help Is Always at Hand
Even as an independent living resident, Jackie also knows help is there if she needs it. Her apartment has emergency call pulls in the bedroom and bathroom. Once she fell and within two minutes two aides arrived to help her and care for her wounded hand. Another time, she slipped in the tub and once again aides arrived immediately to lend a hand. Now, since she's a bit less steady on her feet, an aide comes to assist her with bathing.
She says the staff are always very kind. She has even more help, though, from her "reliable, sweet family." Her daughter also lives in Moultrie, so she often grocery shops for her mom. Jackie prepares her own breakfast and lunch in her kitchen, but dinner is served on the house thanks to the inclusive monthly rent at Magnolia Manor. Pre-pandemic, residents could gather in the dining room and even join Assisted Living residents for activities. Now Jackie's mail and dinner are delivered right to her door daily. "They ask every day what I want to eat," she notes, confiding that there is always plenty left over for a supper snack as well.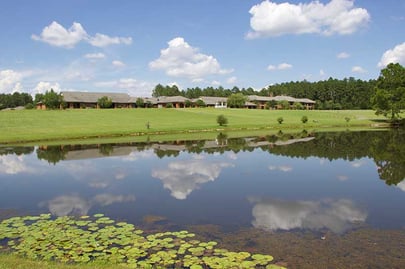 A Secure Future
Jackie recently celebrated her 95th birthday but, thanks to continuing COVID limitations, she couldn't have a party. Instead, her daughter posted on social media and Jackie received no less than 65 birthday cards. "My birthday lasted for several days," she laughs.
Though she is still independent, Jackie knows things can change. "When I need more care I can go over to Assisted Living," she notes. "Thanks to The League of the Good Samaritan benevolent fund, I know I will have financial support if I need it."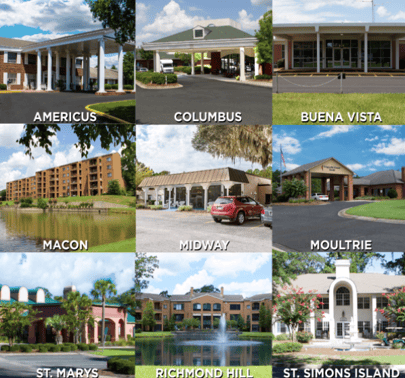 Magnolia Manor's policy across all nine senior living campuses ensures that even if residents reach a point where they cannot afford their care due to no fault of their own, they will never be asked to leave. The League is funded by generous donations from local churches, sponsors, and kind individuals who help support Magnolia Manor.
Take Jackie's Advice
"Please do not wait," she says, "especially if you're by yourself and would like a little more help. This is a wonderful place to live!"
Magnolia Manor is here to provide the help you need, when you need it, while maximizing your independence. To learn more about senior living in Moultrie or any one of our nine campuses in south Georgia, contact us at 1-855-540-LIFE.