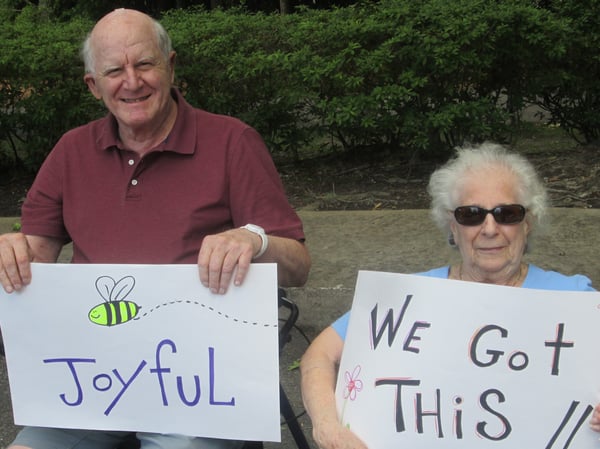 Feeling a little too cooped-up in self-quarantine? By now we're all going a bit stir crazy. For seniors who live alone, physical separation from friends and loved ones can feel especially difficult. Psychologists suggest you should take heart knowing that literally billions of others around the world are also staying at home, many of them alone.
But let's be honest. Knowing you're not alone doesn't really make you feel less alone, does it? It's time to take action!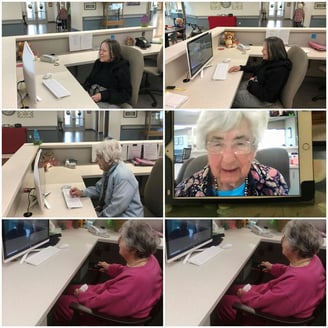 1. Reach Out and "Touch" Someone
Savvy seniors immediately figured out how to stay connected with loved ones from afar – especially the grandkids – via phone calls, texting, and video gatherings. You're using technology as best you can to get as much face time with dear ones. It's crucial to keep doing that, but not only with family.
If you reside in a senior living community such as Magnolia Manor, you may not see your everyday friends in person, either. Checking in by phone or email to say hi and share funny or uplifting stories keeps you busy as well as connected. Your book club can still meet via video chat. In fact, you can get together remotely to do almost anything, including planning in detail what you'll do when you're able to meet in person again.
2. Stay on Schedule
One of the best ways to stay upbeat is to ensure you're eating right and getting enough sleep. Maintain your regular meal or snack times, and choose healthy foods. That said, treating yourself to an extra brownie can be a perfectly nice way to reward yourself for doing such a great job of self-quarantining. When it comes to sleep, although many seniors find they need fewer hours of sleep at night, don't fall into the trap of napping just because you're bored.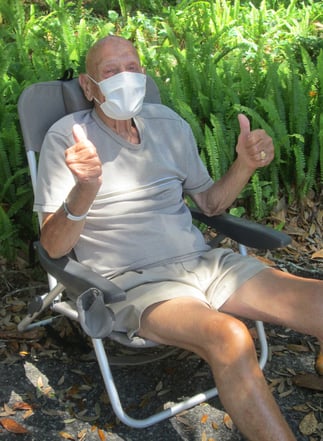 3. Get Out of Your Rut
Having a daily routine is a great way to avoid feeling aimless as you go through your day. But we all need variety in our lives to fuel our minds and bodies. So, as self-quarantine continues, we need fresh ideas.
Can't get to the library (which is closed anyway)? Download a book or read online.
Can't go to your community's gym or wellness center? Exercise at home. There are online workouts you can tap into for free, for every activity level, even if you stay seated. Get some kind of exercise every single day because it not only keeps the blood flowing, it releases endorphins that boost your mood.
If you can go outside, do it. You can get outside your four walls, use your long-distance vision, and the sunshine will brighten your mood. Look around to see new signs of spring. Besides a little Vitamin D from sunshine is a VERY good thing!
Dance! Play your favorite music and dance along. If you've always been self-conscious because you're a lousy dancer, this is your chance to shine because no one can see you!
Sing! Sing to yourself, or open your windows and sing with your neighbors like the Italians have been doing.
Learn one new thing every day.
Start learning a new language.
Help your grandkids with their homework – it's good for your brain as well as theirs.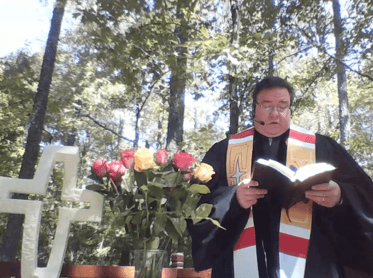 4. Stimulate your Spiritual Side
Bible study, informal discussion, and one-on-one conversations with your pastor are all still possible. Seeking out these opportunities will help keep you positive and focused on the bigger picture. After all, we're all doing this to protect our physical health and one important way to do that is to support our mental and spiritual health.
5. Plan your Escape
This situation will end at some point. So start planning what you'll do when you're free to get out and about once again. Thinking about the visits, the activities, the sights and smells and sounds will help pass the time in positive ways.
We're Always Here to Help
COVID-19 aside, loneliness is something our Magnolia Manor residents don't worry about because our senior living communities are diverse and vibrant. We open for tours again and we're standing by to answer your questions. So why not give us a call at 855-540-5433 or drop us an email now!