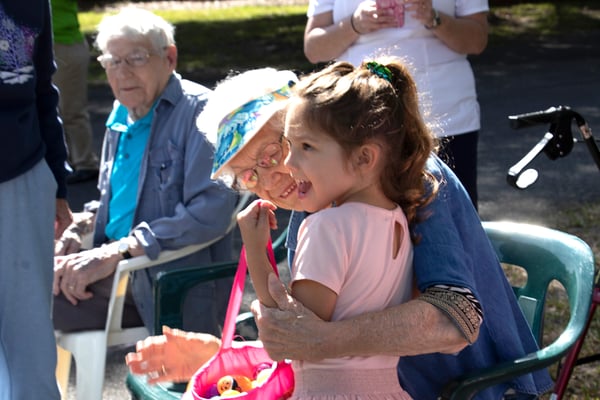 It's so hard knowing your grandkids are close-by, yet, thanks to coronavirus-inspired social distancing, they cannot visit in person so you can hug and smooch and chat with them in the usual ways. Even under normal conditions, lots of grandparents don't have the luxury of living near their adult children and grandkids. So they know a little something about keeping in touch even when you can't literally touch each other.
Here are some tips from grandparents who have found rewarding ways to stay connected during these difficult times and beyond.
Validate their Concerns
Explain the situation to your grandkids, in an age-appropriate way. No doubt you and your grandkids' parents have already done this. But self-quarantine mandates and school closings are continuing longer than many people expected, and we all know that even a few days seems like a really long time to younger children. So keep reassuring them that the situation is indeed temporary and that it will end sooner, if we all do our part now.
You miss your grandkids as much as they miss you, and it helps them to hear that. As we all say these days, you are in this together! You're helping one another stay safe and healthy.
Accentuate the Positive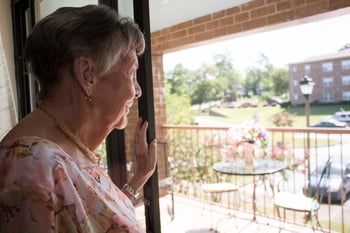 1. Improvise
One grandparent says he especially misses the hugs he usually gets from his two grandchildren who live just a mile away. But at least he can still see them. "They walk over through the woods and through a neighborhood," he says, "and they sit out in the backyard in two chairs, and I sit up on the porch, and we have our conversations."
2. Call
Thanks to smartphones, you can share calls, texts and photos with your grandkids any time. Talk about the same things you normally do:
Did they help cook something today?
What changes has spring brought to their backyard?
What was the best part of their day?
Share jokes or riddles
Help them with their at-home studies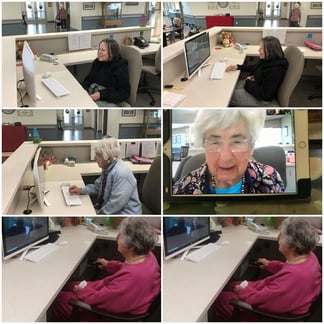 3. Use free video chat options
Skype, Facetime, WhatsApp, Google Duo, and Zoom all allow you to converse face-to-face from afar. You can hold one-on-one discussions with individual grandkids and also hold family get-togethers that include aunts, uncles, and cousins no matter where they're located. Make it a sing-along. Make it a costume party. Have the kids draw pictures to show you or make up a short story they can act out for you.
4. Read to them
If the kids have the same book, they can follow along. If not, as an experienced grandparent you know how to read the story while showing the pictures to the kids. If you can't meet up for story time, record videos of yourself reading stories, then post them to your own personal YouTube channel for the kids to watch later. If the kids are older, have them practice reading to you. Ask teens to relate the story line in a book they are reading for themselves. Who is their favorite character?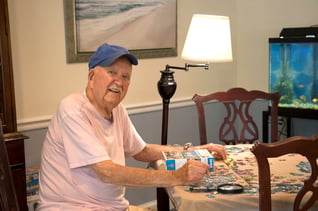 5. Play games
Using photos or video, you can even play games with the grandkids – a game of checkers in real-time, a game of chess in installments. And of course you can also compete in video games.
You can schedule a specific time each day for your Grandkids Get-Together or simply give them a random call to check in. Or you can do both. However you engage with your grandchildren, you can use this difficult time to creatively build even stronger connections with them.
At Magnolia Manor, we understand how valuable these relationships are for both the grandkids and the grandparents. If you're interested in learning more about senior living at one of our nine campuses, contact us or call 1-855-540-LIFE to be added to our tour waitlists.