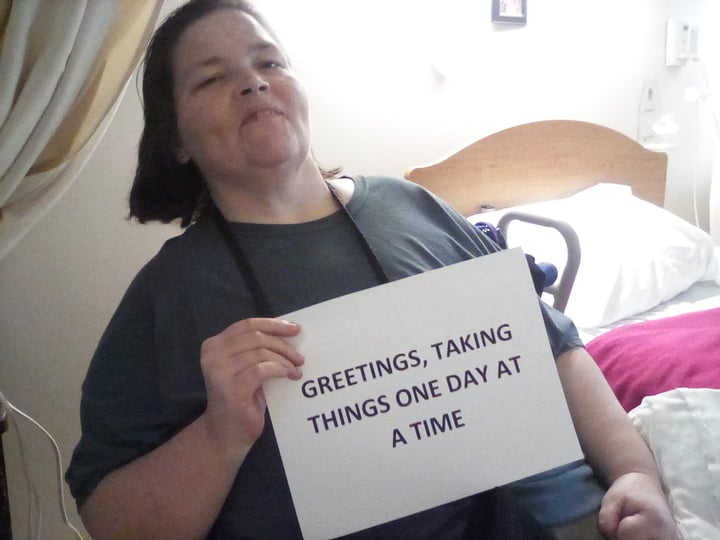 Senior living communities have been front-page news during the ongoing coronavirus pandemic because older adults are more vulnerable to contracting this virus, especially those residents in skilled nursing who are already challenged by significant medical issues. Uppermost in the minds of families as well as residents themselves is what we are doing to keep our communities safe.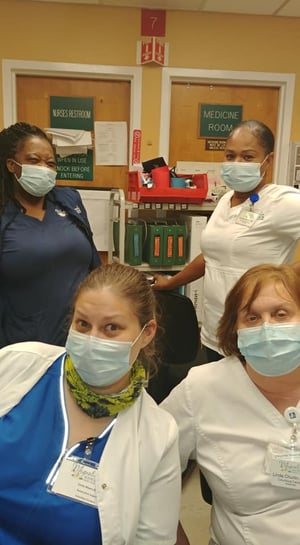 We've Been Proactive Right from the Start
Here at Magnolia Manor, our main and only goal is to protect our residents and staff as we are able. This underpins every choice we make. After all, our cohesive sense of family is one of the things that makes our communities so special. So back in early March, we announced the initial steps we were taking to protect residents from infection by preventing COVID-19 from entering our facilities.
We took a comprehensive, multi-pronged approach in the beginning:
Restricted access – only one entry point for each facility (with hand sanitizing station)
Limited visitation – only employees, and others who must come inside, no one with any symptoms of COVID-19 or flu-like illness, and shortened visitation hours to accommodate enhanced screening protocols
Education – posters about hand-washing and new visitation protocols posted in key locations, and mandatory COVID-19 training for all employees
Distancing policies – elimination of resident activities that would normally take them outside the facility, exclusion of any employees or residents with respiratory symptoms from group activities, isolation of any symptomatic residents, strict adherence to employee illness and return to work policies
Communication on new policies and procedures – with families, with medical and pharmacy supply deliveries, vendors, and other contractors, and via daily information updates
Tightened admission criteria – reflecting special guidance on COVID-19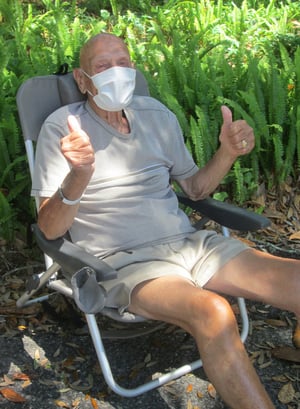 Then we began almost daily conversations with state and federal health authorities. That led to a complete lockdown of all Magnolia Manor facilities as the pandemic began spreading rapidly. We stopped all new admissions, all visits by friends and family, and all on-campus group activities.
We also took steps to ensure our facilities were adequately prepared with personal protection equipment (PPE) for staff and to help families find new ways to stay connected with their resident loved ones.
Our Diligence Is Paying Off
"Our strategy throughout this experience has been to exercise an abundance of caution," notes Magnolia Manor President and CEO Mark R. Todd, "and we will continue to follow the guidelines issued by state and federal health officials for as long as necessary." He adds, "As we have done from the beginning, symptomatic residents continue to be isolated from the rest of our population, and employees remain off duty until receiving a confirmed negative test report."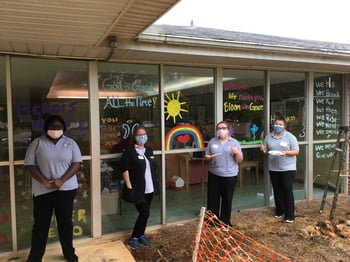 To date, we have experienced thankfully few coronavirus cases among the more than 1,000 staff and 1,500 residents within our Magnolia Manor communities, although there have been some confirmed cases at the Americus Nursing and Retirement Centers, Columbus and at the Marion County campus in Buena Vista.
"It is encouraging to see both residents and employees beat the virus, and we trust this is just the beginning of a positive trend," says Todd. Nonetheless, we are devastated by the passing of even one resident due to COVID-19. For all of us, there is nothing more difficult than losing a family member.
Residents, families, employees, and others that serve and support our communities can be confident that we will continue to do what we can to put residents first. We will continue to communicate honestly in our weekly press releases posted on our website so there is no question about what we're doing to keep residents safe or how well our efforts are succeeding. If you have questions, please contact us at 855-540-5433.