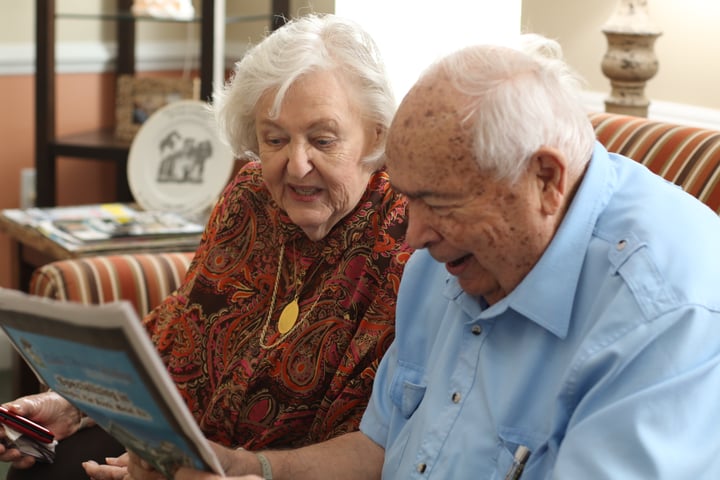 One of the toughest things about getting older is having to admit you need help. Devoted couples look to each other for assistance as one of them needs a helping hand with daily living tasks or shows early signs of memory loss. Filling in the gaps this way enables the couple to continue living together, independently. But what happens when one person's needs become just too much for an elderly spouse to handle? What if the couple is your parents?
We all age differently, so this scenario is not unusual. But it can be very difficult for adult children as well as aging parents to acknowledge that Mom and Dad now have different senior living care needs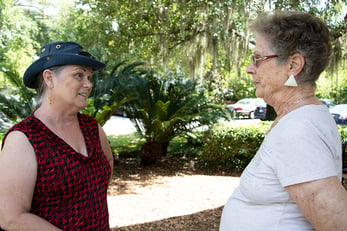 Caregiving is hard work
And it is relentless. Love and devotion aren't enough to make up for the skills, time and energy required, or the emotional strain from constantly worrying about what will happen when things get worse. So caregiving puts the healthier parent at greater risk, too. As their adult child, you may be able to step in and help, too, but caregiving also takes a toll on you and your own family. And it doesn't change the fact that your parents' care needs are increasingly complex.
It's time to talk seriously and honestly about alternatives. That in itself can be difficult, so we listed some tips to help you get started. You will particularly need to discuss:
Exactly what kind and level of care each parent needs
Their personal preferences
Their financial resources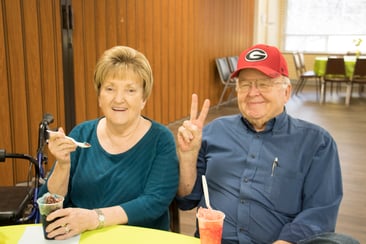 Options you may consider
Every situation is different, so it is essential to explore all the senior care options to arrive at the best-tailored solution for your parents. For instance:
Assisted living could be an excellent option. Specialized memory care assisted living is even available in some senior living communities--like Magnolia Manor. Mom and Dad can remain together and be as independent as they like, while Dad gets the help he needs with daily living tasks from a professional staff member. Dad can stop feeling guilty for depending on Mom, and Mom can stop feeling guilty for "not doing enough." (And so can you!) When the time comes for Mom to get some assistance as well, she's already in the right senior living community.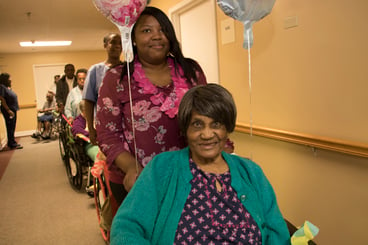 There are steps you can take to assure your parents still have as much togetherness as possible. Check into local senior services that provide transportation for visits. And arrange with friends and family to schedule visits so both parents get plenty of social time with those closest to them.
Consider in-home senior services. This can relieve Mom's caregiving burden, provide transportation and even light housekeeping. It may not be a long-term solution, but it may buy time to help you and your parents consider alternative senior living options. It can also positively demonstrate the very real benefits that come from moving into assisted living.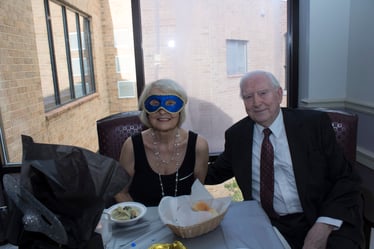 Look for senior living communities that offer a variety of retirement care options. For example, some of our Magnolia Manor campuses offer independent living, assisted living, memory care and skilled nursing facilities all within one community. So, if Dad now needs memory care, for example, Mom could reside nearby in assisted living or even independently.
Look for living situations that ensure your parent(s) will have a fulfilling spiritual environment as well as appropriate physical and mental stimulation opportunities. Being separated due to differing care needs may be an inescapable reality, but familiar faith-based counsel and services can be a tremendous source of comfort.
We can help start the conversation
At Magnolia Manor we understand the difficult decisions you face and the importance of finding the best possible senior living solution for each of your parents. So let's talk. Call us at 1-855-540-LIFE (5433) to schedule a visit and tour.