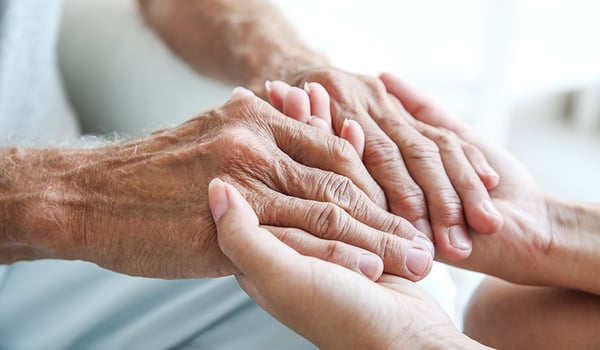 Dry. Sore. Red. Itchy. Rough. Chapped, even cracked. Did we mention dry? Your hands have become victims of COVID-19 in an entirely unexpected way, thanks to all that extra hand-washing you're doing. Seniors are more vulnerable to the side-effects of excessive hand washing because skin naturally loses moisture as we age. You're also more vulnerable if you're prone to eczema or other forms of dermatitis.
But this is one problem you can easily solve. And when your hands feel better, you may even feel a little bit better about having to stay away from your friends and family, especially the grandkids.
So let's heal those dry hands.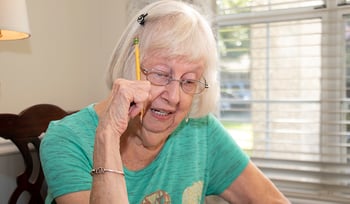 1. It Helps to Understand the Problem
Healthy skin contains oils at the surface that help retain natural moisture. Soap cuts through the oils to remove dirt and germs as we wash. It also breaks down the outer barrier of viruses such as coronavirus, effectively destroying them. Unfortunately, washing not only removes dirt and germs, it removes our natural protective oils allowing moisture to escape. When excessive washing leaves hands with rough patches and cracks, bacteria can enter causing new problems.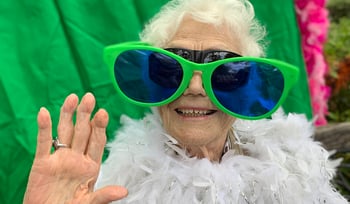 2. Wash Well, but Gently
Use less soap to retain more natural oil. You don't need mounds of lather for soap to do its job.
Use warm, not hot water. Heat doesn't make soap more effective, it just makes your hands drier.
No skimping on time -- follow the 20-second rule as a minimum.
Pat your hands dry, rather than scrubbing them with the towel.
Immediately apply moisturizer. Be generous, and rub it in (gently).
Moisturize generously right before bedtime, too. If you want, invest in a pair of light cotton gloves to keep the product in place and encourage maximum absorption.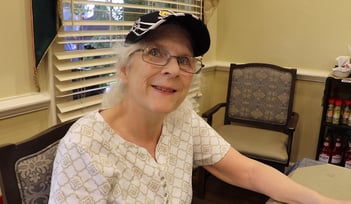 3. Avoid Products that Can Worsen Dryness
All soap works in the same way, but certain ingredients can cause problems if you have sensitive skin or your hands are already feeling the pain of too much washing. Fragrances and dyes are sometimes irritating. So are these ingredients (you'll have to check the label):
Methylisothiazolinone
Methylchloroisothiasolinone
Cocomidopropyl betaine
Balsam of Peru
Also, be aware that hand sanitizers have differing amounts of alcohol, which is a drying agent. Combination products that include both moisturizer and hand sanitizer are kinder to skin but less effective in killing germs.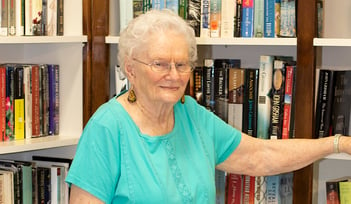 4. Look for Hand-Friendly Products Instead
Choose soaps that do not contain dyes or fragrance.
Choose ointments or creams rather than lotions. Products that come in a tube or jar are thicker, whereas lotions (especially in a pump container) contain more water to make them thinner.
Look for highly effective moisturizing ingredients (in both soap and moisturizers) such as ceramides, mineral oil, glycerin, avocado oil, coconut oil, shea butter, and jojoba oil. Bag balm is good, too.
Experts say the best moisturizer available is – surprise – petrolatum (Vaseline).
5. Consider Using a Humidifier
Some people can also benefit from using a humidifier at night when indoor air is contributing to overall dryness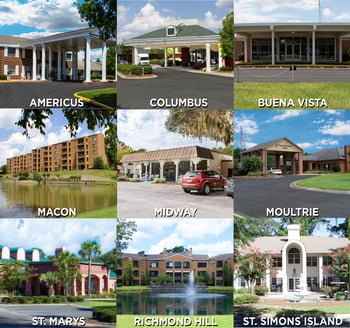 Considering a Senior Living Community?
Since you are social distancing at home, put your time alone to practical use by learning more about the benefits of senior living communities. Whether you're considering independent or assisted living, our Magnolia Manor campuses offer a wealth of opportunities to live your life to the fullest -- physically, mentally, and spiritually.
We know you'll want to take a personal tour, and we love nothing more than showing off our diverse senior living communities, but we've put tours on hold, for now, to make sure we all stay safe. Contact us anyway! You can call 855-540-5433 or email us to get your name on our tour waiting list, and we'll look forward to meeting you in person just as soon as possible.
For now, keep moisturizing those hands.